Product: The Hooker
Manufacturer: MATE
Retailers: NLS
Artwork: しなぷう
Shit. Back in March I thought I'd found the cheapest possible onahole available on NLS. Surely it'd be near impossible to get anything lower than $2.50 through an import retaile-I was wrong.
Lurking deep within the site's dreaded selection of toys made by those clowns at MATE, there it was – The Hooker, for $2. No photos, no information. Just the fucking hooker, man. My trembling hand reluctantly clicked on 'add to cart'. The afterglow of MATE's last disposable nightmare was merely a result of realising I'd survived to tell the tale.
But I was way too curious, how much more pain can a saving of 50c inflict?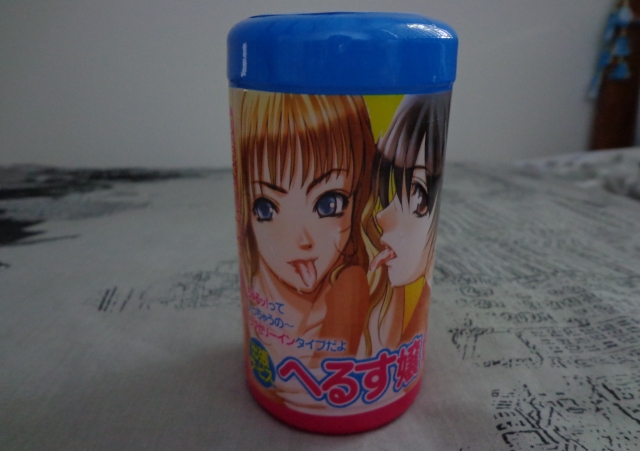 Outstanding! It's like the cover to some hentai flick from the late 90s. You know the ones, where their entire animation budget went into a super detailed four-second loop of breasts shaking around as if they're filled with Coke and Pop Rocks. Every now and then it'd cut to a still shot of the girl's face bobbing up and down as she moans, or some random background guy going "euhuhuh".
When you turn it around, the same image is flipped on the back. Always with the surprises, MATE. Their logo isn't even present, and as far as I can tell, all their really early products were like this. Just how many years has this onahole been sitting around in a warehouse? I was already dead.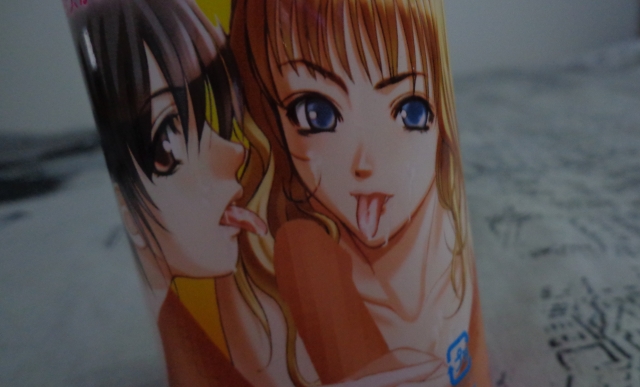 There are many more questions. So many. Like, which one is the hooker, and how did that mysterious phallic-like object get so pixelated yet retain such smooth outlines? Oh well, let's just open this up.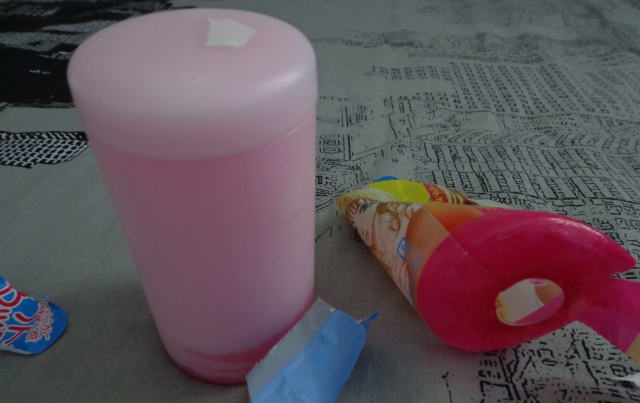 Hey, it's a plastic cup! This is already better than Boku Ona's cardboard box shenanigans. Pop off the lid and well, yeah…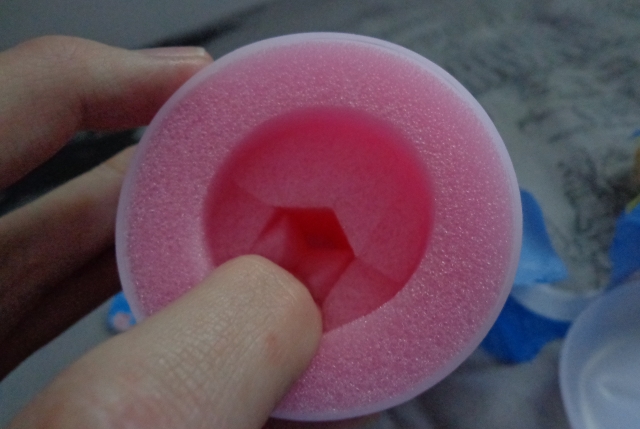 Fucking foam™. At least the entrance is a… tad more accommodating, I guess? The foam's got six slits in it for some breathing room. Also the photo doesn't pick it up here, but the hole is pre-lubed. It feels pretty disgusting – extra slimey and smelling heavily of bleach. Mmmm.
I wouldn't be surprised if each and every copy of The Hooker was filled with all the sperm from everybody who works at MATE to cut costs. (It's just one guy. MATE's staff turnover/fatalities in the workplace is unprecedented.)
But uh, most of the lube has just pooled at the bottom. For all eternity.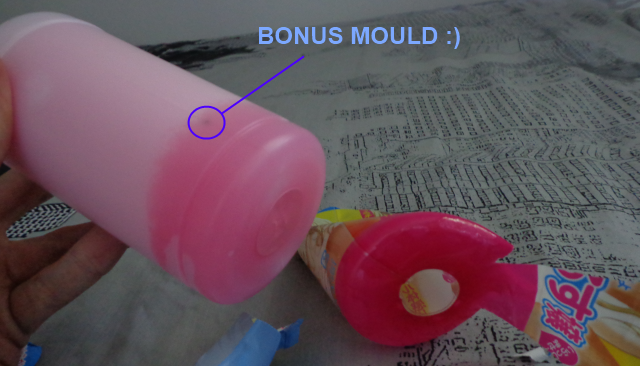 Now it's starting to live up the real-life experience of a hooker who only charges two dollars! Excited at the prospect of gaining super powers, in went my dick. From my previous MATE onahole experience I knew I'd need a constant barrage of erotic entertainment for this to work. So I opened up the obvious choice in multiple tabs and had the videos start at slightly different moments for a psychotic assault on the senses.
I hoped that by forcing the blood out of my brain, it would travel downwards to keep my penis afloat, rather than just leak out of my nose or fill my lungs.
It didn't work.
Even though I knew what to expect this time, it still didn't make the stern, joyless task of masturbation any easier. That immediate sensation of COARSE FOAM merely touching the head of my dick was enough to have me grimacing enough to star in a McDonald's advert. I don't know who originally came up with the idea of masturbating with foam, but they're stupid and I hate them.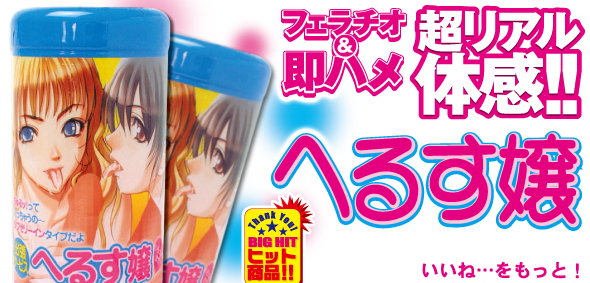 'BIG HIT'? What have you done, Japan.
To make matters worse, The Hooker is really small and there's nothing to cushion your crotch from the hard plastic edges. Your reward for scraping some skin off your shaft on the way down is a gross thud as you smash into the cup's bottom. That squishy, dark pink gathering of foul-smelling lube – it has all the makings of a Goosebumps book.
I couldn't do it. I'd completely lost my erection and I didn't want to get it back ever. WELP, might as well get a closer look at what I was attempting to kill myself with.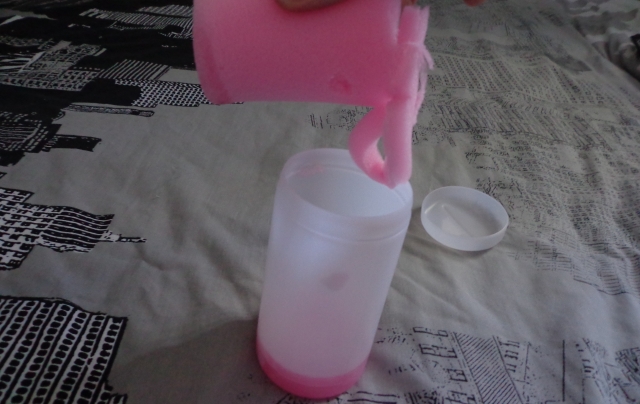 It really didn't want to come out of there!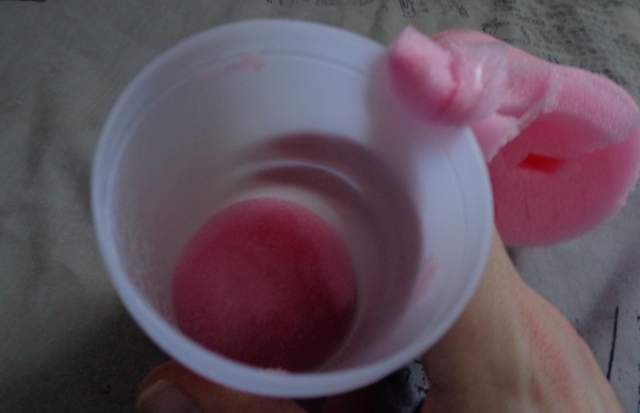 … The Hooker. I thiiink it was still better than Boku Ona, but probably only because I gave up. I wonder though, if an import retailer can charge two dollars for an onahole whilst still making a profit (I assume?), just how cheap is this going for in Japan? 50 yen? Given away at train stations for people to blow their noses into when all the tissue packets run out?
Fully expecting MATE to answer all of these and more.