Product: R-20 Puni
Manufacturer: Toy's Heart
Measurements: length – 13.5cm, weight – 380g
Retailers:  NLS / otonaJP / J-List* / Love Merci / Toy Demon*
Artwork:  Zi
– Retailers marked with * are affiliate links
Oh how I love that name, the R-20 Puni – it sounds like one of those knock-off consoles which promises five thousand 'cool excite 3D action game', except the majority of them are just hacked variations of Duck Hunt.
The actual onahole though? Just as exciting, and certainly more pleasurable than thrusting some jagged circuit board encased in a hard plastic shell. In fact, in a world previously caught between 'does the job' and 'yeah nice!' this might be my favourite Toy's Heart masturbator so far.
… And not just because I first entertained the notion of attempting to use this without taking it out of the box. Somehow I don't think that would be too safe on my skin though.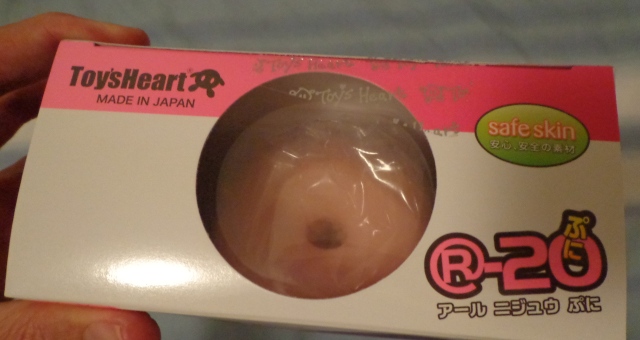 Inside you'll find a trusty little bottle of Moisty lube (again, good for about five or so rounds depending on how dry or sloppy you like your artificial vaginas to be) and the onahole itself. It's deceptively simple looking on the outside, almost like a stubby holder* or something.
*Kangaroo for 'koozie'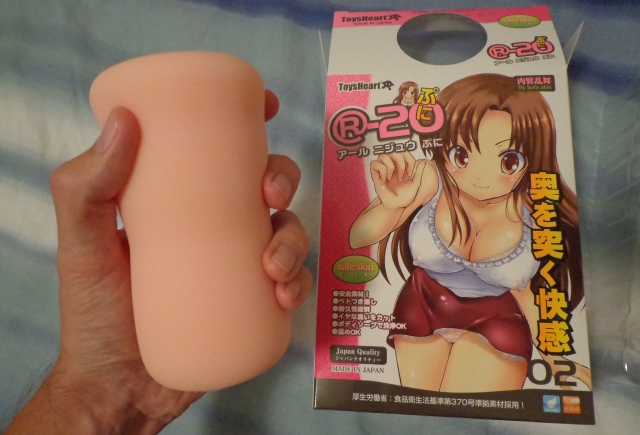 So, the R-20 Puni is a newer model of the existing R-20 toy from a few years back. I never tried that one, but I'm guessing most of the consumer feedback revolved around it not being thick enough, because damn, you could probably dent a fucking car with this thing. It just feels so solid, and there's a slightly coarse texture on the rubber to keep your hand slipping off into space.
Oh, and box art character?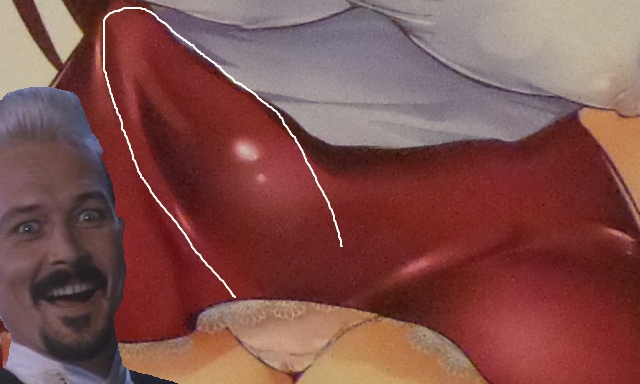 Cool bulge. ( ͡° ͜ʖ ͡°)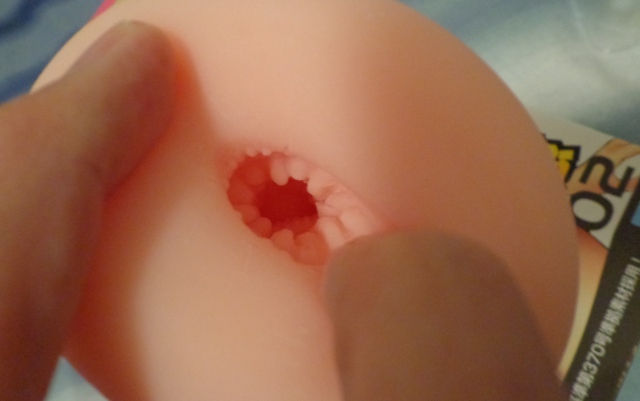 Diving in, the first thing you'll notice is a ring of nubs sitting right there at the entrance, which itself is just a no-nonsense circular hole. The R-20 Puni certainly doesn't pull any punches about beating up your dick. It's all about providing 'extra stimulation' from start to finish.
Also that starting point does a great job of keeping lube from dribbling back out if you happen to place the onahole on your desk or whatever before getting into it. "Hey time to masturba-HANG ON, first I'll check my emails for just a sec".
Then once you're in, holy shit. Hooooly shit. Not only will this onahole immediately clamp down – almost to the point of pushing you right back out – it has rows of 'teeth' scattered all around the tunnel which tug on your head no matter where it's at. Some kinda magic. More specifically, the underside of your glans, which is typically an unloved pleasure area as far as most onahole designs go.

Meanwhile the sheer amount of padding (look at that thing) creates a head-spinning level of tightness around your shaft, further enhancing every bump, bite, bubble and bobble. It's just… really, really well thought out penis-pull-planning.
When hitting its end zone, you'll slide in and out of the R-20 Puni's faux-cervix which is an even smaller opening. This doesn't put up much resistance, but you might get a little pop if you're lucky. Certificate's in the mail. The vacuum chamber within is littered with bumps and a final set of teeth.
Basically, at least for me personally, Toy's Heart have gotten everything right with this one. The R-20 Puni is almost like the non-oral, tin can inspired equivalent of Magic Eye's Mouth of Truth. It's targeting the same specific area. The… the penis.
I mean, it's been a while since an onahole has given me such a powerful orgasm that I'll blank out momentarily, only to be hit with a sudden wave of bizarre goal-setting motivation that wears off before I can think of anything. Other than maybe putting my pants back on eventually.
ONE DAY.
This product was provided by Toy's Heart for masturbation review purposes.