Artwork: kuroshin
First up, it's only fair to let you know otonaJP is now a monetary sponsor of the blog (hence the large sidebar banner – gotta pay for bags of googly eyes somehow!) But this is supposed to be more of a "hey look at this" news-type thing. Because hey – look at this! 
Launching just the other day, otonaJP is a new onahole retailer hitting the scene. Like say, NLS, they're based in Japan and offer worldwide shipping with a variety of different options. They're also deadly serious about avoiding any potential embarrassment with packages, opting to declare the contents as 'skin cream' or 'hobby kit'. There's a whole bit on their site about this, which is pretty good really.
Now if someone asks what's in the parcel you're dry humping with anticipation, you can just tell them it's a Thomas the Tank Engine track set and they'll understand.
Their prices seem pretty competitive at this point (as always though, shop around) – but more importantly their lineup already includes some incredibly obscure stuff that a lot of other retailers won't touch. The Nyoukan Pee Hole for example. It's exactly what you'd imagine. Or this thing! Holy fuck this thing.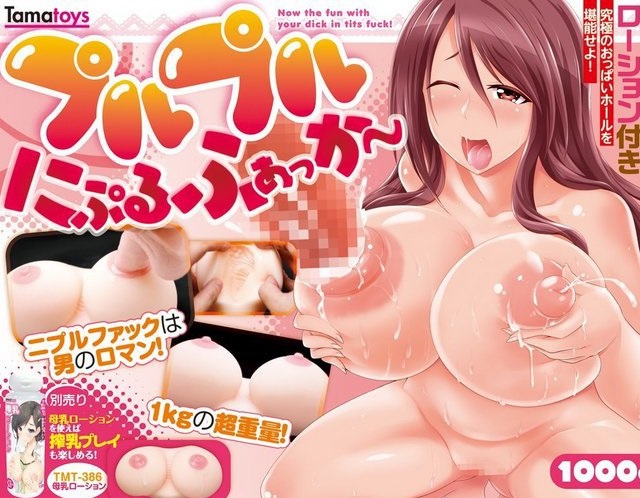 "Now the fun with your dick in tits fuck!" You said it, Tamatoys.
Oh yeah, otonaJP also has a humble selection of smell fetish goods at the moment, including scented lube. I've been told this will expand soon enough. The reason I'm even mentioning this in particular is because WordPress stats have revealed like, a rather surprising amount of people are stumbling upon the blog (here to be exact) through Google searches for armpit hentai. Let's be friends.
… Also lots end up here by searching for Donkey Kong porn. Fair enough considering the name. Hopefully dongs still expanded regardless.
So maybe give these new guys a look! They're even doing a launch sale where you can save 10% on everything in stock. Just use the code "welcome" until September 17. Look I've even pasted the image and everything; really made those words in the previous sentence a bit unnecessary. P-P-PADDING!