Proving once and for all that nobody takes the art of one-fuck-cups more seriously than Tenga, the company recently announced their latest limited edition novelty for the winter season – Hot Tenga. The future is here, and it's powered by steam.
Continuing with their famous striped dog dick design, Hot Tenga pretty much looks exactly the same as a standard Tenga cup, just slightly taller. That's because there's a bloody heating system built into the base. Click down to activate, wait four minutes, and there you go. Something to replace traditional underwear when heading out into the cold.
Tenga does however warn that it can reach up to 45ºC (115ºF) – equivalent to humping a sexual-shaped ditch in the path of oncoming lava – so maybe jam a finger in there to test before anything else.
Most importantly, the promotional video below is voiced by Gintoki himself (Sugita Tomokazu) which really just seals the deal.
And you know what? Yeah. This is pretty clever. Sure, you've been able to get USB onahole warmer accessories (literally a USB powered heating stick) for years now, but that isn't particularly convenient for a disposable onahole. Not always going to find an available USB slot whilst skydiving or deep-sea diving; wherever the chilly urge strikes.
Waiting four minutes for it to heat up could seem like an eternity though. Make sure to secure enough time. "I'm just going for a toilet break, I'll be back in five minutes".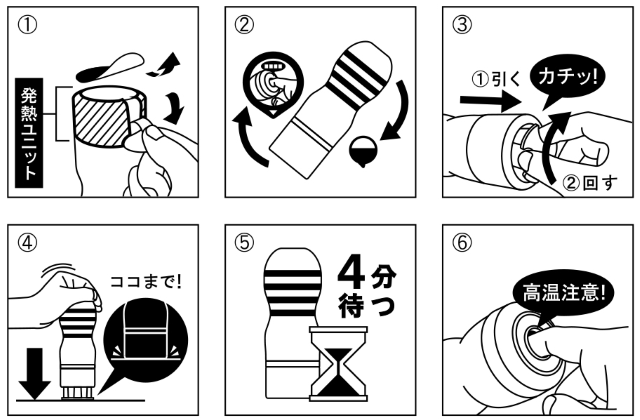 Despite just announcing it a few days ago, retailers in Japan have already started selling Hot Tenga. At 980 yen this is a tad expensive for something designed for a single use, but really, you can't expect such space-age technology to come cheap.
Also think of the resale value! It's a limited edition product at the tail end of Tenga's 10th anniversary after all. In three hundred years it'll be worth at least double in slightly used condition. Just like a can of Leonardo Lemonade, and possibly more bearable to drink the contents of.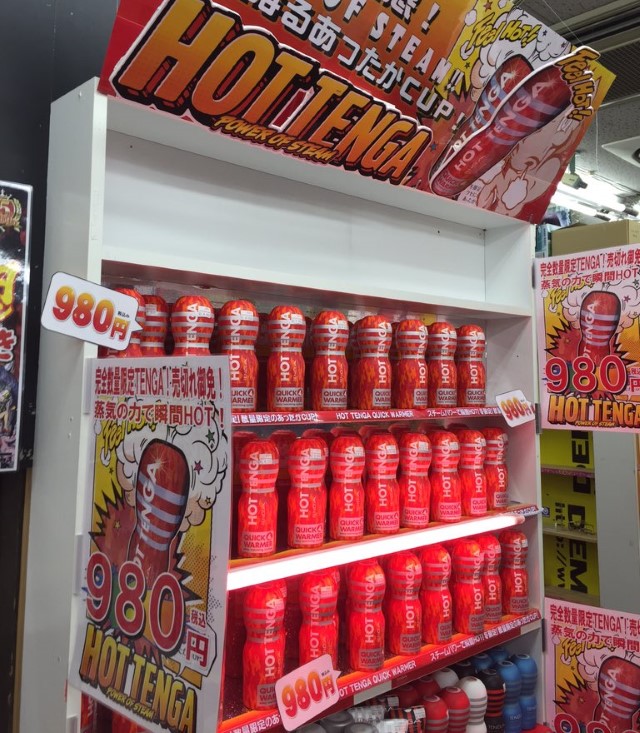 Photo via @stallion_honjo
Oh, and to celebrate the product's launch, Tenga have even come up with their own special hourglass which counts to four minutes – the amount of time Hot Tenga needs to warm up. Not even fucking kidding. Amazing. They'll be giving ten of them away later this month through some Twitter campaign.
There's a video of it in thrilling action here.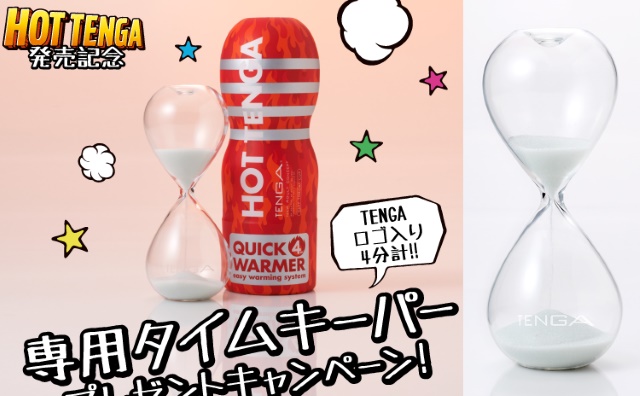 Dunno if Tenga will bring Hot Tenga overseas just yet (probably not), but I aaaam kinda hoping one of the import sites will stock this eventually. It'd certainly be fun to review. And by review I mean I'd probably try steaming some food in there instead.
Update: Well that was quick! otonaJP has it available now.