Product: Big Clit Bira Bira
Manufacturer: Ligre Japan
Measurements: length – 15cm, weight – 280g
Retailers: otonaJP
Header image: Saikyou Anaheim
– This product was provided by otonaJP for masturbation review purposes
Gotta say, I was somewhat mystified at the lack of results for 'novelty_sized_clitoris' hentai on Danbooru or whatever, but here we are. This onahole is from Ligre Japan who are fairly new to the onahole (and loincloth) business, yet it's pretty clear they've already got their shit well and truly sorted.
"Gazza-san, how many products out there focus on BIG CLITS?"
"That's not my name. Also I dunno? None?"
"Make it so"
"Alright, we'll get to work designing one th-"
"No I meant your name. Legally change your name to Gazza-san right now"
Big Clit Bira Bira is exactly what it might suggest (aside from the 'Bira Bira' part maybe, because trying to picture that just gives me tumbleweeds). It looks kind of ridiculous, and that's great.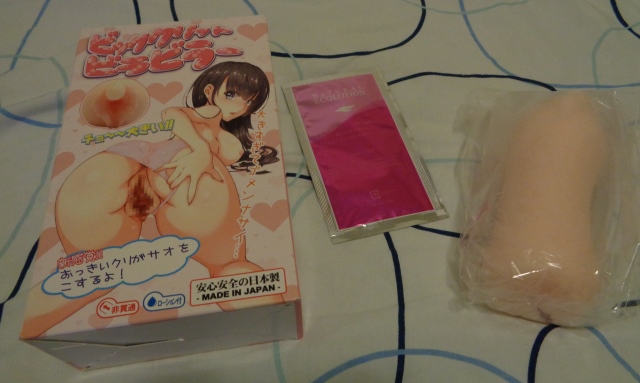 So no real surprises; the packaging artwork is nice enough – despite the focal point being DOOM wall-textured to death – and you get a bonus packet of lube. 'Natural relaxing lotion', full of Engrish promises of fixing a broken heart. And bones. Just… just paint it to the skin!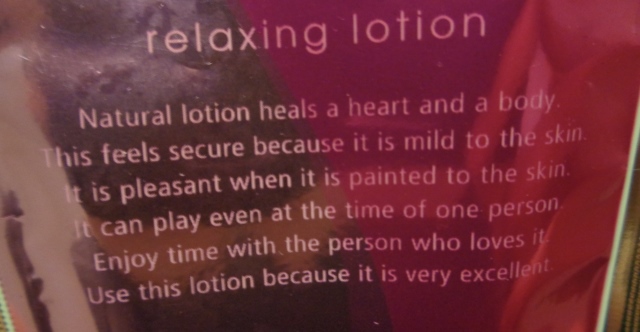 Will do.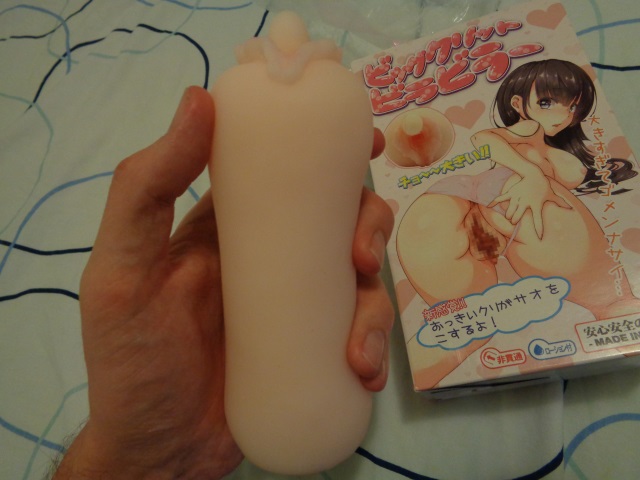 As for the onahole itself, well, Big Clit Bira Bira is pretty standard stuff. To uh, hold. Ligre Japan seem to be testing the waters with budget stuff (which is perfectly fine) so it's best to have some realistic expectations here. By that, the material is quite flimsy and has a strong oily smell to it. Gotta start somewhere though!
But then you get to the entrance and whew, that sure is a big clit!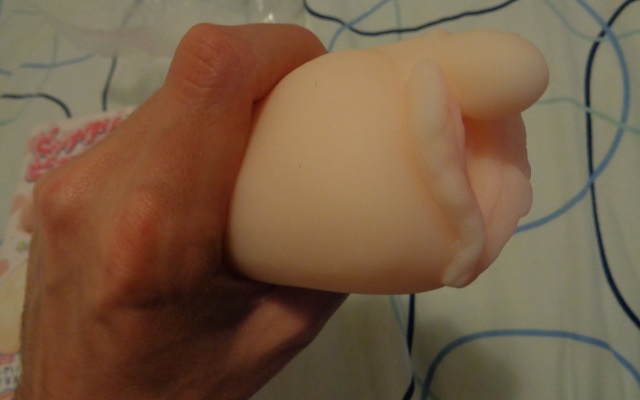 I think. Maybe.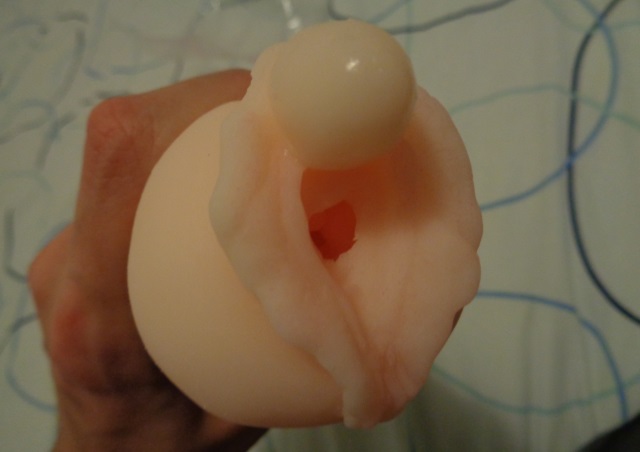 … Honestly, I couldn't stop seeing it as a big 'ol nose.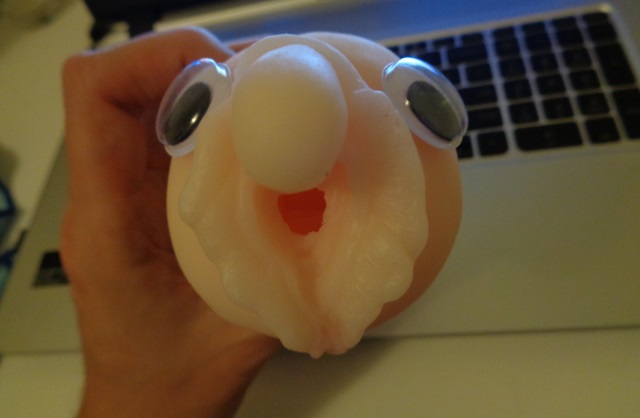 Now THAT's sexy.
Alright, I actually don't have any fancy promo shots of the interior design to show you, so it'll be entirely up to my description. Apologies in advance.
Hopping into Big Clit Bira Bira, the first thing I noticed was how much the opening flares out. Whatever material they've used seems to be insanely flexible, but combined with thin walls you'll see (and feel) your dick bulging through. What a confidence booster!
There's an instant dragging sensation too, as the first half really clamps on tight. This is to the point where if you suddenly want to pull out completely it'll just slooowly peel off. It feels fuckin' great when it does this. Perhaps the big ass clit has something to do with; stuffed if it has any other effect aside from creating a tempting game of 'can I flick the bulbous rubber clit, or will I accidentally hit my shaft instead and wince slightly'.
Lined with light ribs and nubs positioned mainly to stimulate the head, Big Clit Bira Bira offers a decent amount of feedback. Hugging the walls so tightly I figured the onahole would lose a lot of its texture, but that's not the case. And while it probably won't blow anyone away (not unless you put the googly eyes on and pretend it's a mouth), that's fine. This is a very… I guess 'safe' design? Just pleasant all round sensation, nothing heavy.
Ligre Japan are definitely onto something though. It'll be cool to see what they try in the future!