Product: Gyaku Hida Princess
Manufacturer: Ligre Japan
Measurements: length – 14cm, weight – 140g
Retailers: otonaJP
Header image: Boris
– This product was provided by otonaJP for masturbation review purposes.
You what know? This onahole has absolutely nothing to do with Princess Hilda from The Legend of Zelda, but the name sure was kinda close! Also, also – I have never purchased more bedspreads in my life since starting this blog. How fascinating.
Pretty sure "how many BEDSPREADS should I own" is not a predicament anyone should realistically have to deal with in the grand scheme of things (unless you're trying to run a motel or something). But with most of these reviews using it as a backdrop for photos, I've had to consider this for the sake of eyeball-related variety. After all, there has to be a legal limit on how many times I can subject everyone to my silhouette surfin' dude quilt cover.
So I'd like to introduce the latest Kmart extravaganza. I think it had some top shelf name like 'Gridlocked Slumber'. Because dying in a traffic jam is always a peaceful thought.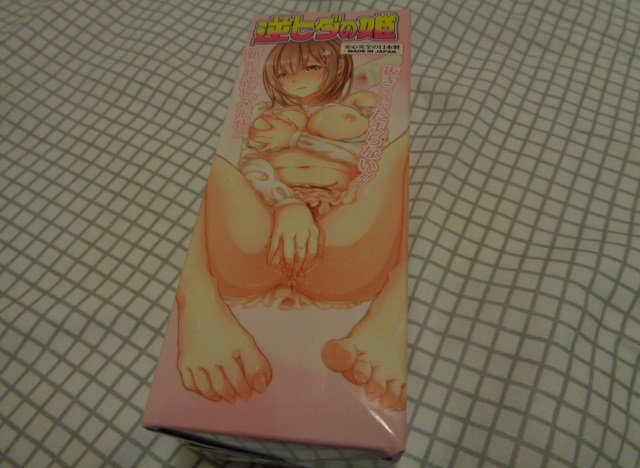 Also this onahole probably! Here's Gyaku Hida Princess from the new guys at Ligre Japan. Again, otonaJP's taken a chance by stocking their stuff for the worldwide market, which is something I'll always appreciate. Until now this is the sort of thing you'd pretty much have to swim over to Japan in order to masturbate with. All that salt water and various shark attacks on your dick though, whew. Rarely worth the effort.
But just like Ligre Japan's Big Clit Bira Bira which I reviewed last month, the product shows potential, it's just… not quite there yet.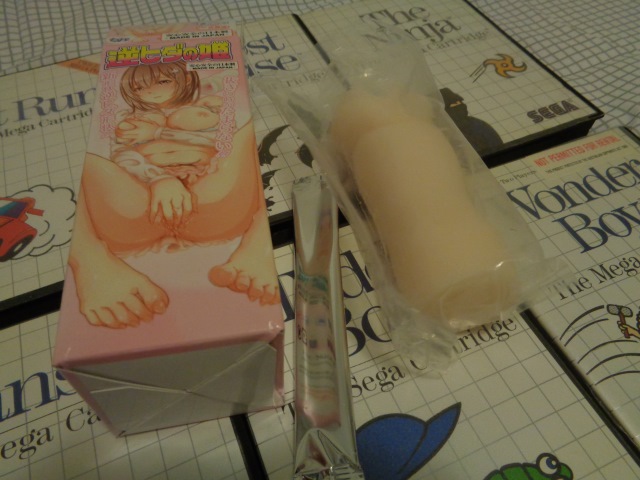 Now I can sleep with Master System games and nobody will be able to tell.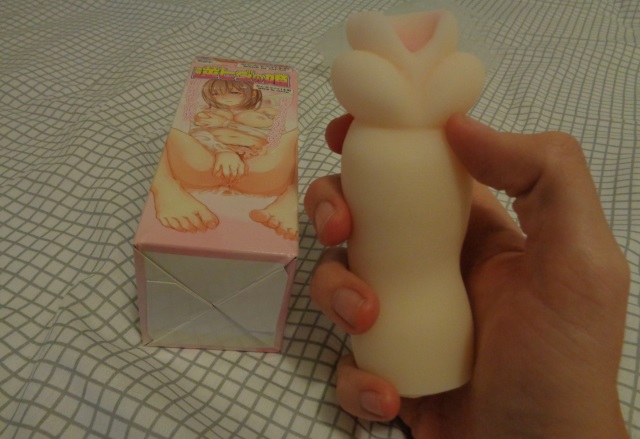 To be fair, Gyaku Hida Princess is quite clearly low-cost. It retails for like a few hundred yen more than a disposable foam cup onahole, so it'd make sense as an impulse purchase for the Japanese market. Pick one up along with a morning coffee, fuck it on the train, get to work, fuck it some more whilst crouching on a co-worker's desk – replacing the view of their monitor with your testicles –  maybe ask how their weekend was in the process.
"Bro how was your weeke-eeuuhnd"
"Dunno, I had a nap Sunday afternoon"
"Oh uuuuUUUU~YEEEEAAAAH"
"It really wasn't that exciting"
By lunchtime that's at least 14 uses; chuck it into a ceiling fan and go home for the day with a job well done. Importing this though? Factor in the shipping cost and you might as well just keep saving for something better.
That said, Gyaku Hida Princess actually feels damn good inside. Ligre Japan's gone with such a seemingly basic design dubbed the 'reverse fold structure'. Fuck it works. The first time I used this I even had one of the most intense orgasms in a while; a legit butt-clenching moment where your entire body raises up a bit.
But that might be the absurd amount of peanut butter I've been consuming lately? Who knows.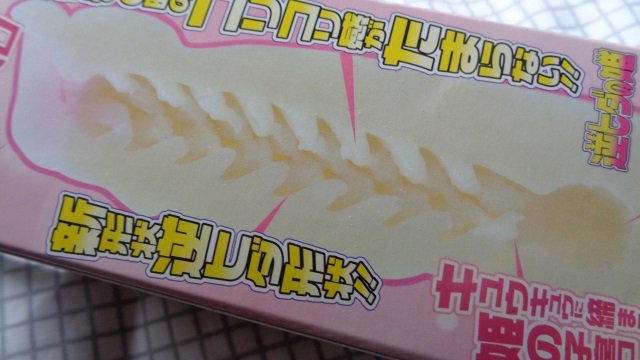 Saw 17: Let's Get Busy will have a metal version of this.
Still, you may have noticed this is a very thin onahole. Gyaku Hida Princess is flexible enough once you get inside, however something had to give. In this case it's the initial entrance, which ripped open the moment I poked my head in.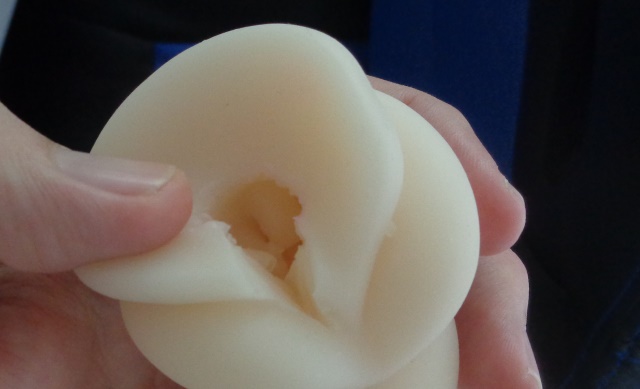 And it's just kept splitting further. Also I apparently managed to wipe out all the pink!
But if you see here…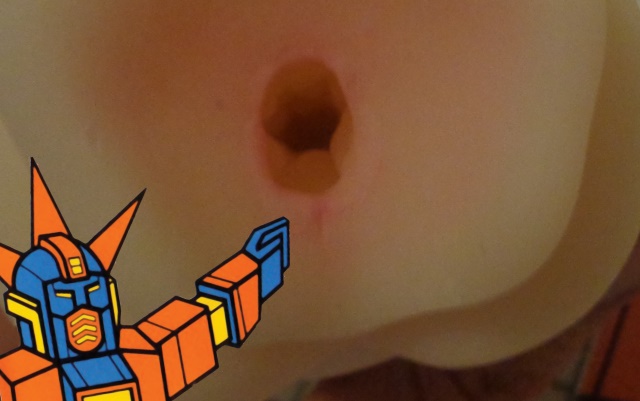 … this is the weak point. As there's no like, extra blob of rubber wall.
I think if Ligre Japan basically just makes a bigger version of this exact same onahole and fixes up the entrance they'll have a real winner. That'd probably mess with the impulse territory price range, but oh weeeelll.