Looking at the sheer amount of stock they have listed, it's almost hard to believe Japanese import retailer otonaJP have only been around since September last year. Like, I'm fairly certain the world is a slightly better place knowing there's an online store willing to take a gamble on selling something like a bloody tit pillow.
But enough with all those words starting with the letter S crammed into one paragraph, otonaJP have just relaunched their site.
Not only does it have a new look, the change brings about some important new features, such as the ability to pay for orders with a standalone credit card. Previously everything had to go through PayPal.
To quote directly:
– Using the former software solution was limiting us in many ways. Moving now to state of the art software, we can make sure that otonaJP keeps growing and keeps meeting your needs and wishes.
– As requested by many of you over the past months we have now added the option to also pay with Credit Card without the need to go through Paypal. While Paypal is still an option for those who would like to use it, we are now offering you more flexibility accepting Visa, Mastercard and JCB through our partner Telecom Credit Japan. This was not possible with the old software solution we were using before.
– Our new website is meeting the highest security standards and SSL certificate, protecting you and your data as best as possible.
– We have moved to new servers, making sure your shopping experience isn't slowed down.
See here for more information (including customer account stuff).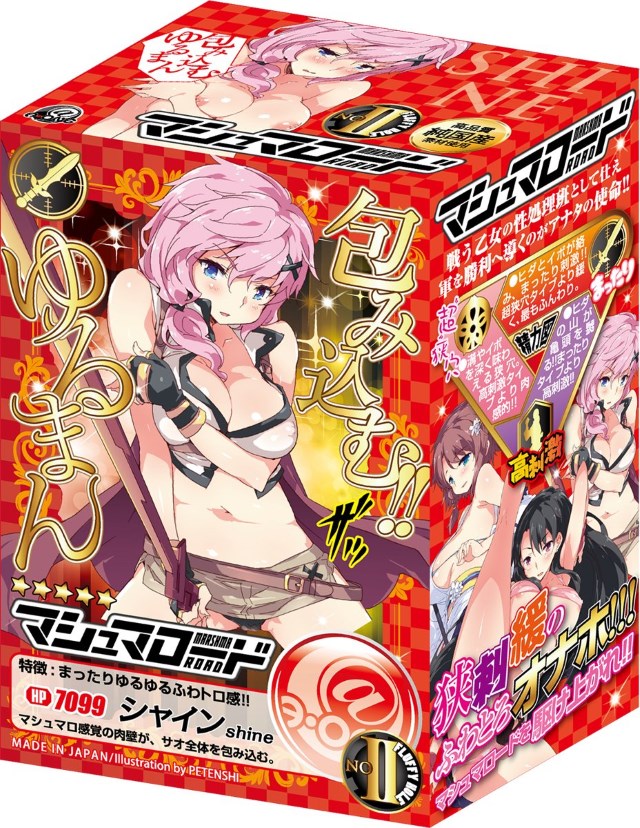 To celebrate the relaunch, every order placed on otonaJP until May 15th will automatically include a bonus Marshmallow Road 2: Shine onahole. I did a review of this one last month, about how it snapped in half over my dick/10 – but hey, free is free!
And just some friendly disclosure, yes, otonaJP is a monetary sponsor of the blog (banner's always right over there, yo). However I felt this was pretty news-worthy~