Product: My Sweet Minami Riona
Manufacturer: Toy's Heart
Measurements: length – 14.5cm, weight – 245g
Retailers: otonaJP* / Kanojo Toys* / NLS / Toy Demon* / My Onahole
– This product was provided by otonaJP for masturbation review purposes
– Retailers marked with * are affiliate links
Perhaps it's just the crippling realisation of shielding myself from humanity by holding the arrow key to rapidly process a hundred billion hentai images dick-first or something, but I've honestly found most sex toys based on real people kinda awkward.
Like don't get me wrong, I totally understand the appeal – the appeal of having a wank – yet often these products are explicitly marketed as being crafted on someone's actual vagina or some shit.
Pretty sure nobody has a multi-textured rubber sponge down there. Not yet at least.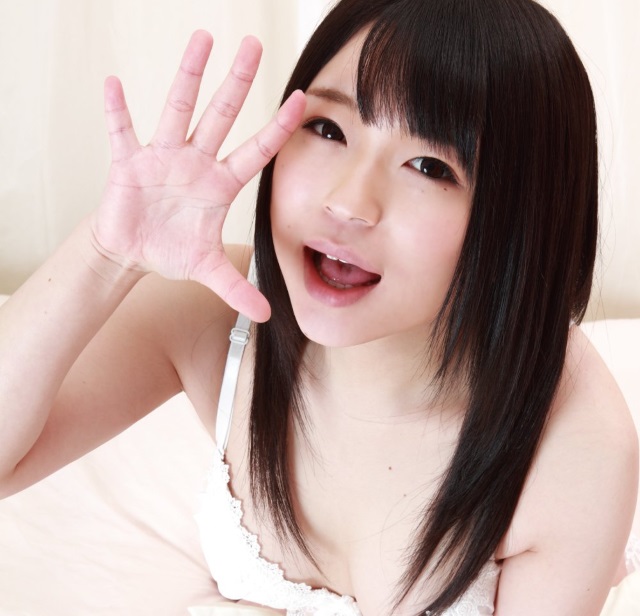 But here comes My Sweet Minami Riona, an onahole where Toy's Heart are cool with claiming Riona approved upon the overall design and packaging. That's all. No nonsense about actually fucking her in handheld tube-like form. Basically "yep she's on the box, get an erection if you want". I like that.
Probably helps that Toy's Heart have some buddy-buddy history with the adult video star, as she's been casually featured on their YouTube channel for months now. Everything from showing off/shoving up various products to a very important video about sucking on a banana.
Hell, here she is fingering her own (ona)hole:
BUT WHO KNOWS, maybe that was all some big marketing scheme leading up to this product's release and I don't care – I just want to masturbate.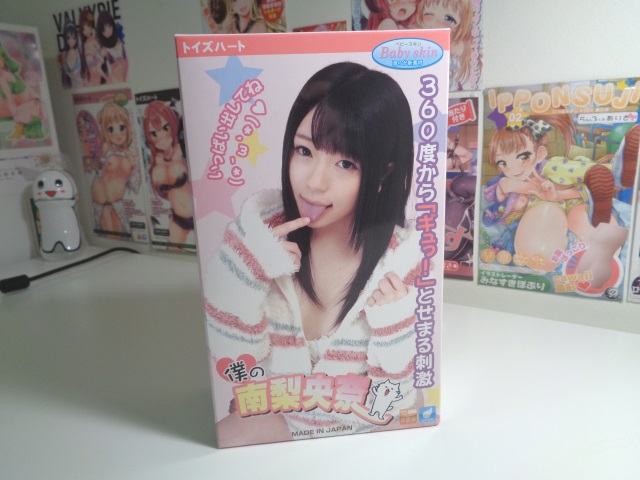 The packaging is nicely done, with Riona licking her finger and some… some cats with tits hiding on the bottom.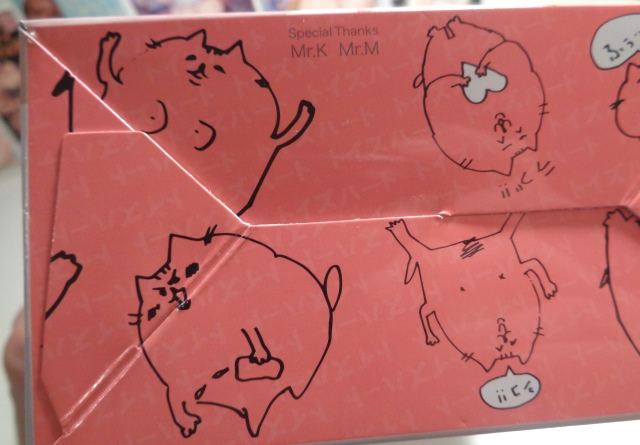 Sure. Excellent. They're inside the box too. They're everywhere.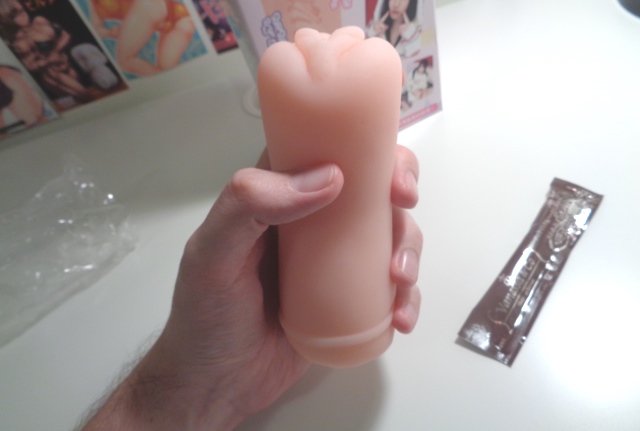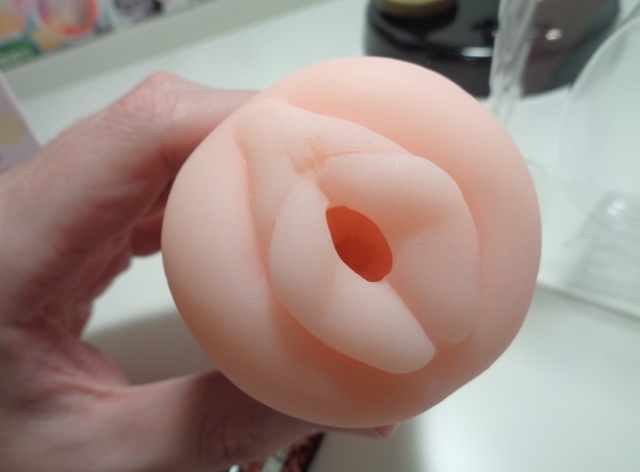 Moving on to the actual My Sweet Minami Riona, at first glance you could be mistaken for thinking this looks exactly the same as ten billion other Toy's Heart onahole designs. I've mentioned this before in Toy's Heart reviews, but it's honestly not a dig or anything at this point. The company is clearly just very fond of keeping things basic on the outside.
Doesn't exactly matter when you're actually holding one anyway. By the time second glance happens your dick will probably be in there.
One thing to note though, I thiiiink Toy's Heart have introduced an improved 'Baby Skin' material here? Baby Skin's their smoothest stuff – to make you question life if you think about the name too much – but previous products using this like Puni Pet quickly went to sticky shit. I'm happy to say that hasn't been the case with My Sweet Minami Riona, so hey. Good start!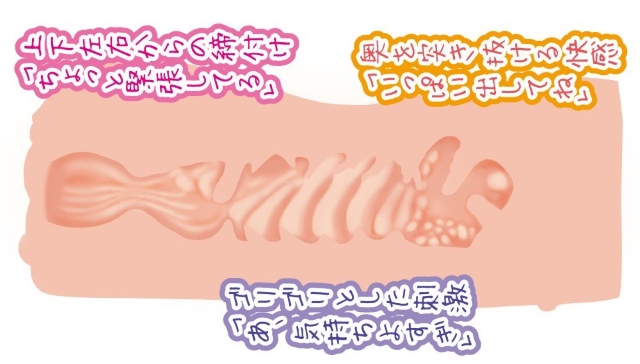 From the moment I got inside this onahole, I was in love. My Sweet Minami Riona starts off with some basic grooves rubbing all around your head, but it almost instantly leads into an incredibly narrow choke point. As gentle as the material is, fuckin' hell – this beginning is so good.
I don't know what kind of black magic Toy's Heart pulled here, but it feels like you're pushing into something so much bigger and heavier than it actually is. Like you're actually forcing something apart.
Imagine you're about to chuck some steaks on the BBQ or something and two of 'em are stuck together. This isn't even your BBQ. You don't know the people there; you've just rocked up with your pants off. "I'll take care of this dilemma" you proclaim and start fumbling for the slightest gap between the two squishy – not entirely unthawed – slabs of beef before smashing them over your cock.
"LIKE 'EM WELL DONE?" you scream, cowboy hats raining from the sky.
That's My Sweet Minami Riona, except nowhere near as traumatic for yourself or those around you.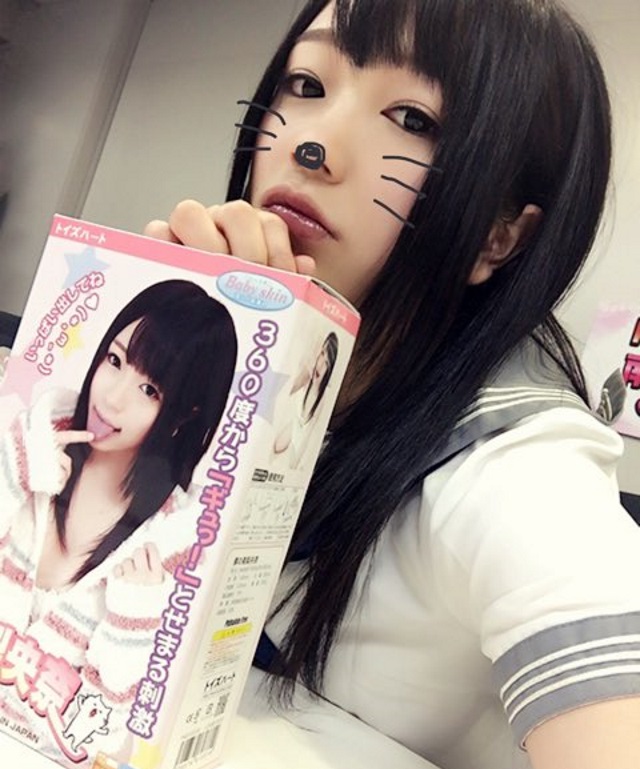 Via @mina_rio
And it's like that with each thrust. There's just such a satisfying impact every time you slam this onahole back down again. The walls tightly grind and squeeze against your shaft in a way that… yeah, again, My Sweet Minami Riona is a lot more substantial than it looks.
Every motion is like entering for the first time over and over.
The only downside here is the onahole makes quite a lot of noise. Won't matter if you're going slow or fast, My Sweet Minami Riona sounds like you're trying to continuously high-five a bowl of jelly. Something to keep in mind if you're trying to jerk it in the middle of an examination to relieve stress or near paper-thin apartment walls etc.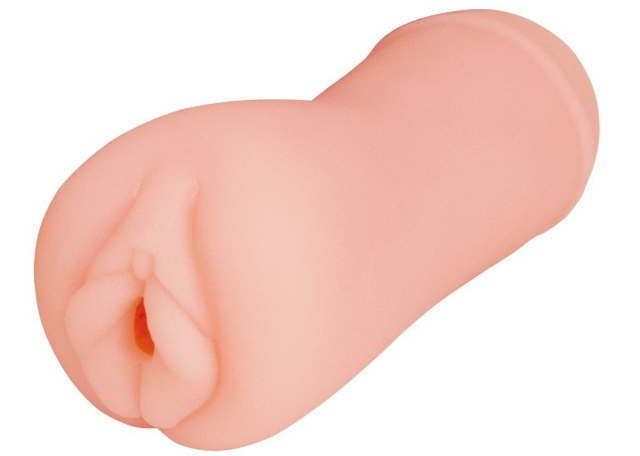 Really, My Sweet Minami Riona is a tad difficult to describe in distinct chunks of penis-related sensation. It just sorta hits you all at once in a very tight grasp, and wow. Toy's Heart have fuckin' done it. Again. This might be my favourite onahole of theirs since the Daisyuki Hold last year.
Fuck. Can't even think of anything stupid to say here! I dunno, it's just some good old-fashioned leg-jolting level of orgasm fun. Totally recommended.
TL;DR
+ Amazingly thick sensation
+ Low price tag
+ Improved soft 'Baby Skin' material
– Opening might be a bit too narrow for some folks
– It's so loud people will think you're having sex with custard
(+ Nobody else will touch the custard in the fridge)