Please note this article is fuckin' loaded with shameless affiliate links for Toy Demon~
Welp, if you've ever wanted to grab one of NPG's premium priced Meiki onaholes or any one of their other products, now's probably the best time. Toy Demon have started up their annual BOGO sale, meaning 'buy one get one half price'. Sure, BOGO is close enough – sounds like a clown.
The deal applies to everything made by NPG, from onaholes to cock rings (full list here). Thing is, Toy Demon already reduced the price on a lot of their stuff as it is, so you can get a gen-yooou-wiiine bargain here.
Make sure to use the coupon code NPGBOBO and there you go. The offer ends June 30th.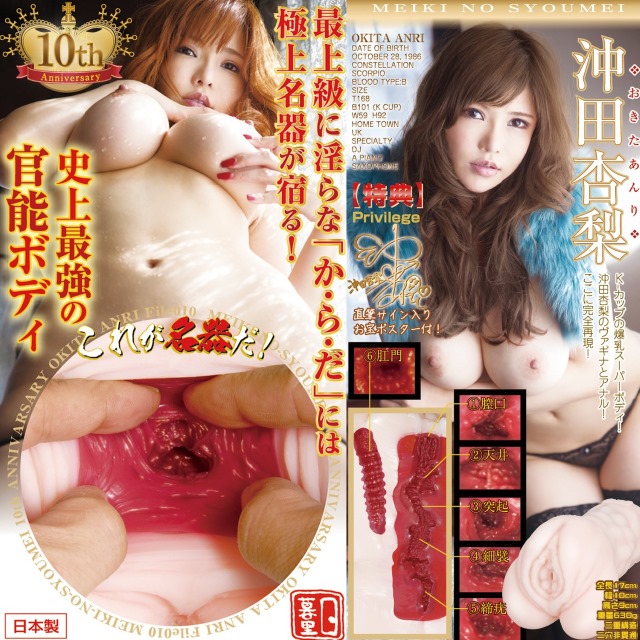 Just for an example, the Meiki no Syoumei 05 Zhang Xiao Yu and Meiki no Syoumei 10 Okita Anri – two usually bloody expensive onaholes – can be had together for about $97 USD. Which is… still pricey, but a massive saving regardless. Pretty sure orders within America also get free shipping?
I picked those two because I have a handy review of Meiki no Syoumei 05 Zhang Xiao Yu ready to whore out (it's nice), meanwhile Meiki no Syoumei 10 Okita Anri is one of NPG's newest and fanciest creations, celebrating their 10th anniversary.
Most product listings on Toy Demon have a fair amount of user reviews which should help out.