Let's face it, throwing a cabbage or whatever in virtual reality is all fine and dandy, but where's the sex at? Why ride a virtual roller coaster when you could be riding a cute anime character with twenty inch cocks coming out of their chest?
That's the question everyone's surely been asking, and today was a chance for Japanese developers to show off the future.
Held near Akihabara station, 'Adult VR Festa' was hyped up as Japan's first show dedicated entirely to Virtual Reality porn projects. Yet even with a hefty ¥3,000 entry fee, it appears event organisers somehow completely underestimated how many people would show up.
For porn. In Akihabara.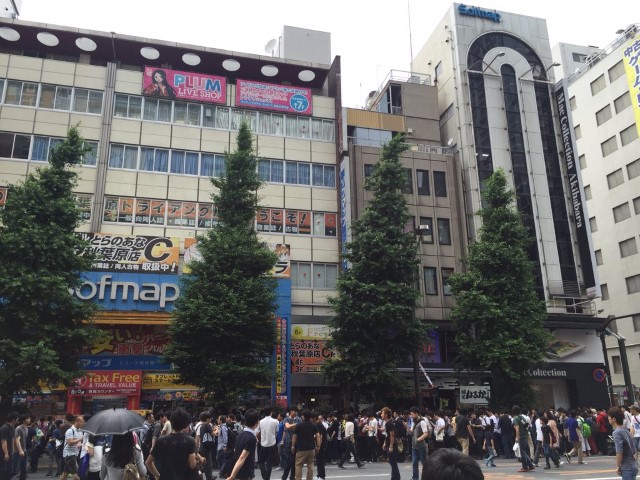 Via: @hosiazuazu
Would-be attendees took to Twitter around an hour before opening time commenting about the large crowd, and things just continued to spiral out of control from there.
By the time Adult VR Festa opened its doors (to a tiny rented room), hundreds were haphazardly gathered in the area.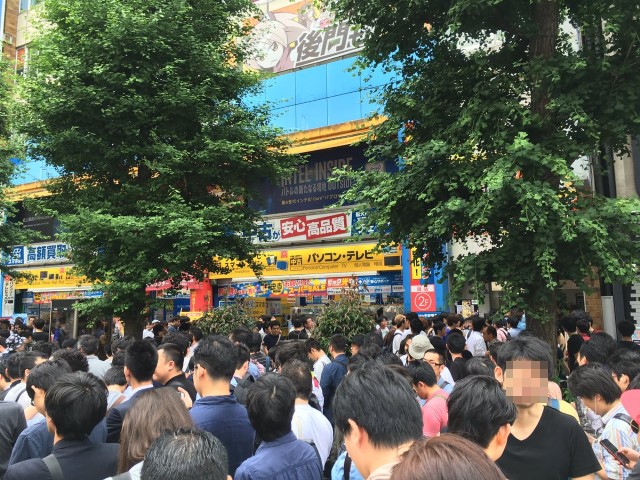 Via: @HelloTakuya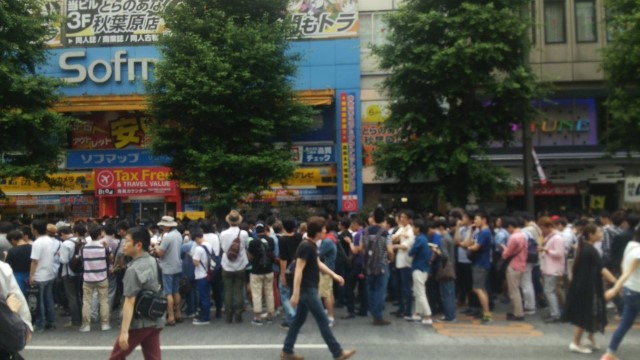 Via: @JmnSmith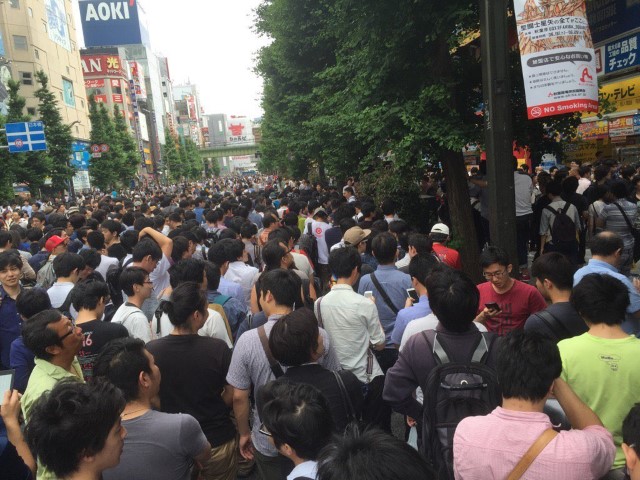 At first, groups of twenty were being allowed inside for a set period of time which obviously lead to mass flaccid-frustration.
Eventually the police got involved due to the sheer overcrowding issue for surrounding businesses, resulting in Adult VR Festa being forced to shut down.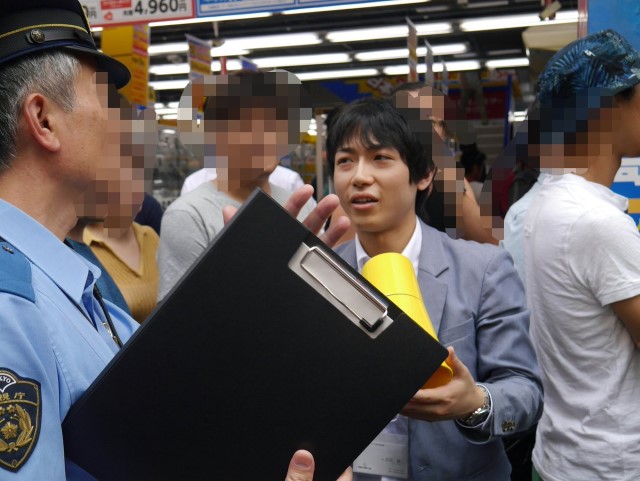 Via: @FetiTokyo
One of the event organisers (above) busted out a megaphone to apologise, promising they'll book a more suitable venue next time. And sure enough, Adult VR Festa have already announced they'll be doing another show in August. Somewhere. Maybe with two business rooms pushed together.
As for the lucky few who actually got inside – to get inside if you know what I mea-arrhurrhuahua – it looks like Adult VR Festa had some interesting displays on offer.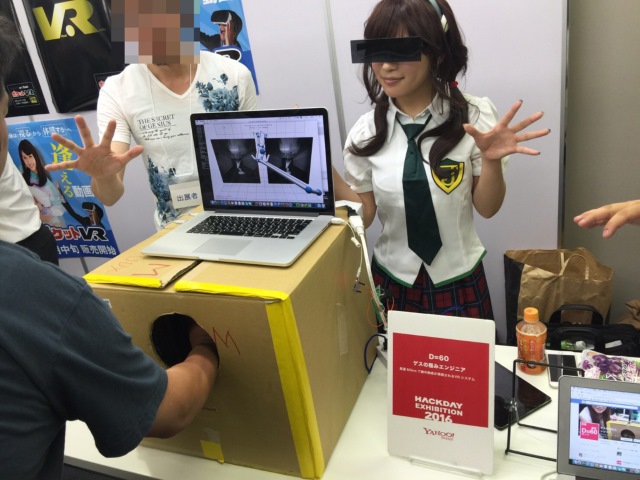 Like this hand tracking box for realistic robot breast-groping action.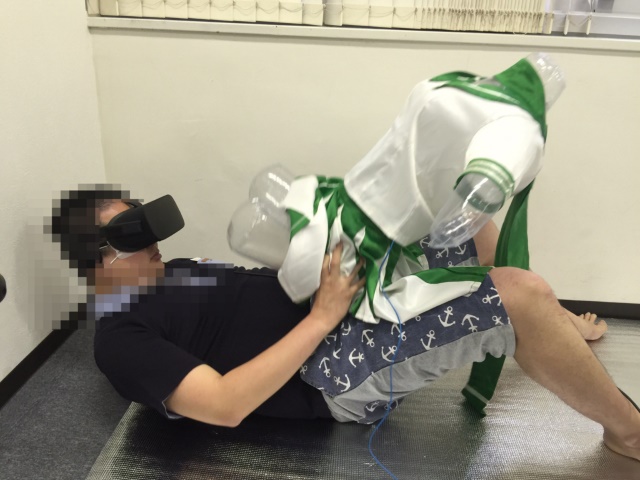 And this? (Via: 20to4000)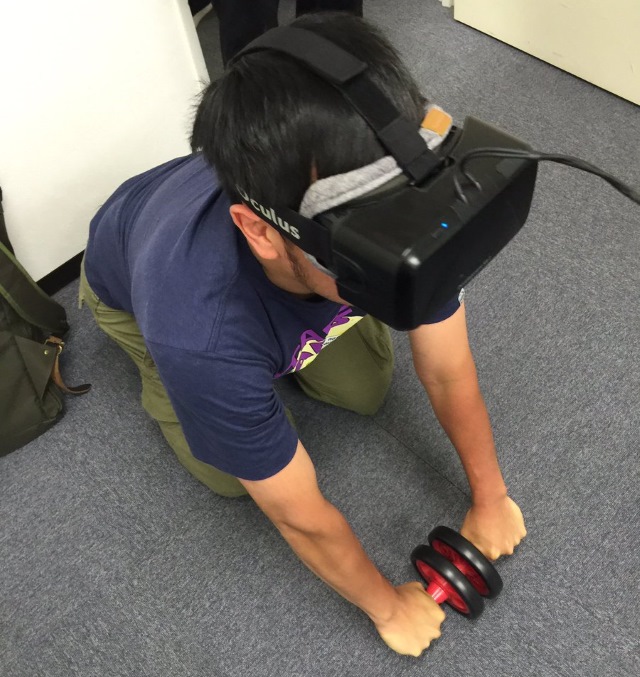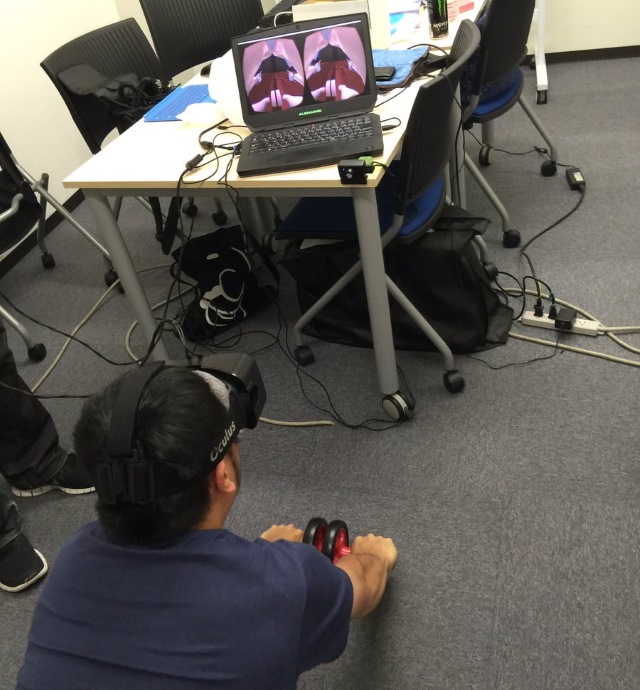 Also someone managed to combine an ab roller with VR to… roll under skirts or something. Cool. Why not. Perhaps this is the NX.
Here's a video of the doll-humping by the way. It's important. Important for the future.
Update: The video has since been taken down. Now the future will never know. Today!