Product: TOT Smart Vase Masturbation Cup
Manufacturer: TOT Enjoy
Measurements: length – 16cm (inner sleeve), 25cm (total), weight – 350g
Retailers: DealsMachine
Artwork: Houtengeki
– This product was provided by DealsMachine for masturbation review purposes
"Well, here I am" Jimmy Cakemix proclaimed, reassuring himself and anyone in the general proximity that he had absolutely planned on browsing the homeware section of Ikea today. A nervous smirk twitched across his face. "Yep-yep… still here".
Jimmy had been lost in the depths of Ikea for seven weeks now.
Reaching into his backpack for the filthy remains of a lifesaving Swedish meatball stockpile, it wasn't until now he finally remembered the sole reason for coming to this labyrinth in the first place. "DRUVFLÄDER!" he screamed, spewing gravy-encrusted crumbs all over a nearby family.
It was a large vase – the DRUVFLÄDER. Jimmy had intended on purchasing one to spruce up his home with a nice display of flowers. Now two months later – fuelled by a dangerous diet of mystery meat produce – the mere sight of DRUVFLÄDER filled him with frustration. Sexual frustration.
"Why do flowers get all the fun, huh?!" He asked while unzipping his pants, revealing even more meatballs. There was chaos. People yelling for security, alarms going off; all while Jimmy felt the sting of a hundred free Ikea pencils being tossed at the back of his head. But he didn't care.
Now with his penis firmly stuck in the neck of DRUVFLÄDER, he made one last attempt at finding the exit. As much as Jimmy wanted to finally escape Ikea, the thought of doing so in handcuffs was utterly embarrassing. The vase loudly scuffed along the ground between his legs as he stumbled away.
Some say Jimmy is still roaming the showfloors of Ikea to this day.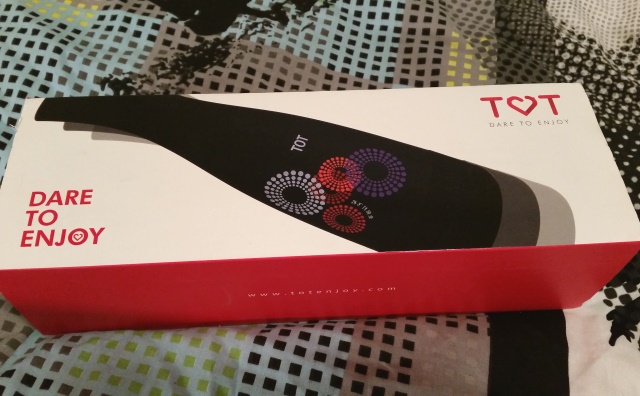 So, shit. If you've ever wanted to fuck a vase in a semi-practical way, here's the TOT Smart Vase Masturbation Cup. It's 20XX and we have the technology. It's a SMART vase!
Forget about putting flowers in this thing though – won't even work. Only penises.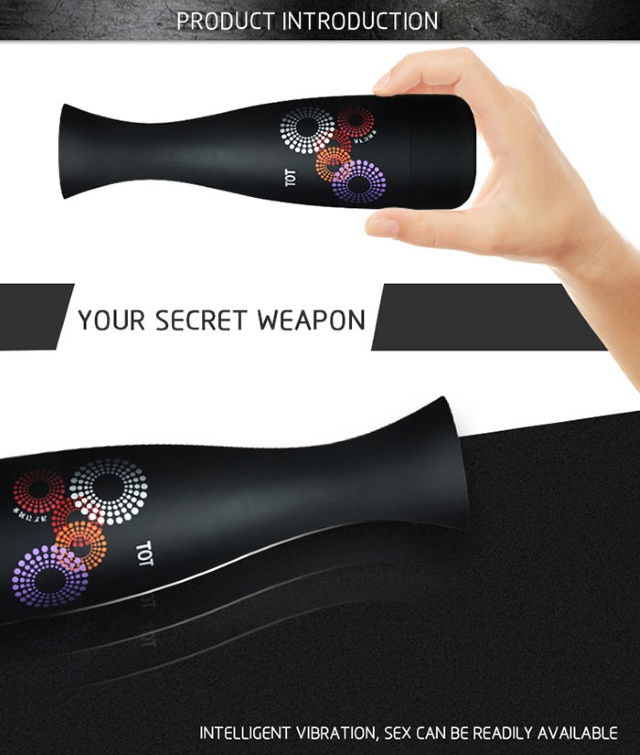 This product is from TOT Enjoy (who don't have a working website) and distributed by the Chinese wholesale retailer DealsMachine. They stock a vast array of sex toys with prices that seem too good to be true – most with free shipping even – and have nonsensical product names. So yeah, keep expectations in check. This is the sort of bootleg stuff you see on eBay all the time.
Still, DealsMachine were kind enough to send this for review and I have genuinely been curious about these clone toys. In fact, TOT Smart Vase Masturbation Cup is basically a cheaper version of the Vibro Fleshlight.
A vibrating onahole, essentially.
… In a luxurious vase-like form factor!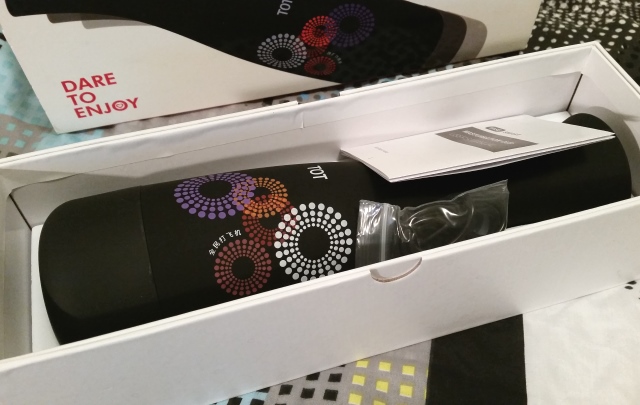 After taking up the dare to enjoy, inside the box you'll find the onahole, a USB charging cable and instruction manual.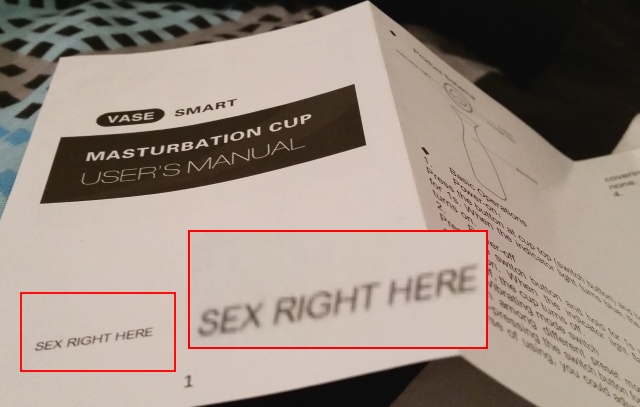 Where's the sex? RIGHT HERE.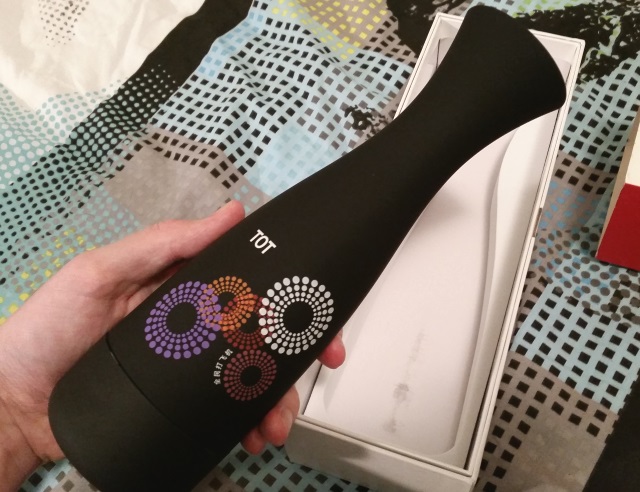 Just a regular vase. Nobody would suspect a thing. But then once you pop off the bottom cap…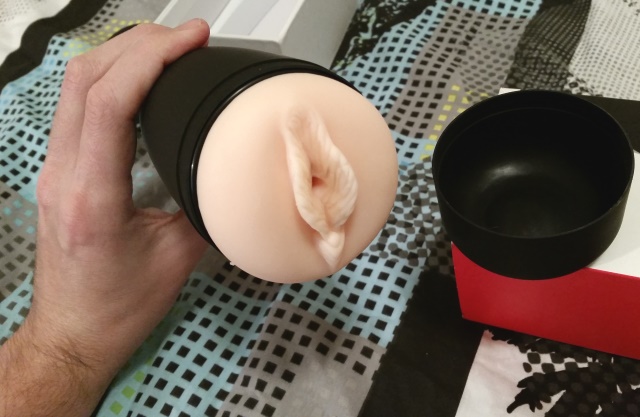 Surprise! Upside-down vagina.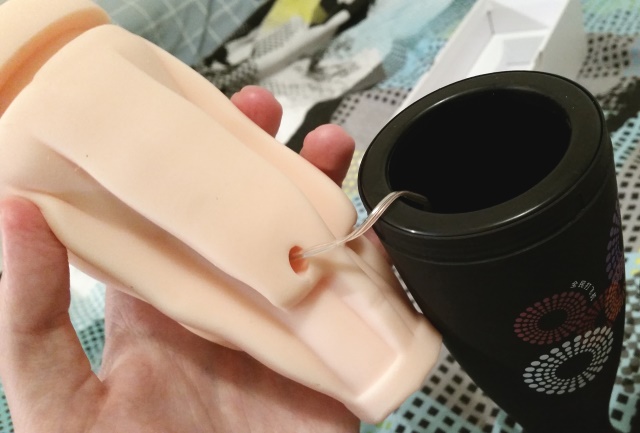 Pulling the TOT Smart Vase Masturbation Cup apart further, you can take the actual onahole part out completely by detaching the vibrator. This is incredibly important for cleaning purposes.
After all, you don't want to be running the hard plastic vase with all those Super FX chips and shit under water.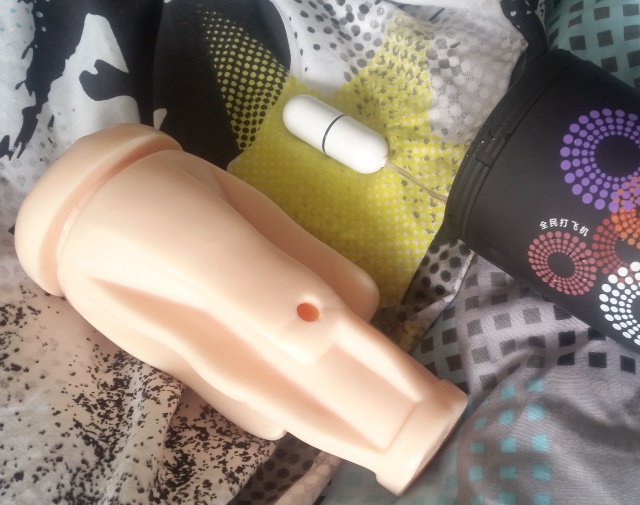 Shoving the vibrator back in can be fiddly, as is putting the onahole itself in the cup, but this isn't a huuuuge problem. With enough force they'll flop into place like magic.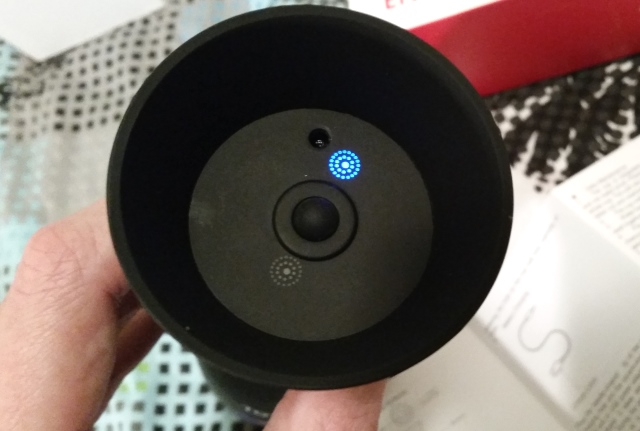 On the top of the cup you'll find the power button which also doubles as the vibration control.
Press and hold for a few seconds to turn TOT Smart Vase Masturbation Cup on (it thinks it's people) and then keep clicking to cycle through the different vibration patterns. Simple.
Here they are sort of in action, I guess!
There's also a smartphone app for TOT Smart Vase Masturbation Cup which seemingly makes it vibrate to whatever music you're playing via a Bluetooth connection. To be honest this feature didn't interest me in the slightest and seems way too… I dunno, complicated?
Fair enough if you wanna wank to the beat, but eh. That's dangerously close to effort.
Still, I downloaded the app anyway with the hope of seeing how it'd react to Thomas the Tank Engine's theme song, but just couldn't get it to work on my phone. Kept crashing upon startup. Oh well.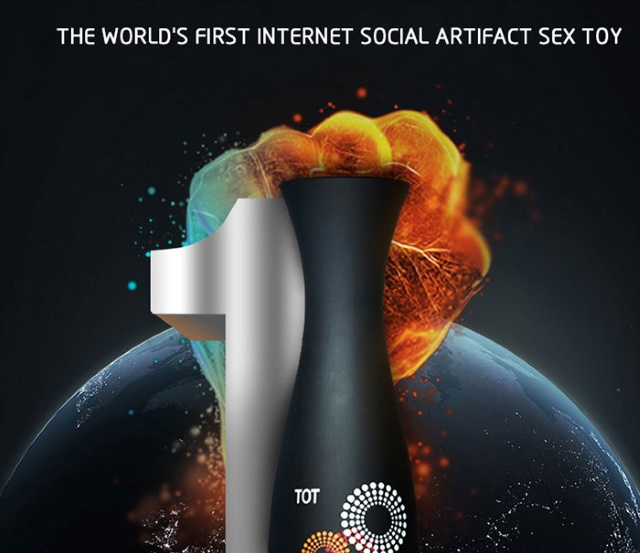 Hey sure, those are words.
So how's it all feel, then? Well, the inner sleeve itself is fine – very generic onahole-ish stuff. The walls aren't particularly tight but it kinda spirals around with some nice ribbing and random chunks.
However once you switch the vibrator on… jesus. This thing is powerful. Admittedly I've never used anything like this; the closet experience I've had is leaving a Dual Shock in my lap as Metal Gear Solid 2 froze up and made the controller continuously rumble. But fuck.
Either earthquakes are my true love or I just can't handle this level of stimulation, because TOT Smart Vase Masturbation Cup has made me cum embarrassingly quick multiple times now. We're talking maybe two minutes top and I'm just spurting all over the joint with no warning. The first time was mere seconds and it was kinda terrifying.
It's like… you can tell when you're about to orgasm, right? Of course. You get that satisfying build up upon relea- NOPE NOT HERE. IT JUST HAPPENS.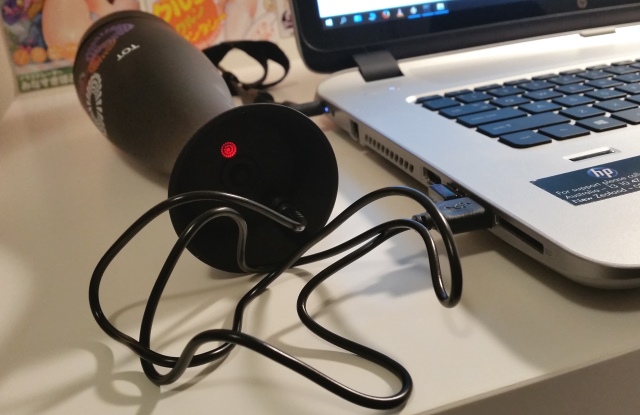 Red light = charging.
The onahole is quite noisy as you'd expect, and this is further enhanced by an intense suction effect. There's even a pinpoint hole on the plastic SEX VASE for the air to escape. Each thrust delivers a sloppy gust of wind which sounds like a cat made of clouds attempting to clear its throat. Fucking hot.
I wish I'd been recording at the time, but once I held my finger over the air hole to build up some pressure. It was mental. Within mere seconds the inner sleeve basically started to absorb itself, getting crushed into the tube along with my shaft.
TOT Smart Vase Masturbation Cup might one day turn out to be the essential key in discovering time travel.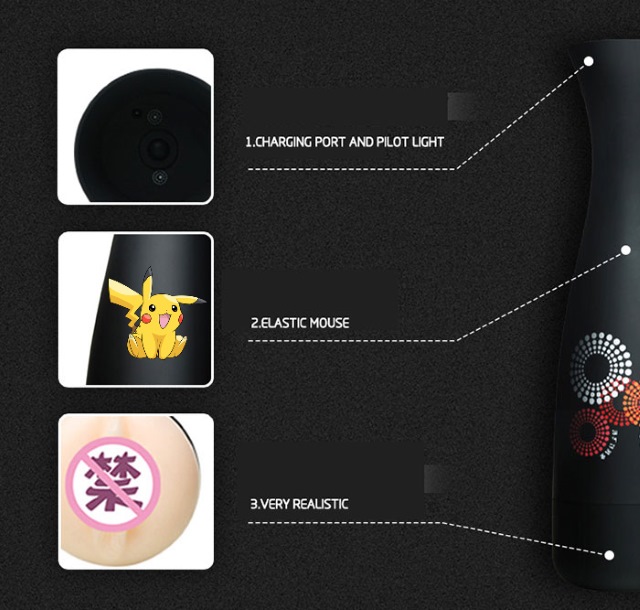 I like that (aside from the teeth-rattling vibration) this thing feels very light when you recklessly smash it into your crotch. Pretty important.
If you really wanna channel your inner Jimmy Cakemix and go to town on this vase, it's going to sound exactly the same as if you were trying to be gentle. So you might as well go all out. All in? The sheer length of this toy also helps, allowing a solid grip with both hands.
All up, let's just say I expected worse. Sure, who knows what material TOT Enjoy are even using here – possibly something super dangerous – but my penis hasn't fallen off yet. Plus the ridiculously strong vibration function is fun to fuck around with.
BASICALLY, should the time come when planet Earth will be wiped out in about four minutes or so, at least I'll be able to rely on TOT Smart Vase Masturbation Cup for that final sad orgasm.
And that's something worth living for.
TL;DR
+ Multiple vibration settings
+ It's cheap
+ Friends and family will think you're just normally masturbating with a plain 'ol vase and they'll give you a thumbs up
+ Rechargeable battery

– Chore to put back together
– Very loud
– Material safety is very uncertain
– May startle your penis into premature ejaculation