It's always cool to see new onahole-related blogs pop up, and now there's one literally just called Onahole Blog!
Having kicked off last week, you'll find these guys mostly covering news about upcoming products along with the occasional bit of JAV goodness.
Already I've learned about the existence of Virtual Series: Love Voice from this blog – an onahole cup which makes moaning noises based on how your dick's moving around. Shit, it even has a 3.5 mm audio jack which means you could plug it into some speakers to really crank up the static blasts of sex. Or put headphones in there, whatever.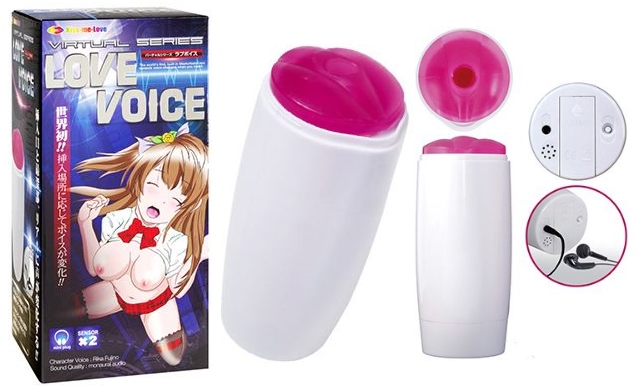 A plastic drink bottle design. That's… exactly the kind of sex toy the 1980s would have predicted. And it's still here before flying cars.
But yeah, Onahole Blog's off to a promising start. I wish 'em the best of luck!