Product: TONG-GGO
Manufacturer: KOKOS
Measurements: length – 16cm, weight – 520g
Retailers: Motsu Toys / Toy Demon*
Header image: Kibazoku
– This product was provided by Motsu Toys for masturbation review purposes
– Retailers marked with * are affiliate links
Having tried a few of their products now, I figured if there's any company out there that'd be able to whack together the perfect anal onahole, it'd be KOKOS.
Most of their stuff is already ambiguous enough in a tube-like handheld brick o' sealant kind of way. But TONG-GGO? Well, this one's an actual arse product. The name gives it away, right? TONG-GGO.
TONG-GGO. You can really tell someone typed that out with their butt.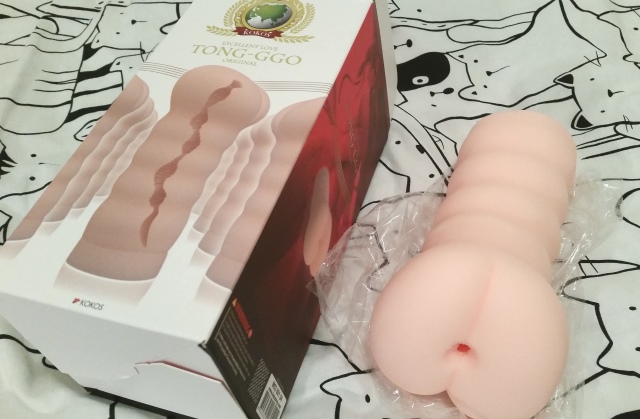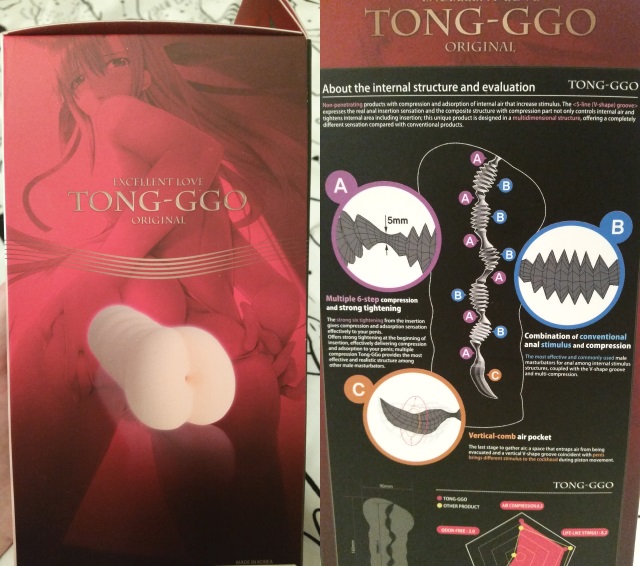 The box art has so much going on here, I love it.
You've got like a forest of TONG-GGO pillars on the front, while one side shows an anime girl spreading to make way for a TONG-GGO – completing the fabled double-arse maneuver – and then a NASA mission briefing on the other.

Tell me more.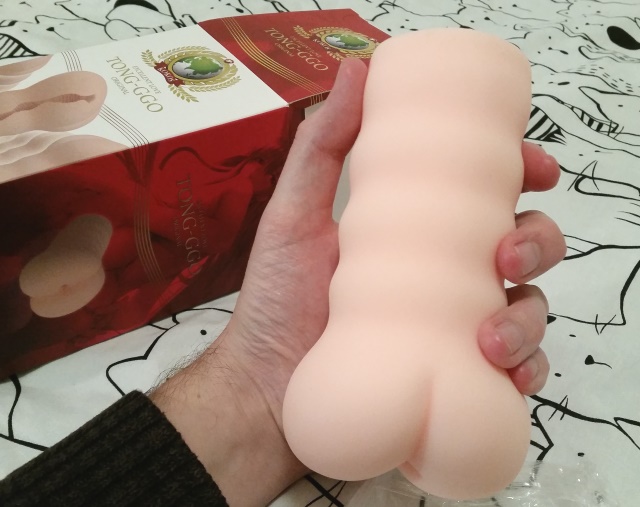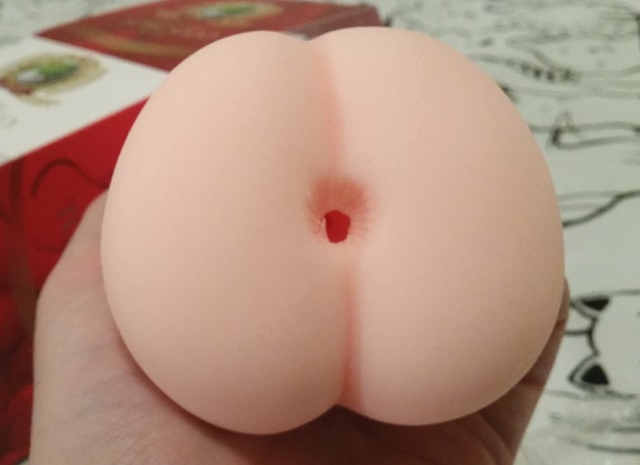 Right out of the box, TONG-GGO has a strong 'melted G.I. Joe action figure' smell to it and this just doesn't seem to go away, ever. Not exactly a great first impression. Likewise the material is instantly tacky, picking up dust and mysteries the second you set it free. More on that later~
Aside from that, the design looks fine. Has that classic ribbed can look which KOKOS is so fond of, and the entrance pretty much appears like a butt? Little puckered butthole wrinkles and all. Think of the research; simple and effective.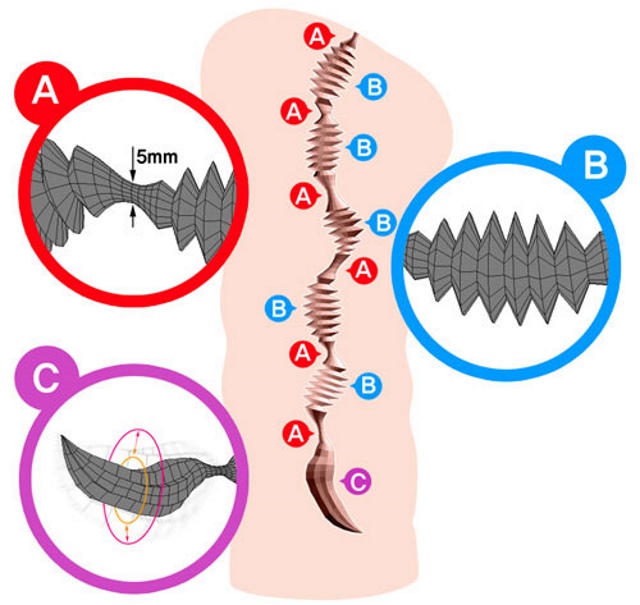 Poking inside TONG-GGO, this onahole is all about crushing tightness.
Things will start off real slow, so don't expect to slide all the way in on your first go. The tunnel is designed with a series of extra narrow choke points running all the way down, meaning your dick will likely just crash straight into them before carefully squeezing through.
Once you've spread them open enough it'll get a lot smoother throughout your wanking adventure, but that initial traffic jam can be tough going.
It's exactly what I'd expect from an anal onahole basically. There isn't much in the way of varied stimulation, but this thing is tight, chunky and one hell of a fight.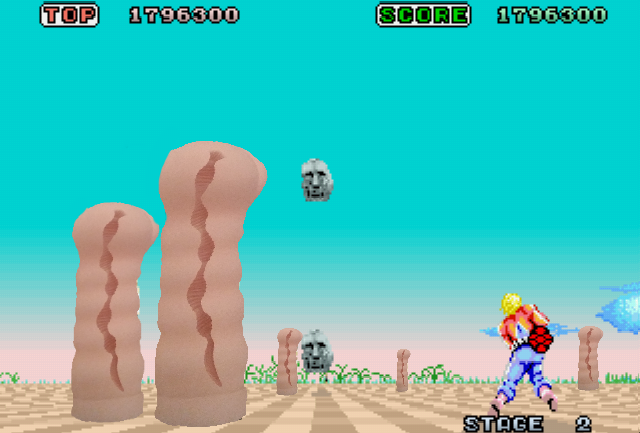 'Ready? Many more battle scenes will soon be available!'
Sadly, the material quickly began to hinder my enjoyment of TONG-GGO. Everything goes to shit after the first wash, turning already sticky rubber into an unpleasant blob o' goo that'll slowly peel off your hand with each thrust.
This is probably what it's like to fuck someone's arse after they've sat in a puddle of honey, and it's not nearly as enjoyable as it sounds!
Rubbing the onahole down with talcum powder will help, but man. This has been a thing with KOKOS' products before, yet it gets really bad here. Especially combined with the ongoing smell.
Still, if you're okay with a high maintenance product, TONG-GGO can be a wonderfully thick challenge.
TONG-GGO
+ Simple, no fuss design
+ Great if you're looking for something slower-paced
+ You can tell everyone you've got a 'TONG-GGO' and expect nervous nods

– Smells terrible
– No variety in stimulation
– Material is very, *very* sticky