My Onahole? More like… more like Your Onahole, right? How would you like to order your very own onahole from my onaho-ooookay I've already worn out this opening bit.
Anyway, good news! Another new onahole retailer has hit the scene and I'm so proud. So proud of everyone's increasing desire to fuck rubber holes. Seriously, the sheer amount of import-friendly options for buying onaholes online has pretty much doubled in the space of a year.

Based in Japan and offering worldwide shipping, My Onahole has kicked off with more of a 'quality over quantity' method in that they're dedicated to providing as much information about each product as possible. From measurements to how tight or loose it feels, everything's thoughtfully detailed.
It's a welcome effort really, as there's nothing worse than purchasing a sad wank dud purely because there was nothing but box art to go on. Unless that purchase was Russell Grant's Astrology.
But just using the Sujiman Kupa Lolinco Virgo as an example: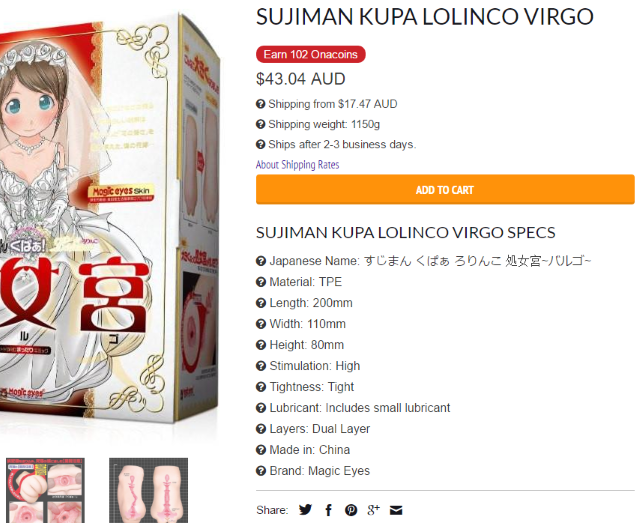 Handy stuff, and that's not even including the interior descriptions written further down each page. The onaholes are also broken up into distinct categories on the front page including 'tight', 'loose', 'oral' and 'anal'.
My Onahole are serious about offering the lowest possible prices and will happily beat any competitors if you give 'em heads up about something.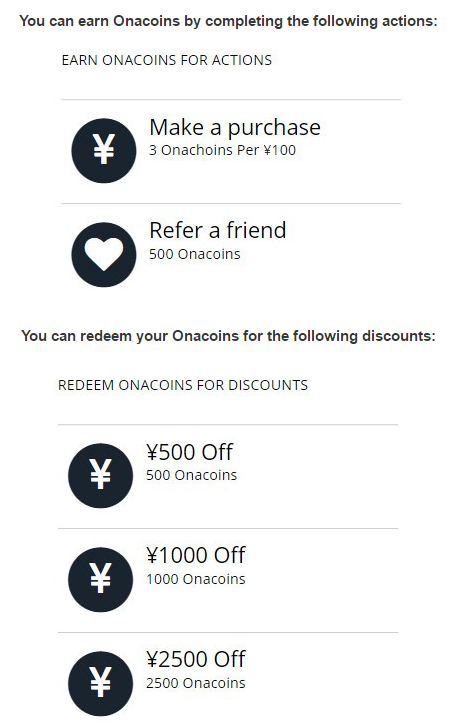 There's a reward system, too!
Plus like any good sex toy retailer, My Onahole have the option to remove packaging during the checkout process, just in case grandma opens up that parcel you ordered to find an anime character covered in sperm and tentacles on the cover. Fuckin' get your own, grandma.
On that note (the non-grandma note), the site's discreet shipping page is worth noting. There'll be no mention of onaholes on your delivery or credit card history. I mean, not that a word like 'onahole' would probably raise too many eyebrows. Just dicks.
So all the best to My Onahole! Looks like they're off to a good start, and it's always great to see more competition.