Header image: Shimeji Nameko
– This product was provided by J-List for masturbation review purposes
– All J-List links used within are affiliate links
Hoooly crap these have exploded in popularity lately. I think J-List genuinely got in on an insanely good thing here with the whole monthly wank bundles, because pre-orders are now selling out faster than reviews can even surface.
Or well… written reviews. My written reviews.  •́ ‸ •̀  I should probably stop attempting to type with my penis. Might go a bit faster.
But yeah, I think the June Adult Box is already sold out? This month's one was about $20 cheaper than the others, so no surprise if it went extra quick.
Ah well, let's take a look!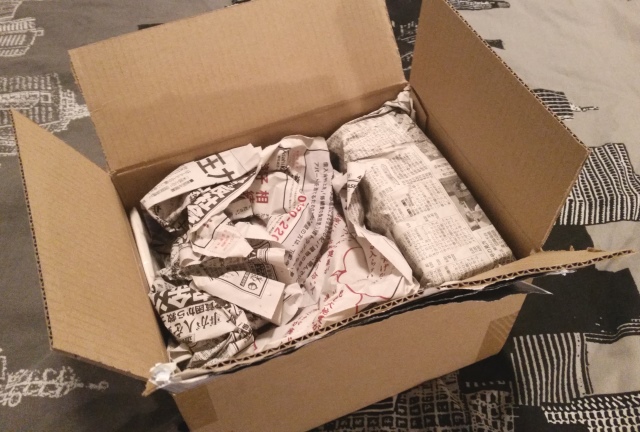 Awwww yeah, it's my favourite content – Japanese newspaper! There's always something good hidden on one of these pages.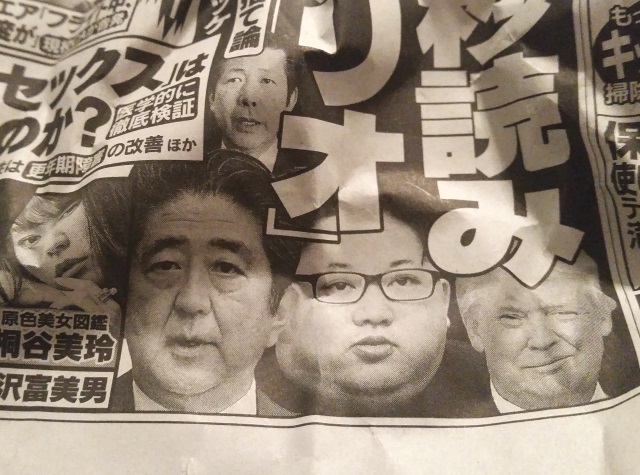 I knew it!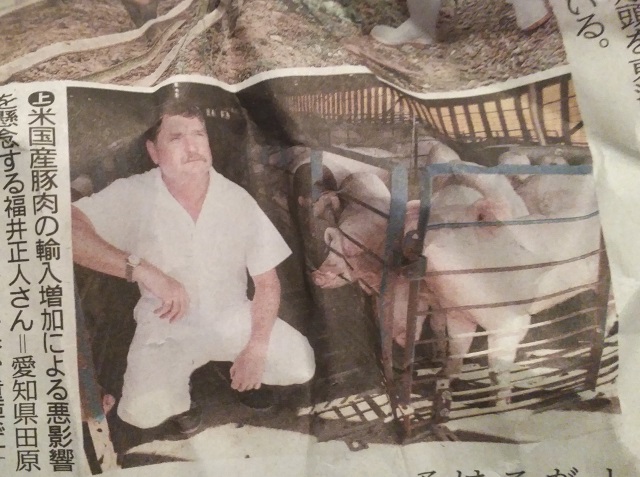 Look at this guy, do you think they asked him to pose like this? I can already imagine the frustrated grunt he made while squatting. Amazing. I'm already very satisfied by this month's Adult Box.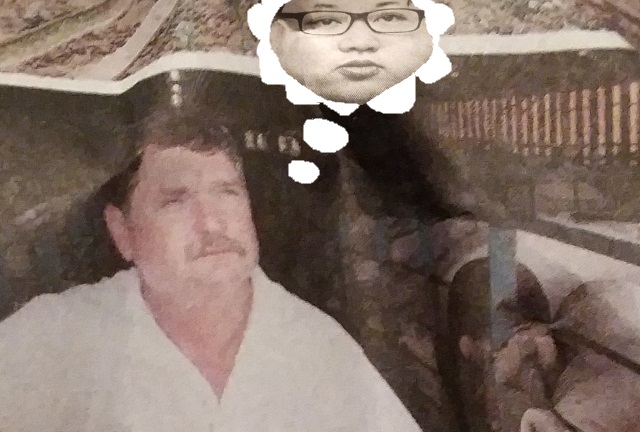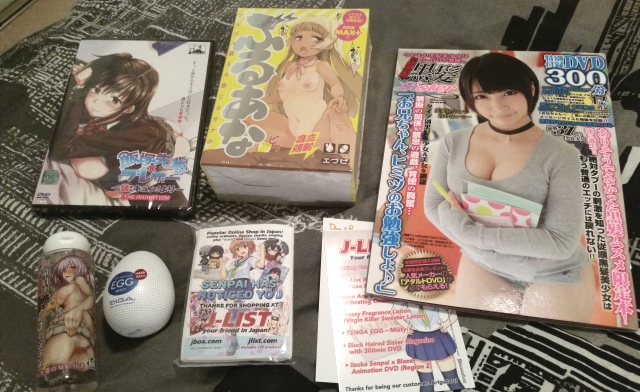 Here's everything else you'll get. Like I said earlier, the June Adult Box is a lot cheaper than previous efforts. This was $50 instead of the usual $70-$80. There's no multi-disc porn DVD this time, but that's honestly not a huge loss. The mag always includes one anyway.
First up is the super cool Buru Ana onahole from EXE.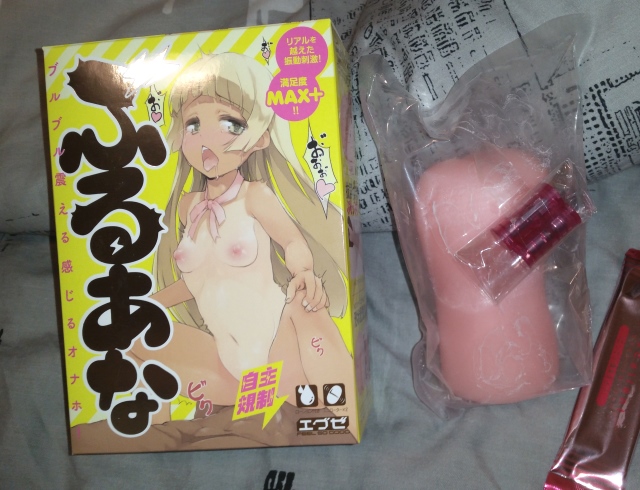 Total coincidence that this turned up right after I'd finished the Puni Ana SPDX review. But yeah, EXE's tanned loli mascot is back, in vibrating form.
While the Buru Ana technically has three holes, I'd only suggest putting your penis in this one: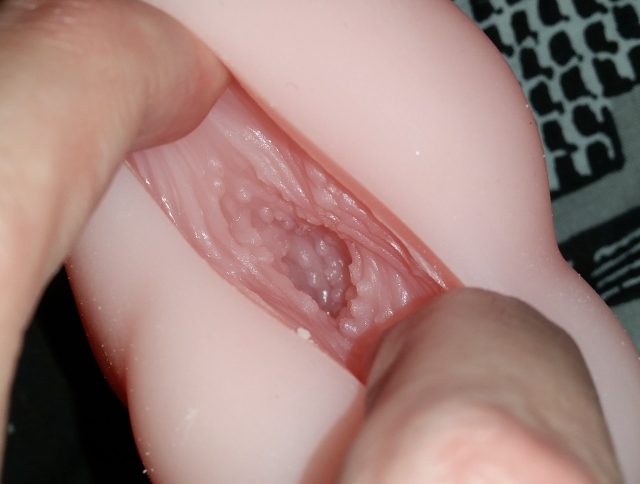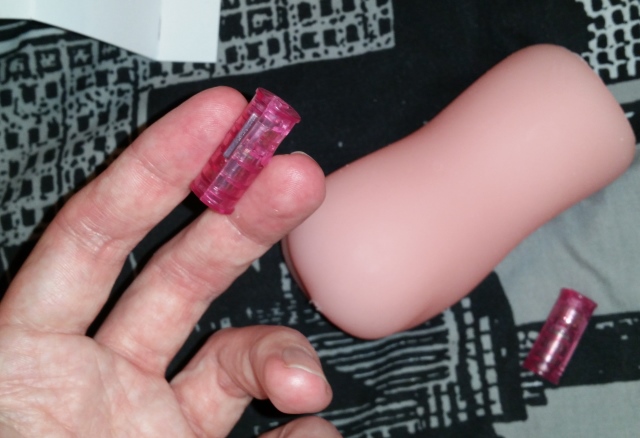 The other holes are so you can insert two tiny little vibrators in 'em, bringing you close to the experience of fucking an electrical outlet without any of the deadly side effects.
These are ready to go out of the box; there's just a little on switch to flick before you shove them inside.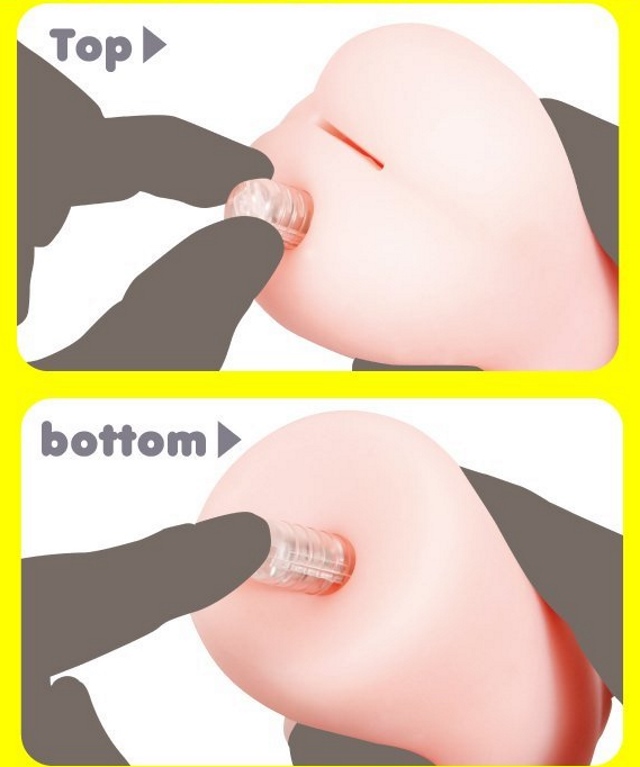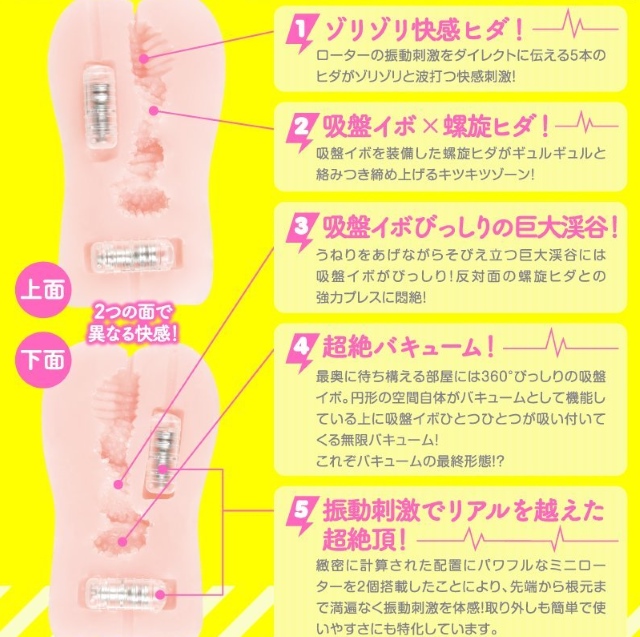 I've only used this once so far, but I enjoyed it. The vibration effect is pretty soft, and really quiet once buried into the rubber. Instead you'll just hear the simple sounds of your dick makin' a sloppy fuckin' mess of the onahole.
A much less embarrassing noise if you're trying to toss at a funeral or something.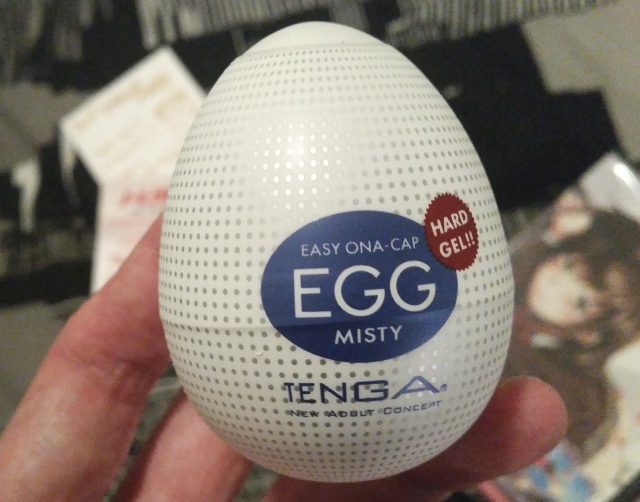 Hey, a 'Hard Gel!!' version of Tenga Egg: Misty. Egg of the Year Edition. Doesn't install any DLC thankfully.
The cat really loves this one.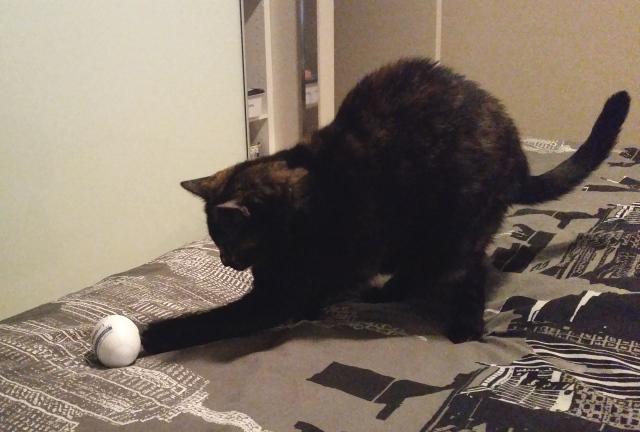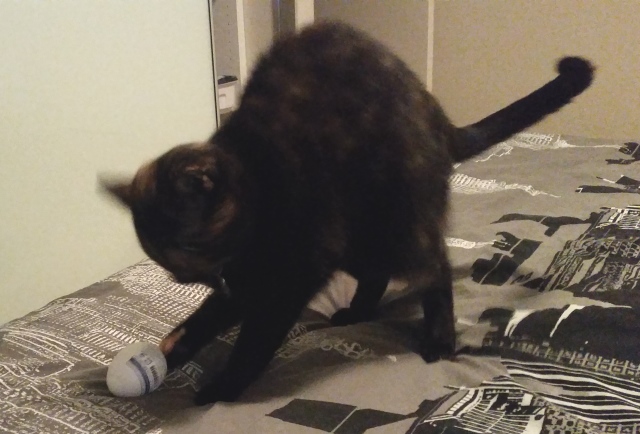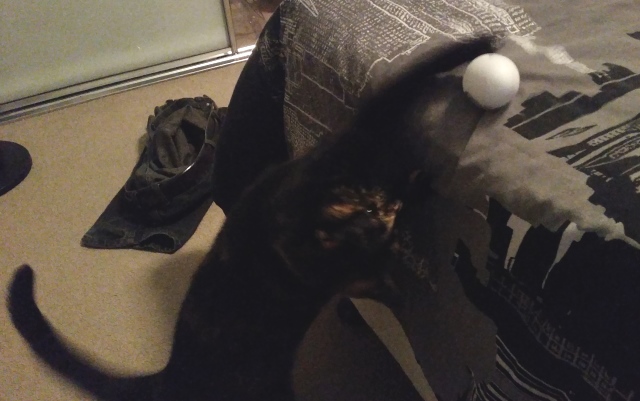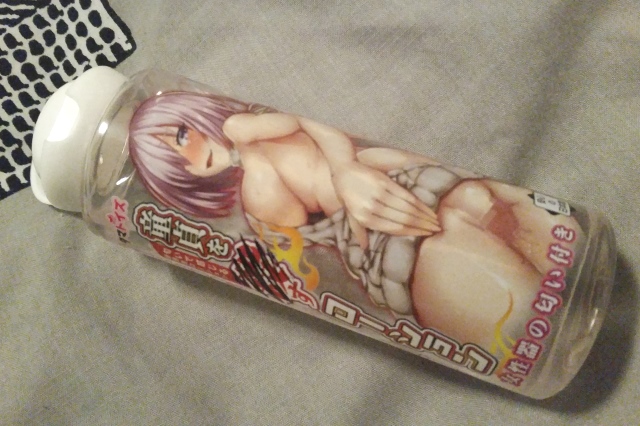 You also get a bottle of Tamatoys' new Pussy Fragrance Lotion, which smells like shampoo more than anything.
The secret's out, lads. Shampoo bottle marriages to go up 460%.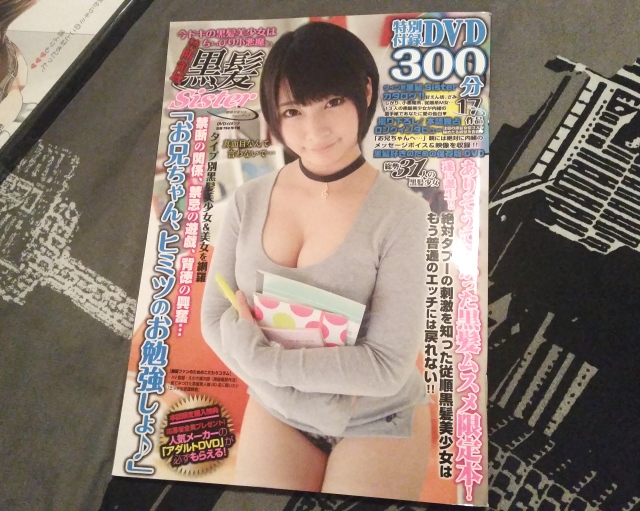 And once again proving there's a porn magazine for everything in Japan, here's an issue of Black Haired Sister Magazine.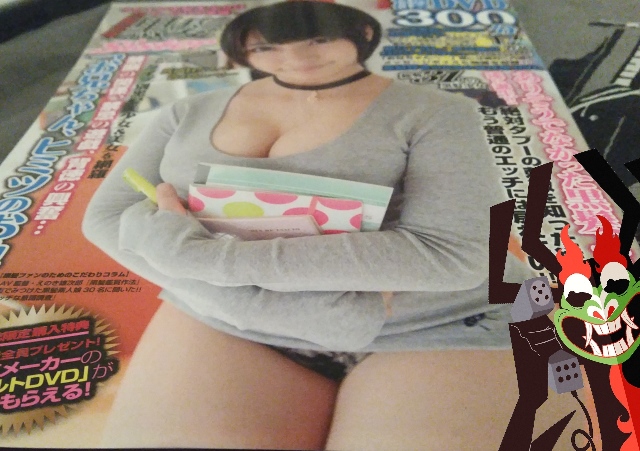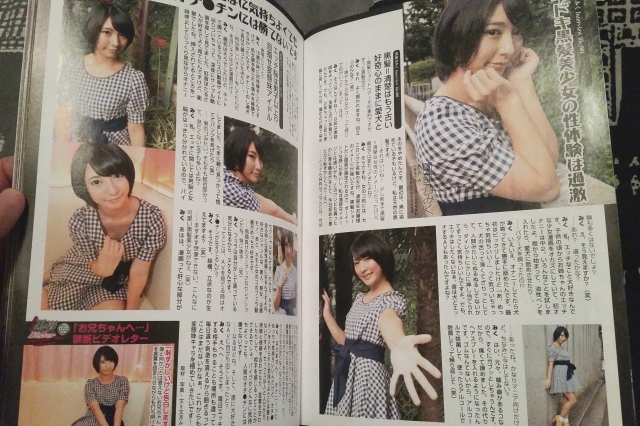 A very innocent magazine. I wonder how this interview ends?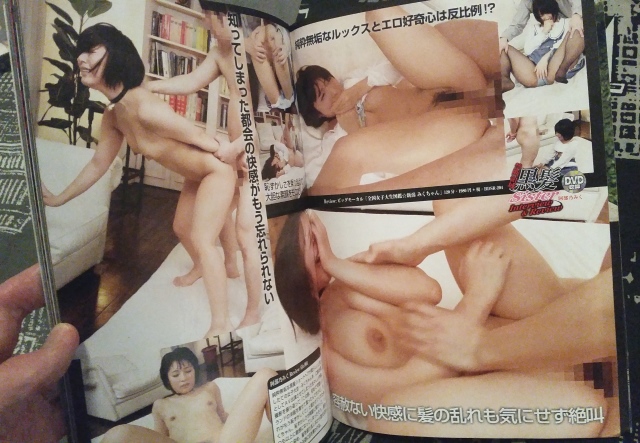 Ah, yes! Of course. The sex.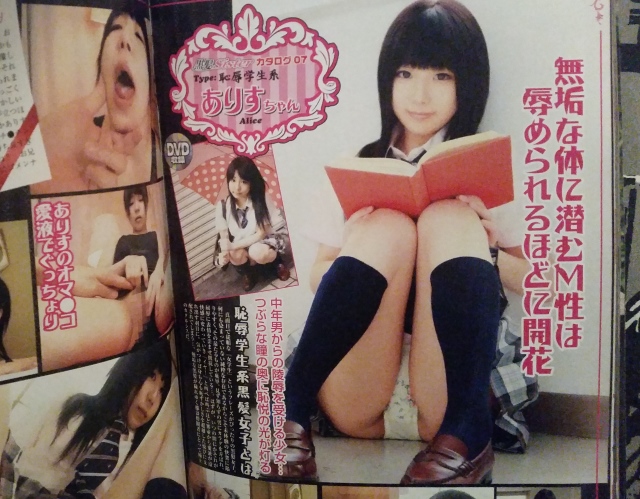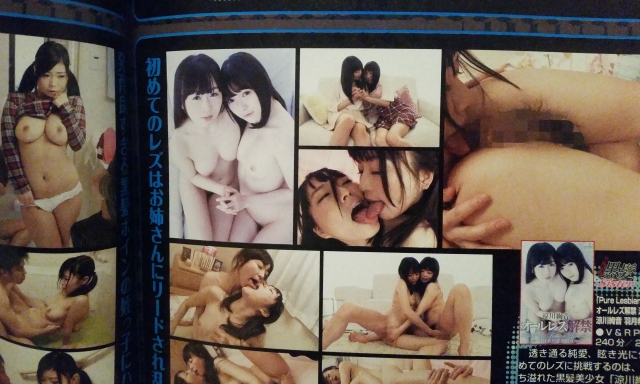 The whole magazine is pretty nice. I feel like it'd be good at absorbing liquid.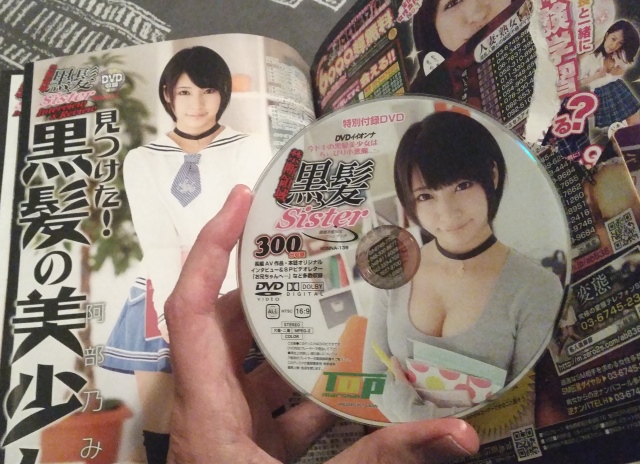 As always, the magazine includes a DVD. This disc is region free and contains five hours worth of porn on it.
Let's have a look!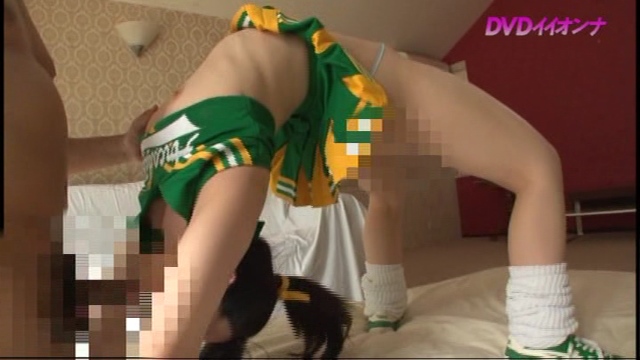 Oh okay.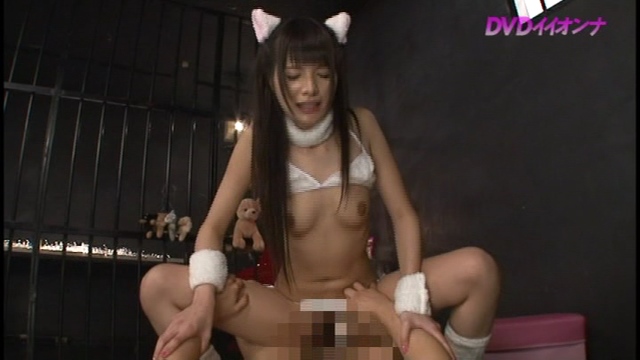 The DVD is heavily censored even for Japanese porn, but there's still some good shit on here. Like this scene where a catgirl is having sex in a prison with teddy bears all over the place.
It's a situation you can really relate to.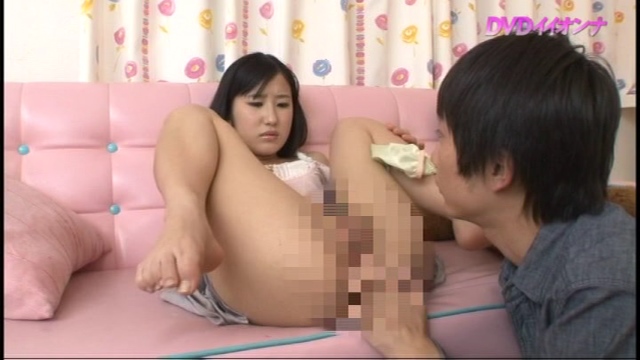 This one was my favourite though. Some cautious Shinji -ass dude is wobblin' his finger around and the poor girl's clearly bored as hell, but the camera KEEPS ZOOMING IN on that mess of pixels.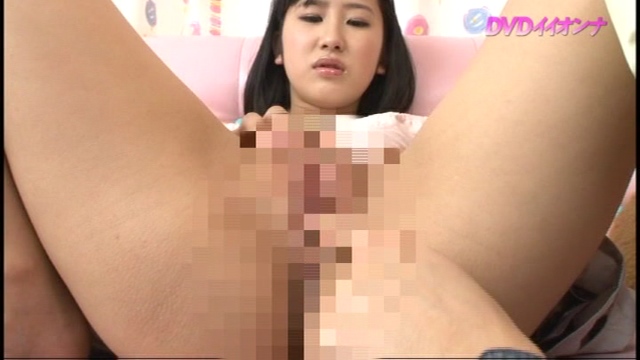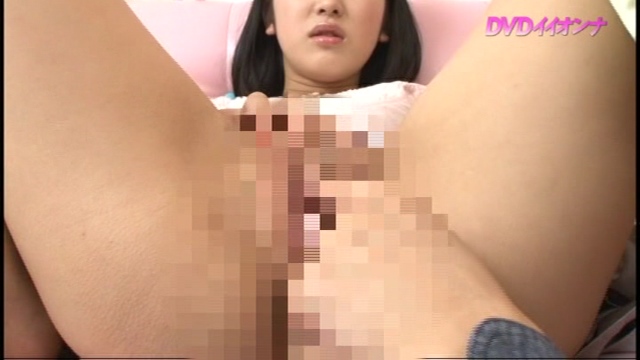 THIS SCENE DRAGS ON FOR SO FUCKING LONG.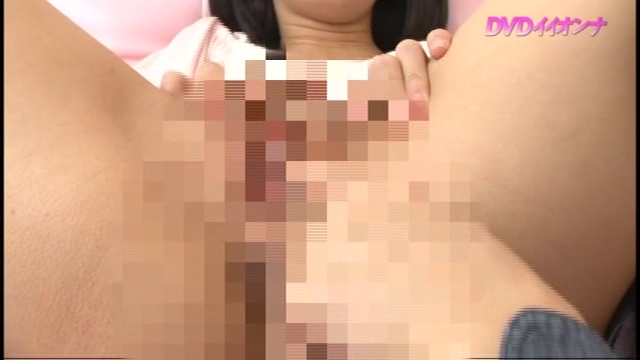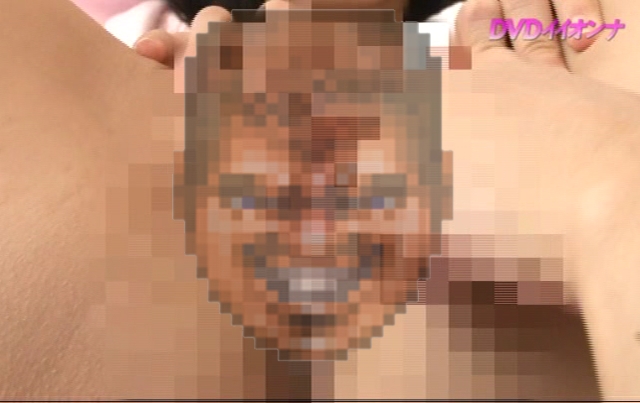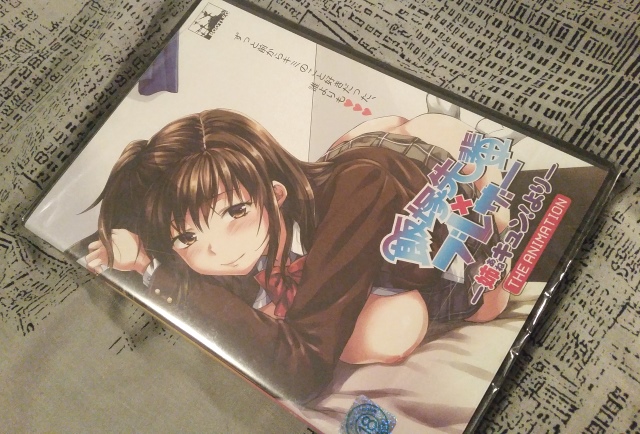 Finally, there's a copy of Iizuka Senpai x Blazer Animation. This DVD is locked to region 2, so you might be a bit screwed unless you have access to a region free player. It uh, I mean… the animation itself is impressive for hentai, but the whole thing goes for 13 minutes.
That's barely enough time to plop the vibrators into Buru Ana!
Still, the June edition of J-List's Adult Box is solid. Good onahole, lube and magazine selection (which seem to be the core combination of goods) at a more-decent-than-before price. Plus the cat has a new play toy.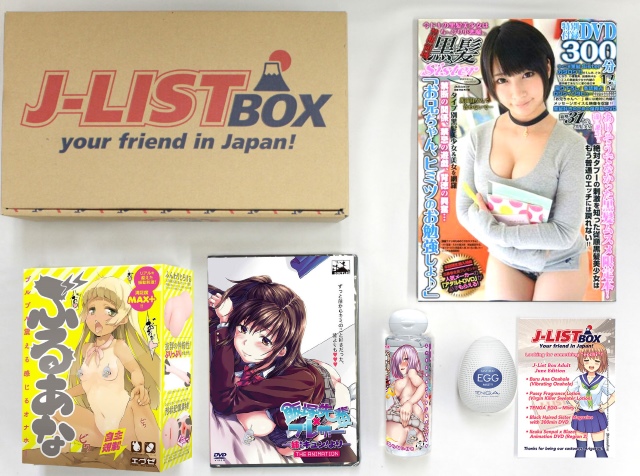 Thanks again to the team at J-List for sending these over. Always fun to check out~
And remember, if you're ever interested in buying an Adult Box (or well, anything on J-List really), you can use the coupon code MOE-Q30-JP6VAK to save 5%. Also! You can stack that coupon code with JLIMONKEY which will score you 250 bonus J-List points.