Header image: Tobisawa
– This product was provided by J-List for masturbation review purposes
– All J-List links used within are affiliate links
I am forever thankful for the J-List boxes confirming that next month will actually be a thing. They're like little time machines sent back a mere week or two, filled with the tit-treasures of tomorrow.
Let's take a look at what July's J-List Adult Box has in store.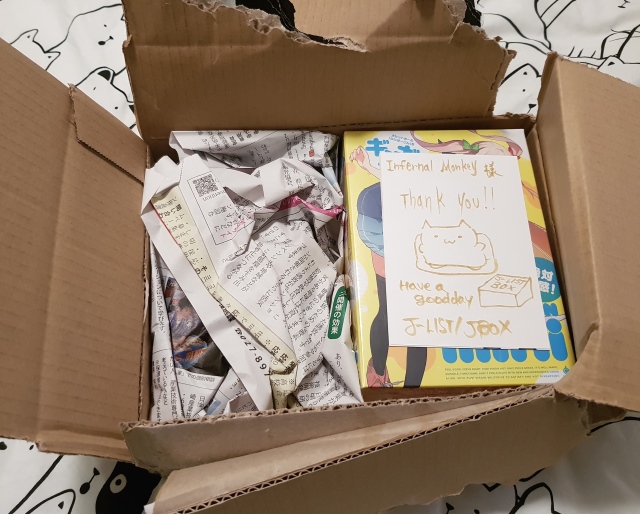 Lots of packing tape, evidently! RIP AND TEAR.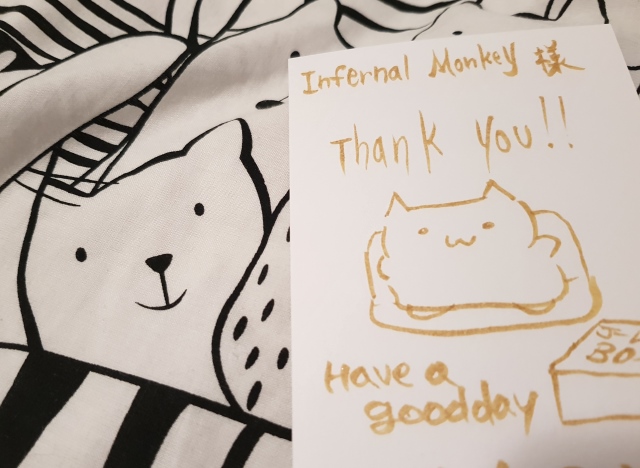 Aaaaah, they kinda match! *ΦωΦ)ノ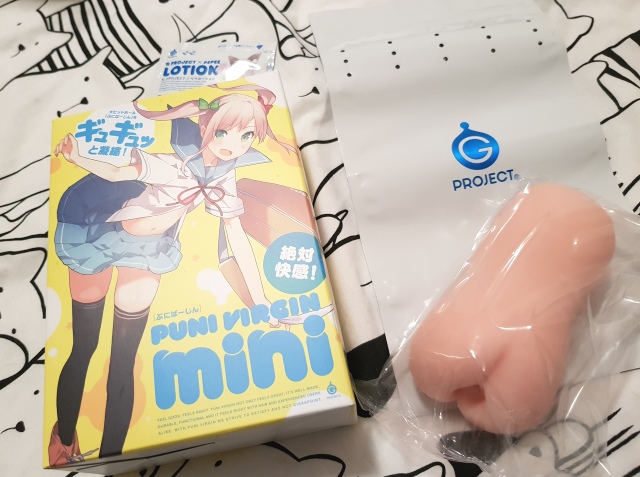 Starting off with the most penis-friendly inclusion – although I suppose you could have sex with some scrunched up newspaper in the box, whatever goes – the onahole. This month you get a Puni Virgin Mini from G Project.
This one's been around for a while now as G Project's kinda entry-level product, and it remains a really solid pick. You can find it for about $20 at most retailers. Even comes with a storage bag.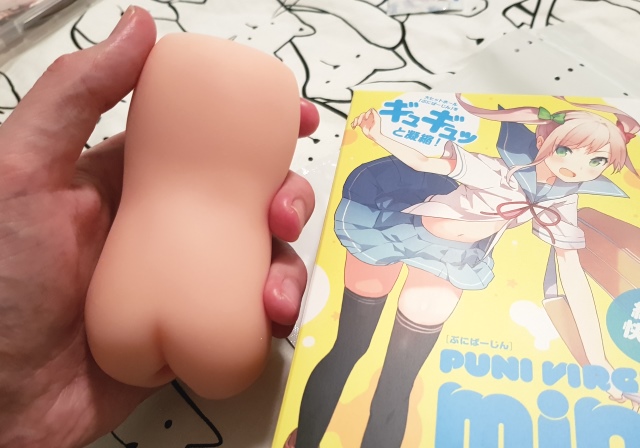 However they're not kidding about the 'Mini' part – this thing is pretty bloody small, but it packs a massive punch.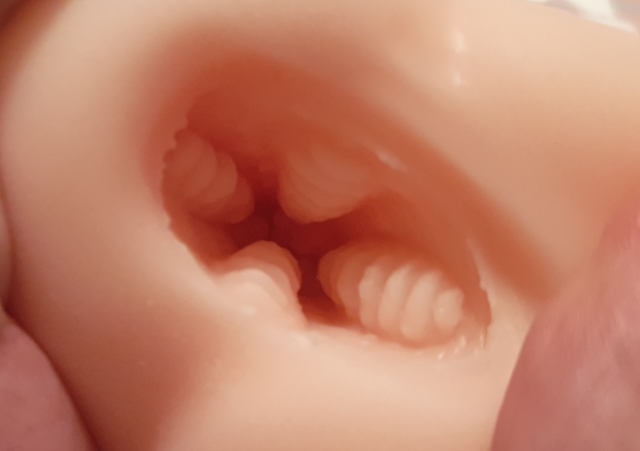 Puni Virgin Mini will crush your head with heavy stimulation, and it can take quite a few thrusts before the walls ease up enough to let you pull it down further.
Bit like trying to fuck a cement mixer that hasn't been revolving for a while, so it's just starting to set and everyone at the construction site is yelling at you to put your pants back on while you're just cracking jokes about how your dick is already wearing a hard hat.
Just don't expect to be cramming everything inside there. Also manages to drink up lube like crazy. Where does it even go? A mystery.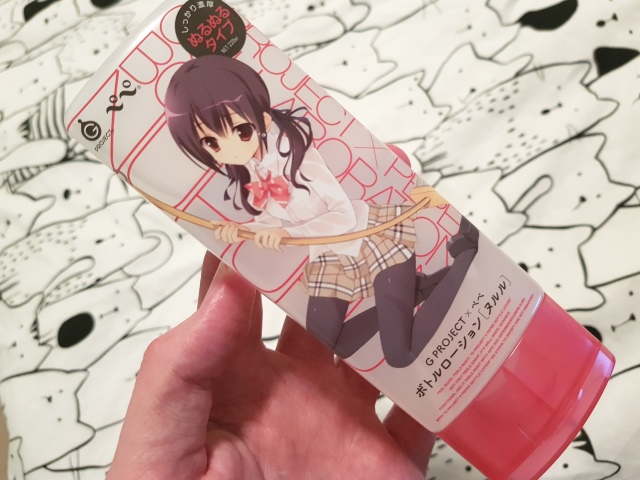 Good thing the July box includes a huge bottle of lube then. Cute girl on the packaging. Cute broom too?
This is the NURURU, a joint development by G Project and PePee. Always nice to see rival companies come together to cum together. It's super thick stuff which I'm personally not a huge fan of, but eh. It works. A bottle of this should last ages.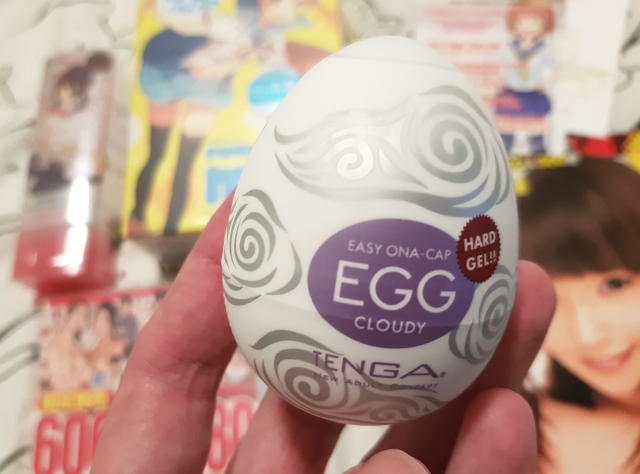 This month's Tenga Egg. I like my disposable onaholes like my weather… cloudy? Imagine if it rained hard gel. How good would that be? It'd probably be a monumental catastrophe.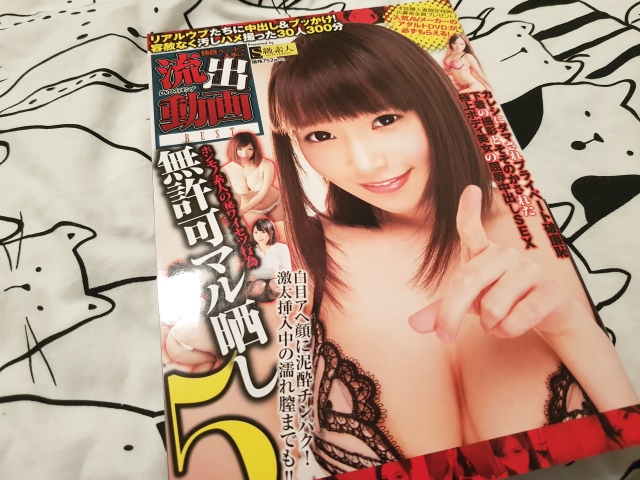 Here's an issue of 'Super Amateurs'. Much better than Amateurs 64 I'd imagine.
Like all these porn mags, it includes a DVD with a ridiculous five hours (!) of footage. Sadly I couldn't get the disc to work at all. My laptop just kept making uncomfortable clicking noises trying to read it.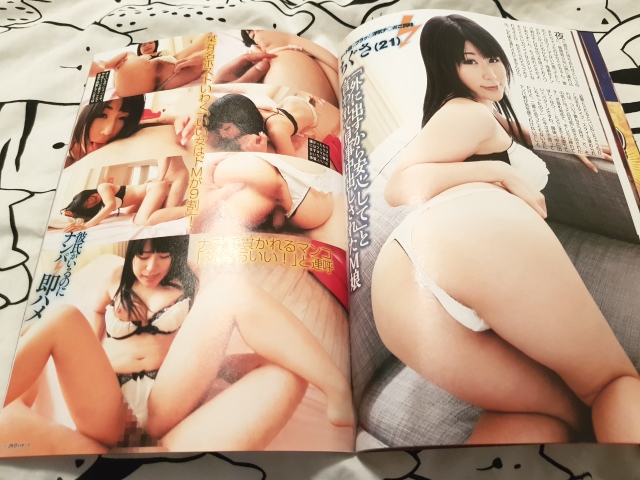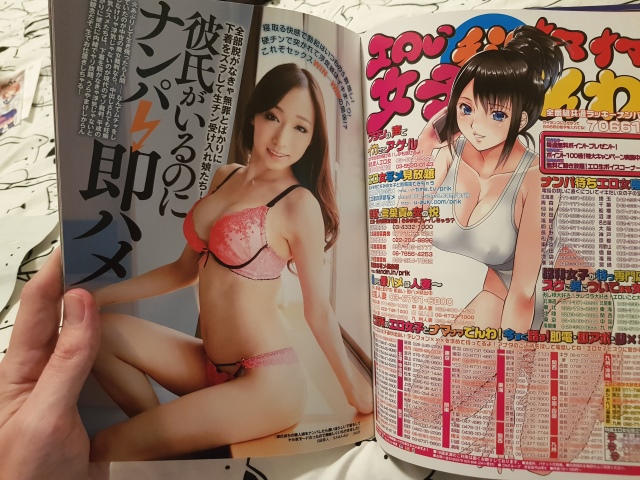 There's some decent stuff in here, but the magazine has a weird obsession with extreme close-ups. The end result is about what you'd expect – pixels ahoy.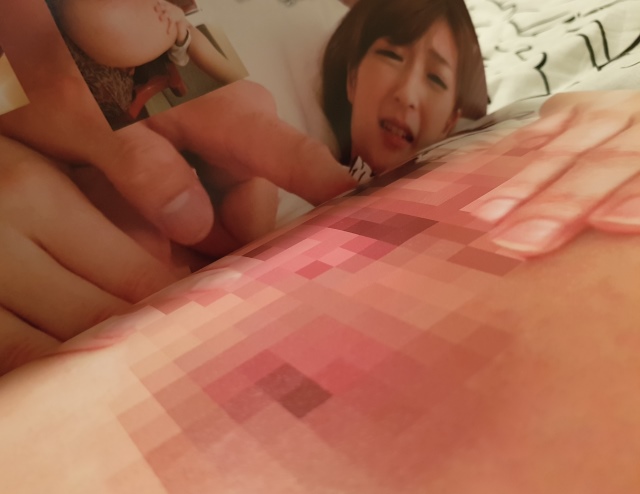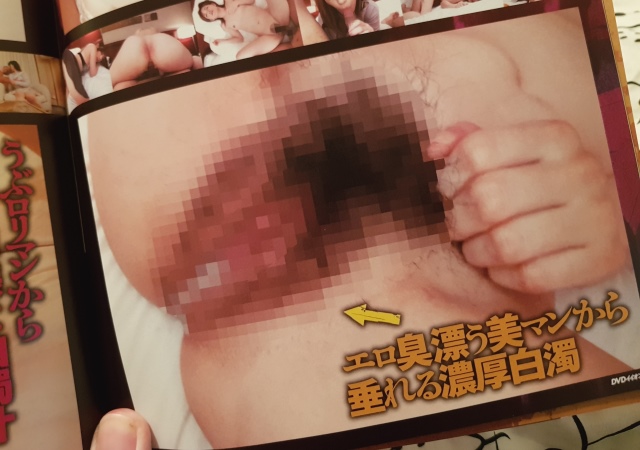 Fuck me dead. That's a bigger forest than the one that was chopped down to print all these magazines.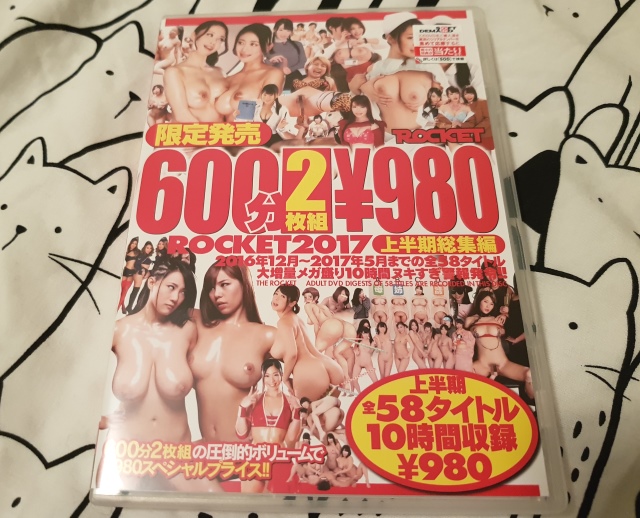 And finally, a copy of Rocket 2017 First Half of the Year on DVD (region free). This is a two-disc set featuring scenes from FIFTY EIGHT different titles over the past six months. There's a massive eight hours of madness here.
I knew this was going to be something special purely by the oily tits on the cover, and wow. The sheer variety on the first disc alone is hilarious. I haven't even skimmed through the second one yet.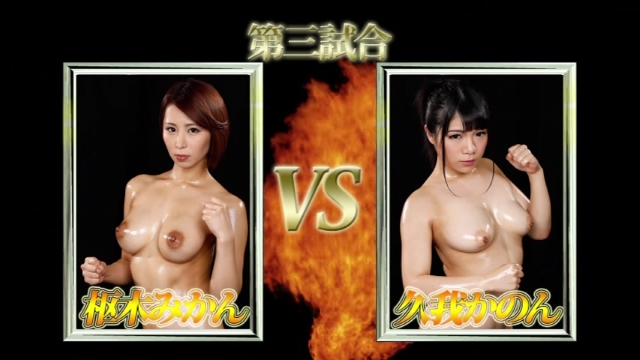 This is the very first scene, straight into a VS screen like some dodgy unlicensed ROM hack.
Ah, this is good.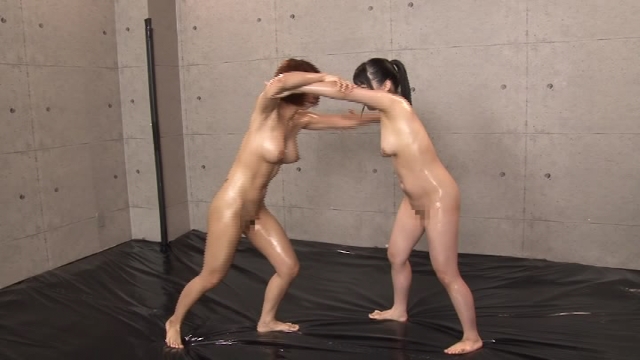 Oh no.
This goes on for like ten minutes.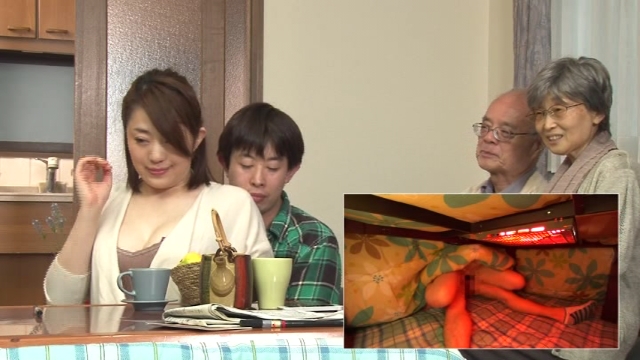 How about a scene where a mum and son are quietly fucking under a kotatsu while the grandparents are too busy watching TV to notice? Of cooouuurse that's a thing. It's amazing.
I'll just leave you with some other random screens I grabbed.
YEP.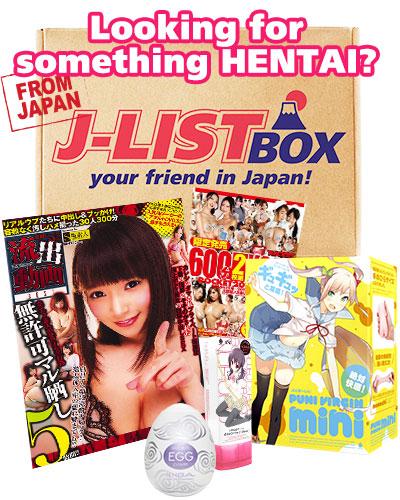 If you're interested in grabbing this J-List Adult Box, you can currently pre-order it here. Chuck in that coupon code MOE-Q30-JP6VAK to save 5%. Also, whoa hey, stack it with JLIMONKEY which will score you 250 bonus J-List points.