I felt like adding 'onahole' to the end of that headline was rather crucial, but yes. Toy's Heart accidentally sent over another Cum Maid Uterus Sex (which I'd already reviewed before), and now everyone wins!
Or rather… one person will win!

– The prize –
1 x Brand new Toy's Heart Cum Maid Uterus Sex onahole
1 x Brand new bottle of Pepee Onasshi Pepeona lube (150ml)
I'll also chuck in an issue of the Onho-Now manga and probably some other bits and pieces. The manga is really fun stuff. Basically a bunch of artists get together and draw adverts for real onaholes, along with making up concepts for entirely new ones. Don't tell anyone, but you can look at it on the internet.
And that got me thinking about the perfect competition idea.
– How to enter –
Wow! Wow wow wow.
I want you to draw a Waluigi themed onahole. That'd be the absolute best thing. Yeah. This beautiful bastard: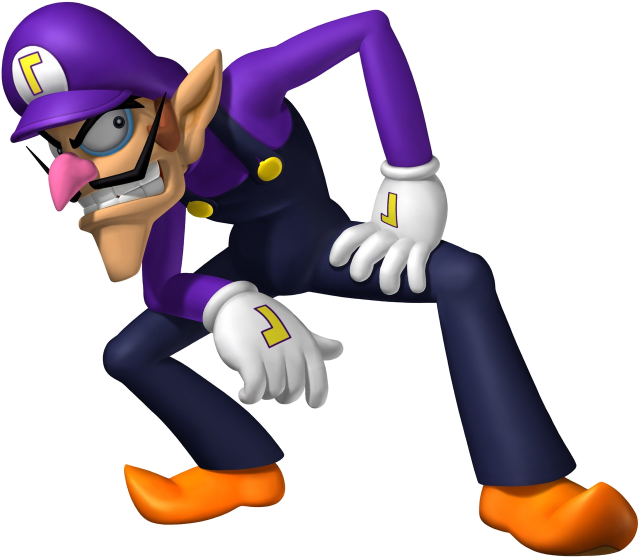 Can't draw? Don't worry, it's Waluigi! Let those creative juices flow. Or some kind of juices. Please send your entries to infernalmonkey@gmail.com with 'Waluigi' in the subject line.
You can enter as many times as you want. I'd love to display all the entries in a blog post once the competition ends, so be sure to include a name you'd be comfortable with on here, thanks! First name, screen name – whatever.
– Other important details –
– The competition starts right now and ends by July 17. Winner will be notified by email shortly after.
– Competition is open to everyone worldwide.
– If you're concerned about customs (or perhaps nosy parents, roommates, etc.) I can remove the onahole packaging upon request, no problem.
If you've got any questions, just chuck me an email or leave a comment below. Have a fun! Good the luck!