Product: My Classmate
Manufacturer: Toy's Heart
Retailers: NLS / Kanojo / Queen Cat / J-List
Artwork: PeaCh
"Alright class, we have a new student joining us today. Go on, introduce yourself"
*Onahole lays motionless on the floor*
"Don't be shy now"
*Silence*
"Alright, we can do this later if you want, just go to your desk"
*Piece of chalk falls from blackboard, bounces off onahole and hits the teacher*
"Well congratulations, you're already off to the principal's office! Get out of my classroom"
*Onahole continues to do nothing*
Gosh, My Classmate sure is a rebel. An adorable little rubber rebel. Before we go any further, can I just… share my appreciation for what Toy's Heart did with the barcode?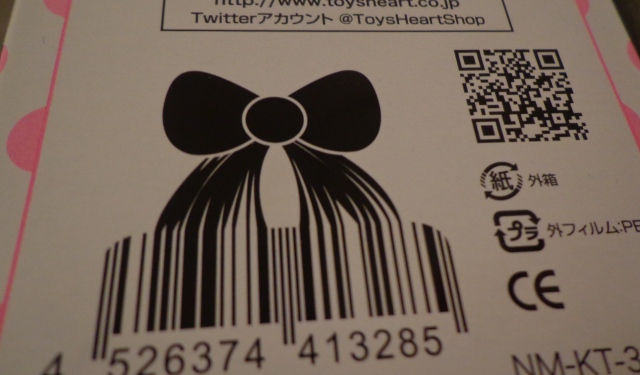 That is the cutest attention to detail.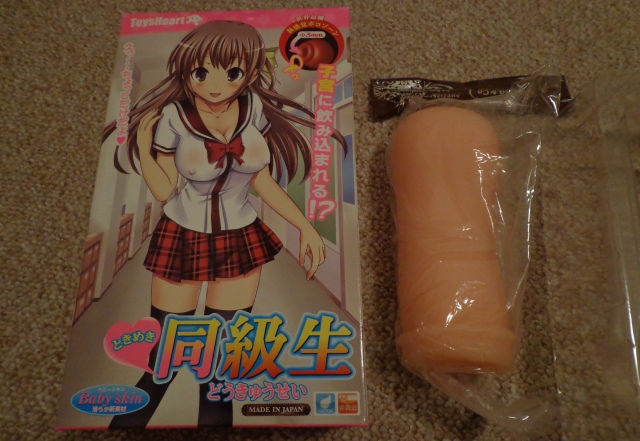 So alrighty! Here's My Classmate, kindly provided by Toy's Heart for review/masturbation purposes (full disclosure #notyourhole). It comes with another packet of Vanessa & Co. Shape Up Lotion, but sadly no matching crystal monocle.
Also that background perspective on the cover makes the girl look absolutely gigantic! Speaking of which, when you go to open the box…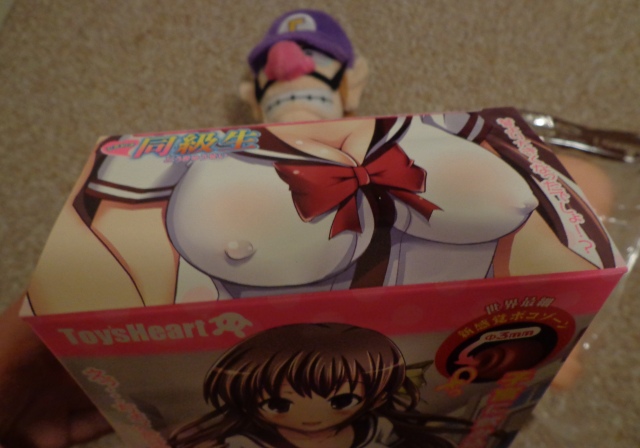 ( ͡° ͜ʖ ͡°)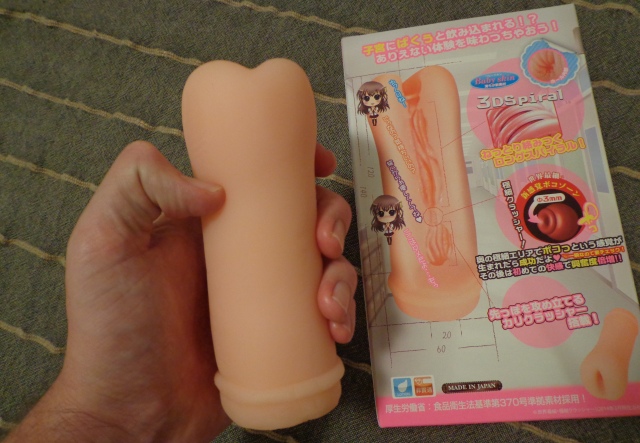 While I've previously used Toy's Heart holes made from Soft Skin and Safe Skin, this one features 'Baby Skin' material. So much skin, such little recycled baby. Personally I'm hanging out for the Sunburn Skin variety, which self-heats.
Living up to that name, it's an incredibly smooth texture, yet firm enough so you won't lose grip or anything. Magic. There's a bit of an oily smell to it at first, but this shouldn't be too noticeable unless you've put the onahole on your face as a novelty nose enhancement.
Also maybe I should start holding these things up the 'right' way for photos, eh? Oh well, I flipped around the promo shot below at least!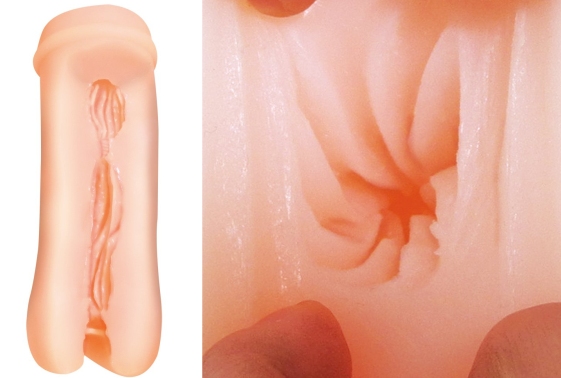 My Classmate might not look like much on the outside, but the inside's a fleshy Super-FX chip vortex of visuals. They've gone with a spiral design for the tunnel; one that twists together until it 'meets' just after the halfway point. You want a tight onahole? At a peak of just 3mm, this is fucking it.
The entrance itself is pretty narrow, but accommodating like any good (love) hotel. While it stretches out easy enough, there was still an immediate strangling sensation around my shaft. It doesn't feature any notches or random bumps – the vertically ribbed spiral does everything you need. As long as those needs are orgasm-related. There's a somewhat gentle, steady amount of feedback.
Suddenly, bam. Rejected. "This really is an accurate high school experience" I told myself, staring into the distance, humming Linkin Park. My Classmate's tightest point is pretty crazy. It'll push back hard. I had to thrust with some force to shove through it – upon which the soft, tangled sides dug into my head.
… Softly, seductively; the warm embrace of solo passion. Pre-order my upcoming romance novel 'Oi, Had A Wank Today' from leading book stores today!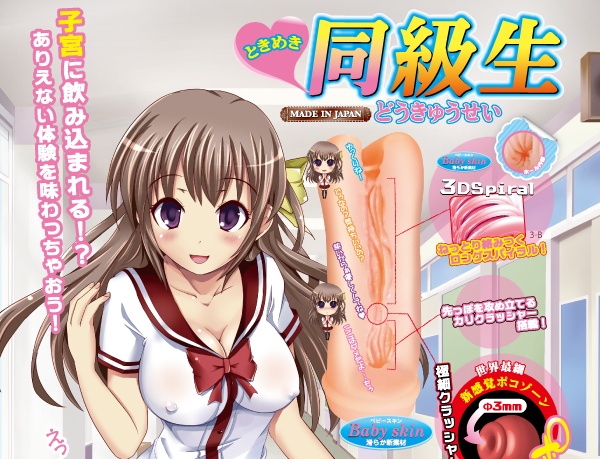 But yeah. Essentially, it almost feels like you're 'breaking' the toy every single time you work the end zone, except you're not. You're just masturbating yo. This is just how much of a squeeze the last part is, and it's great.
And as it is, you're kinda encouraged to be rough with the toy which is a good sign for potential durability. I'd recommend using a bit more lube than usual with this one, too. You don't wanna drown it, but showing up in ER to have a sex toy surgically removed might be a thing otherwise.
Overall I think My Classmate's a good example of a fairly simple design done well, which is always nice to see. For your penis.
Final score: A high school for onaholes has all the makings of a prime time anime series.