Product: Slut Announcer
Manufacturer: Toy's Heart
Measurements: length – 15.5cm, width – 7.2cm, weight – 320g
Retailers: Toy Demon* / NLS / Kanojo Toys* / Cool MST* / otonaJP
Artwork: 藤島製1号
– Retailers marked with * are affiliate links
Ahaha holy crap, what a name. The front cover looks innocent enough as far as onaholes go, but then nope, SLUT ANNOUNCER. I couldn't stop laughing when I first saw this. It's so crudely direct, yet somehow mysterious. Does she go around announcing sluts for the six o'clock news?
Actually, this toy is based on a manga by Pon Takahanada (search for Joshiana Demo Iidesuka? on sad panda or whatever) which probably answers all sorts of questions about life itself. I think I'd rather these things remain a secret though, and just have a bit of a wank. With Slut Announcer.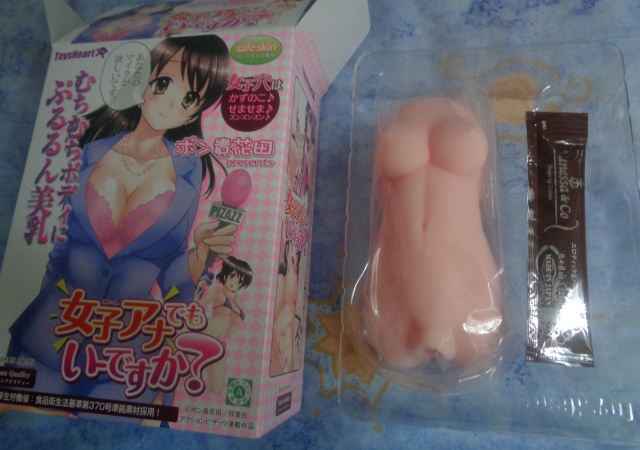 Toy's Heart have gone with a torso design here, which is really kind of rare for them. They usually just focus on crafting an intricate funhouse inside slabs of undefined pink. Also yes, my trademark bed backdrop canvas is not made. I am very professional at the photo taking!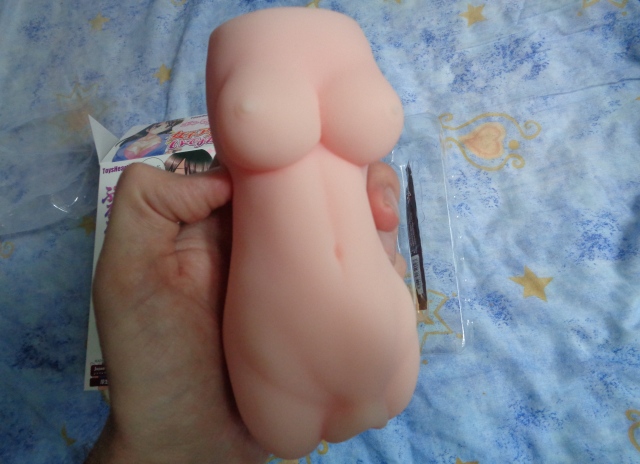 Now, you might be thinking "hey I dunno man, that just looks like every other onahole with tits out there" – but hang on. Flip the Slut Announcer over and you'll find that she's packing some serious trunk related junk.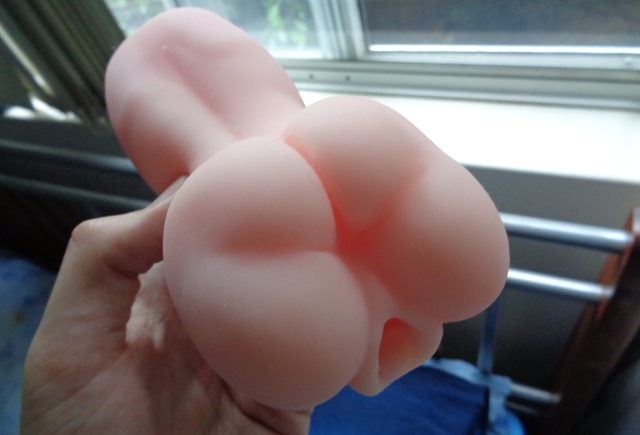 I mean, damn. I've never seen an onahole pay so much attention to sculpting an arse. If you've ever wanted to attempt doggy style with a handheld toy, this is probably your best bet. Wait, I need to whip out my carrot for this one.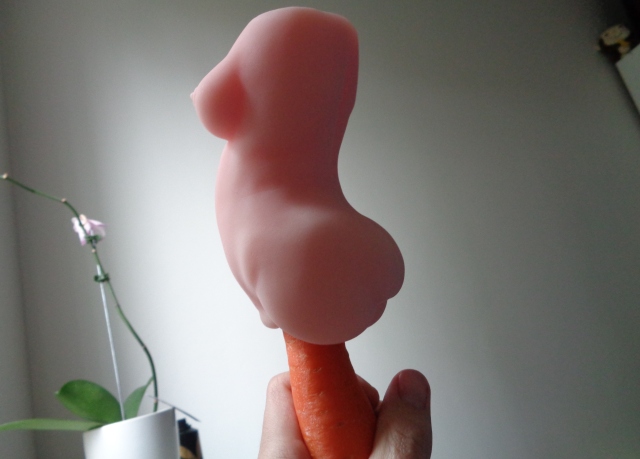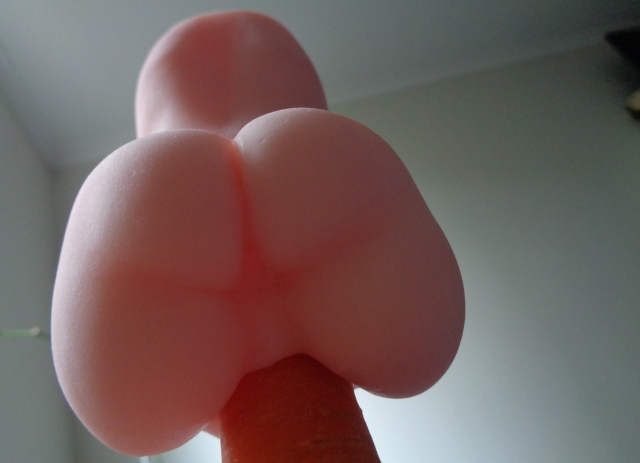 art.jpg
Over on NLS' retail listing they proclaim that "you don't need to prepare any porn!! Just enjoy seeing her body!" That's a lot of yelling, but yes, Slut Announcer is probably the coolest external design I've seen. Or more importantly, it's the way this onahole bounces on your dick. The fluffy soft skin material Toy's Heart use really works here.
That said, I can't imagine ever masturbating to just an onahole. I'd need some sexy music to go with it at least.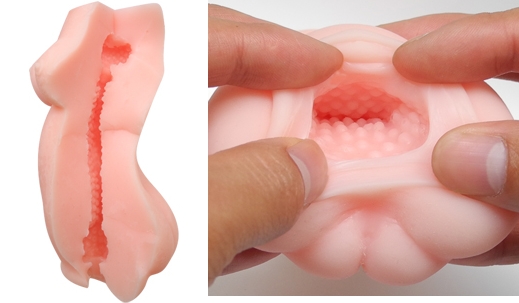 Fitting in with the livin' large theme, Slut Announcer has a massive opening compared to most toys. Ha, what an announcer. So much so I still found myself bracing for impact upon entry after multiple times, only to realise 'oh right, I'm in'. It's kind of weird – probably like slipping it into a ghost.
But then whoa shit yo, the ghost gets all angry. This onahole is heavily littered with chunky bumps running down the tunnel. They're even thicker at both the start and finish, but yeah, Slut Announcer sticks with that one idea. With the choice of watching a bulging abdomen, rubber butt cheeks wobble – or maybe a profile view for the best of both worlds – there's a fairly predictable but pleasant amount of feedback from the toy.
I've found it's a bit of a slow burner, in that wanking sessions tend to last longer than usual with Slut Announcer in charge. There's certainly no lack of sensation (especially once you're all-in and you've got raised blobs massaging your head along with the base of your shaft) but there's also nothing particularly aggressive or surprising. It's just a fairly even spread, and that's okay!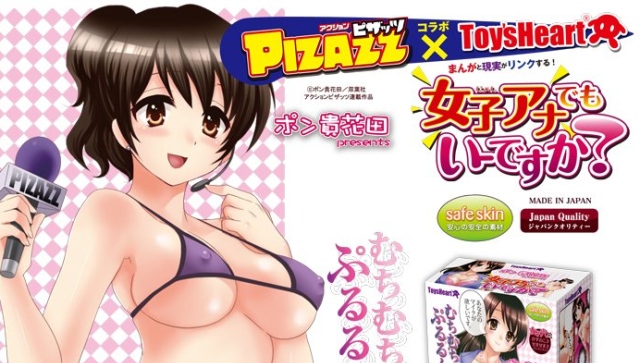 … Unless you're in a hurry, in which case I could maybe recommend using less lube for nightmare mode. Due to the extended play nature of Slut Announcer, it can dry out in there pretty bad, turning those larger nubs into a solid death grip. Usually I'd just pull out to reapply some more slip 'n' slide, but nah. Just kept going, and came within seconds.
I… I think it was my penis actually bursting into tears. Either way, good stuff.
This product was provided by Toy's Heart for masturbation review purposes.