Product: Campus Life: Tidy Type
Manufacturer: Toy's Heart
Measurements: length – 16.5cm, weight – 284g
Retailers: J-List* / NLS / Toy Demon* / otonaJP / Motsu Toys / Love Merci
Artwork: Koutamii

– This product was provided by Toy's Heart for masturbation review purposes
– Retailers marked with * are affiliate links
You know, at first I honestly didn't understand why they'd gone with 'Tidy Type'. It just seemed like such an odd trait for an onahole character… attending college or whatever. "Pwoar, organise those textbooks! Neatly stack that paperwork! God fuck yes, clear that can of drink off your desk and put it in the correct bin for recycling! All this tidiness is making me hard as Battletoads".
But then I had a bit of a wank, and suddenly it all made sense. Everything. Life itself. Forgot aaaall about where I was going with that opening paragraph.
Coming from the review of Athlete Type, the difference between these two Campus Life products is surprisingly huge. Especially considering they basically look the same on the outside. Does that class as rubber racism? I hope not. Some of my best friends are onaholes, honest.
I keep them under my bed.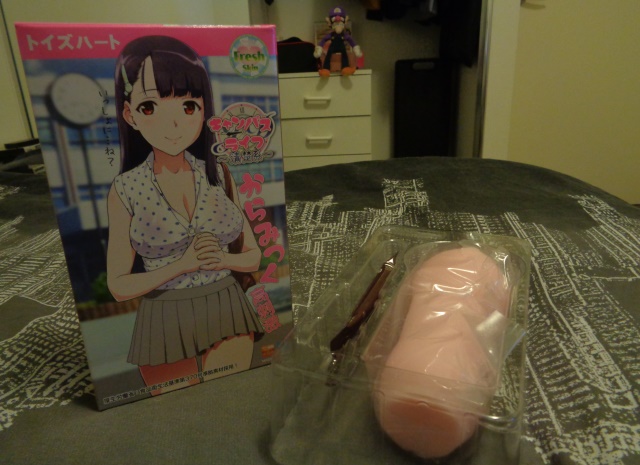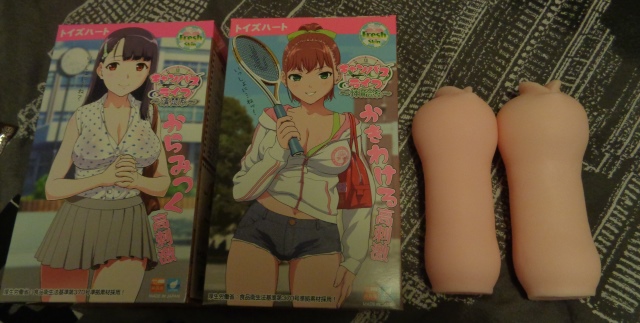 Bit of a shithouse comparison photo, but both onaholes are the exact same length. Tidy Type weighs in at a whopping two grams less though. Probably the healthier option.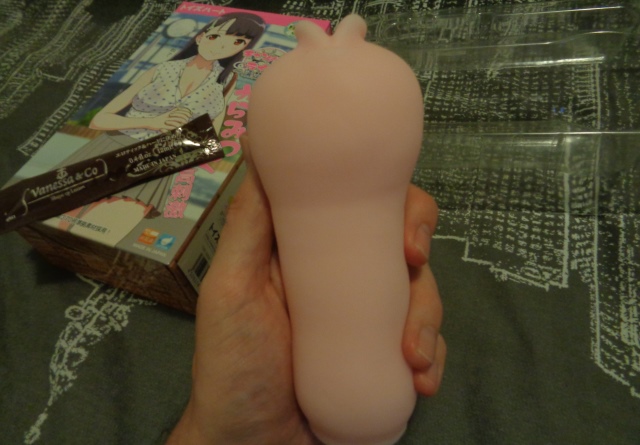 But yeah, feels great to hold. No surprises here. The Toy's Heart Fresh Skin material also promises 'few smells' (that's really a selling point on the box) and it continues to deliver. In fact I'd go as far to say there are no smells. Gotta provide your own.
Heading inside, Campus Life: Tidy Type is a much smoother experience. Neater even – because that ties in with the product name. Sure. By comparison, Athlete Type was as if someone had just tossed a bunch of pineapples into a huge pile of sweaty socks, then tried to flush it down the toilet to avoid doing the laundry and eating their daily pineapple quota of seven pineapples. But oops, the congealed fabric-fruit mound got wedged halfway down the pipes and now the only way to clear it is by poking right in there with a dick. Fun and different for sure, yet takes a lot of force.
"Are you sure this is the best way to clear a blocked drai-"
"I AM THE PLUMBER"
That's a very real situation and an important life lesson. Make sure to hide your unwanted pineapples in an appropriate location.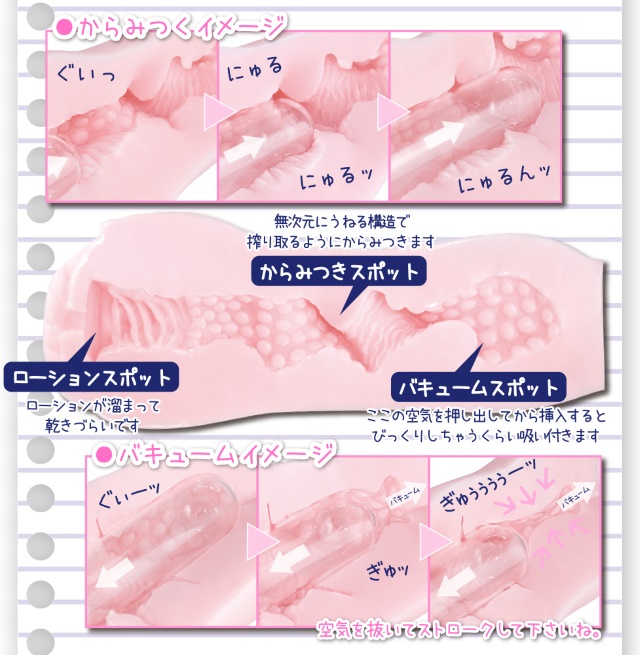 The opening is borderline clumsy in how small it is – but combined with heavy ribbing – this results in a hugely satisfying level of feedback the moment you get inside. They'll drag and scrape over your head before leading into a cluster of large bumps. These seem to be a touch rougher than usual, almost like sandpaper or something, but without the blood. They're just gritty enough, and so fucking good.
Just like its sportier companion, Tidy Type is an extremely narrow design, so that suffocating tightness magnifies every single chunk inside. Again though, this also means the onahole's entrance will likely get torn. It just can't handle air getting trapped inside too well.
Purely a cosmetic thing on my end as it's merely ripped the faux-flaps, but if you're a big guy then I dunno. You might end up doing too much damage here.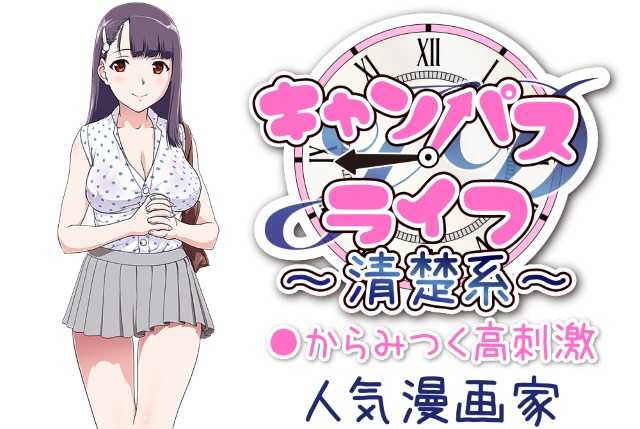 tidythighs.jpg
Hitting the halfway mark, Campus Life: Tidy Type starts dipping like a fuckin' roller coaster, creating a massive choke point to push through. The more you thrust, the longer it'll stay open from the shock – but give it a few seconds and everything starts sealing shut again in a sponge-like fashion. It's pretty fun. Pretty fun for your dick.
There are some larger bumps waiting right at the end in a rather large suction chamber. And man, this thing seriously hangs on for dear life. It's the complete opposite of Athlete Type which felt like trying to fuck a tidal wave. Also nowhere near as loud, which for me personally is a huge plus. It's all well and good to have flatmates who are okay living with someone who blogs about masturbation, but there's nothing more awkward than knowing they can probably hear you assaulting a sloppy chunk of rubber at like two in the morning.
… Those spooky hours of the morning when you can literally hear the people in the apartment upstairs taking a painful shit.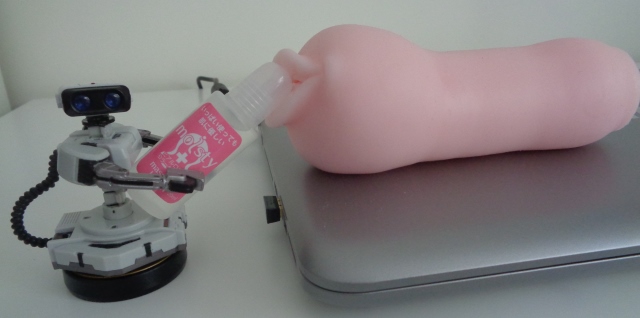 Campus Life: Tidy Type! Really, it's good. Nothing mind-blowing, but also hard to find anything to whinge about. Nice overall sensation (especially at the start), reasonably priced and easy to clean. Just, yeah. If you've got a huge-ass penis then maybe steer clear, because that'll be a sure-fire way to make a real mess of Tidy Type.
Basically between the two, Athlete Type is the way to go if you're after something aggressive and loud with a fair bit of variation. Tidy Type offers more a …. I dunno, traditional (?) onahole wank with nice suction. Also works a touch better if you just want to focus on the tip. Either way they're both tight as all fuck.