After an incredibly successful debut last year, Japan Adult Expo (JAE) was forced to find a bigger venue for 2015. One which could easily accommodate that dangerously high level of saliva and pre-cum staining every possible surface within.
So this year the event took place at 'Toyosu Pit' in East Tokyo – which only just opened up last October I believe – and until now had been home to moaning purely of the singing variety. Concerts, you know? Ugh, shit. Opening paragraphs are tough.
Even though they decided to make it a weekday thing this time (it went on last Tuesday and Wednesday which is kind of odd), people still lined up for hours in advance. Many, many hours. Apparently some folks were there from as early as six in the morning. Doors didn't open until 11 am.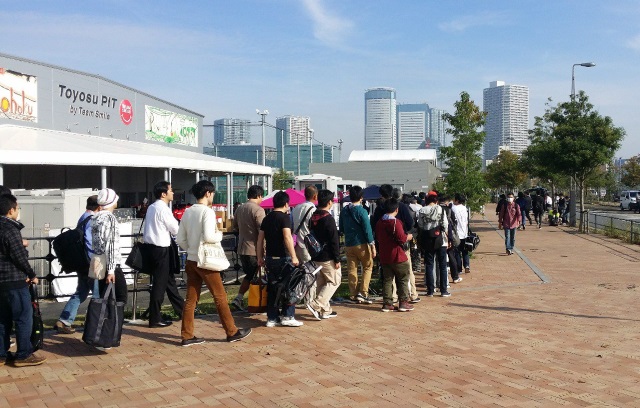 Maybe to secure some exciting new merchandise before it all sold out? Like a fashionable 3,500 yen t-shirt that screams 'remember when I called in sick that day? I lied'.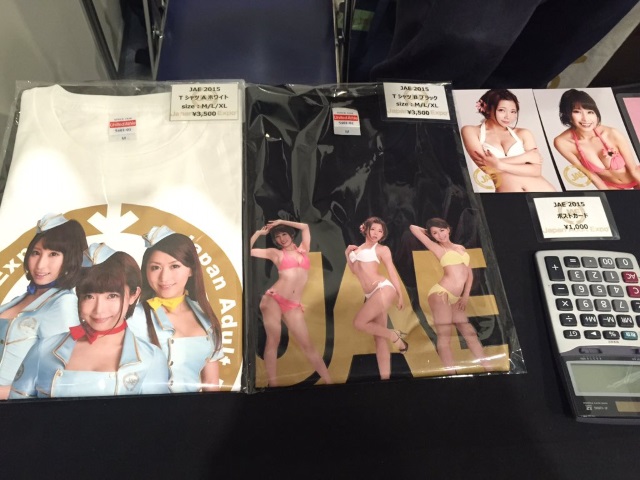 "How much for the calculator?"
Perhaps unsurprisingly, Japan Adult Expo 2015 focused almost entirely on the adult video (AV) side of things compared to last year. There were more stage shows happening around the clock, more sticky handshaking events and definitely more AV stars just present overall (about one hundred-and-fucking-sixty were listed on the official site, and that still didn't cover everyone).
The 'AV Open 2015' award ceremony also took place on the second day, in which the insanely competitive porn industry patted itself on the back for 'most artistic bukkake' or 'best lesbian milf extravaganza on a train'. The usual. Probably.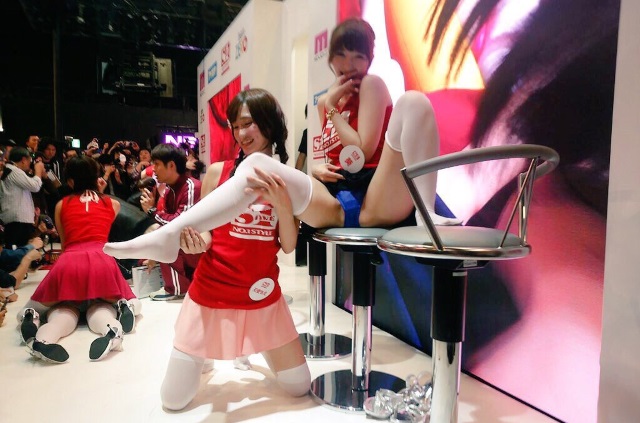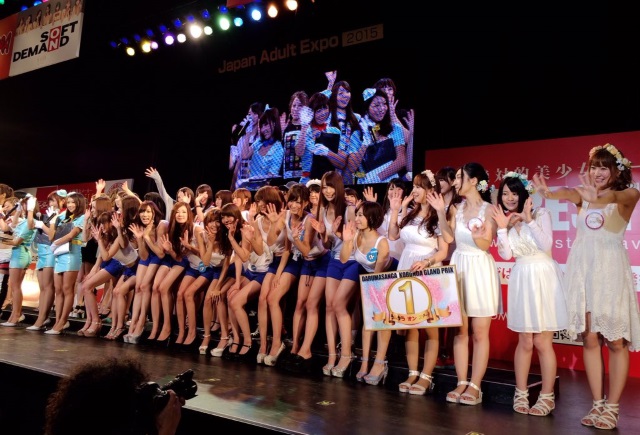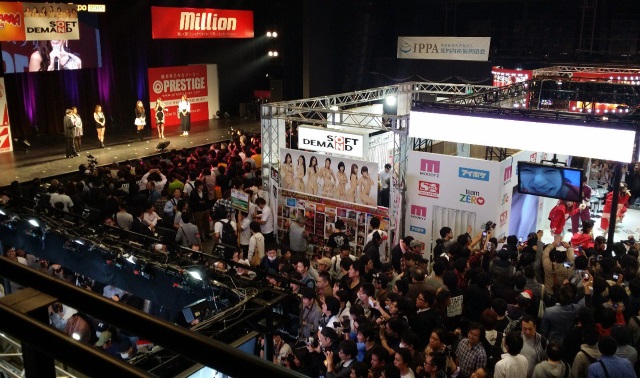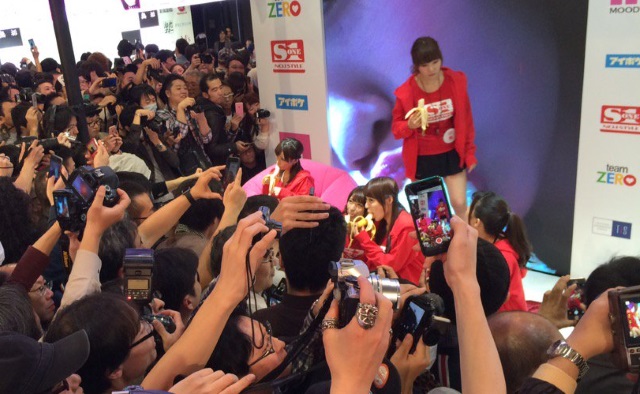 "Deepthroat these bananas? No we're just on our lunch break, sod off"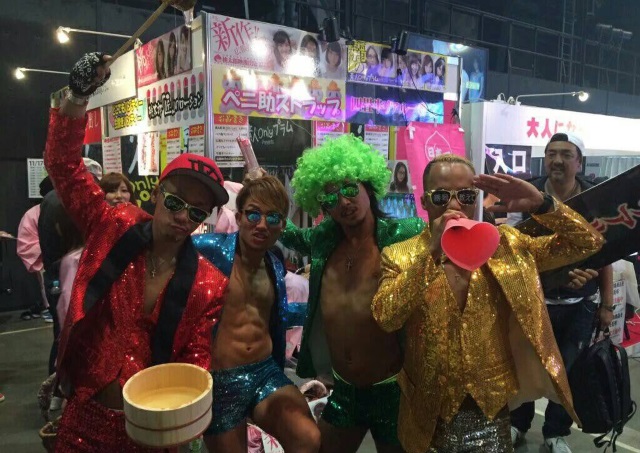 That's not to say there wasn't anything onahole-related at Japan Adult Expo 2015, however! Sex toy manufactures G Project, Toy's Heart and KMP were present, all showing off various goods.
Toy's Heart in particular announced a new premium product on the show floor (set to be fully unveiled next week) which they've teased as their 'biggest Safe Skin onahole ever'. Literally. It'll weigh over a kilo.
Plus their Campus Life products (Athlete Type and Tidy Type) which hit the market a few months back apparently shattered sales expectations. So much so, the company actually apologised for not being able to meet retail/dick demand. We'll no doubt see more onaholes in that series next year.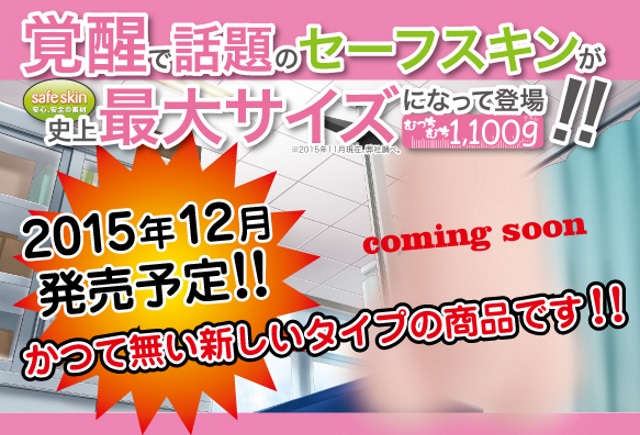 Hmm, I duuuunno. That background art looks a bit like a nurse's office or something. Could we possibly get Campus Life: Sick Type soon? Let's… let's hope not.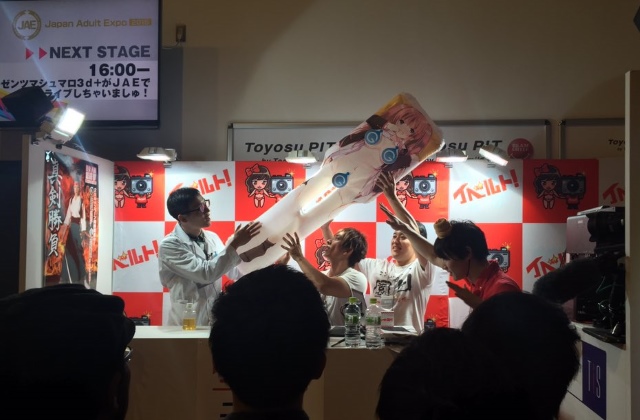 G Project showing off one of their new inflatable fuck dolls, due out next February.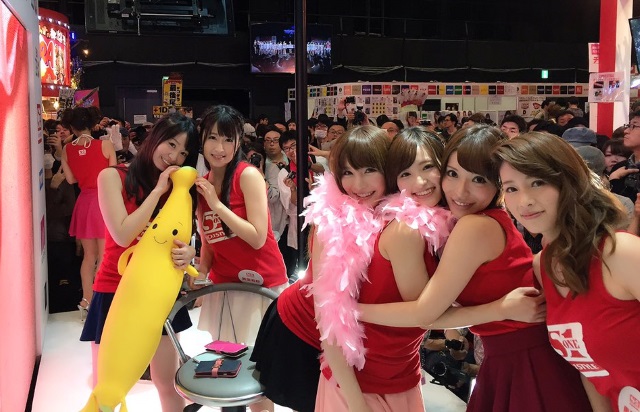 More bananas!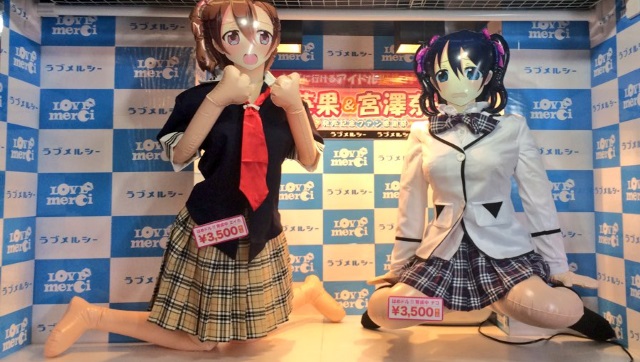 Ah.
Meanwhile adult retailer Lammtarra had a huge booth at the expo, partially decked out like you'd just stepped into an RPG item shop. To buy sex toys. Which is what you do in any good RPG.
From what I can gather, Lammtarra just recently did a deal with some mystery manufacturer to exclusively sell three fantasy themed onaholes. Also various 'potions', which are either energy drinks or lube. I'm not entirely sure. Maybe both.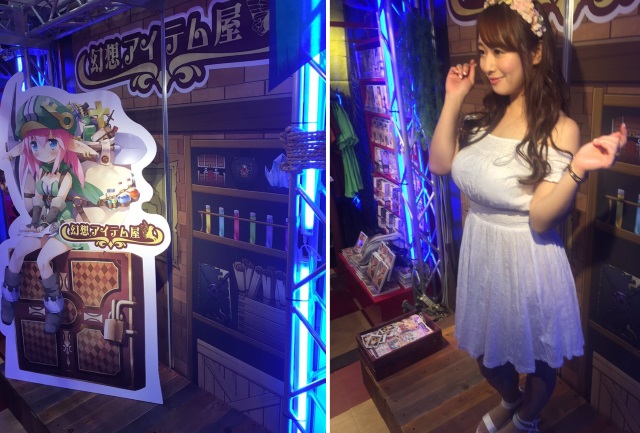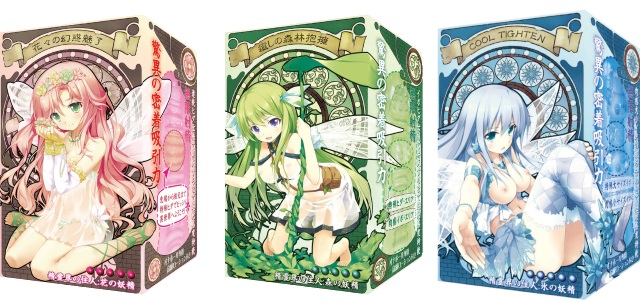 But forget that. Just over the other side of their booth was THE FUTURE. Lammtarra had a few virtual reality headsets to demo the tech's true purpose: porn.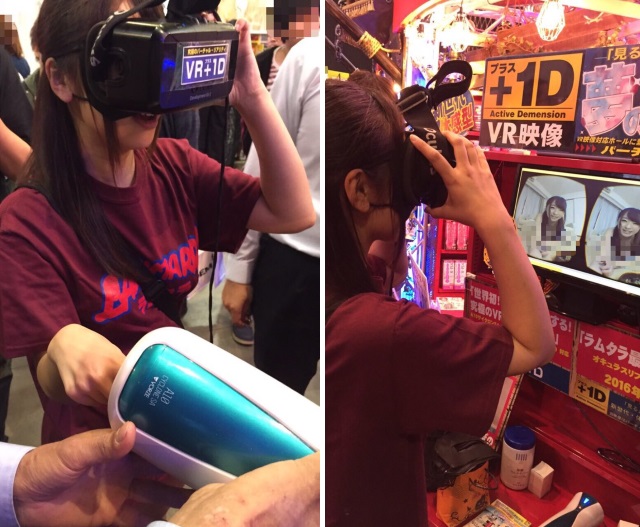 Sure, why not stick a finger in an onahole while you're watching.
And that's about it really! Like last year's second hand write-up, I pieced 99% of this together from photos on the official @JapanAdultExpo Twitter account. I'll leave you with some more though~
Hopefully Japan Adult Expo 2016 will have some banana merchandise.