Product: Tight Virgin
Manufacturer: Toy's Heart
Measurements: length – 15cm, weight – 325g
Retailers: otonaJP / NLS / J-List* / Kanojo Toys* / Toy Demon* / My Onahole / Motsu Toys
Header image: Ryouka
– This product was provided by Toy's Heart for masturbation review purposes
– Retailers marked with * are affiliate links
In a move potentially inspired by that Old El Paso advert where a family goes to the demented effort of constructing some wheel of food-fate thing to decide upon crunchy or soft tacos – only for a little girl to suggest they just have both before being hurled into a cactus – Toy's Heart have now taken this approach with an onahole. Without the lettuce.
Tight Virgin might sound fairly generic (should have gone with 'First Blood', featuring a kawaii Rambo-san eating machine guns on the box), but it's anything but. Toy's Heart have attempted something tricky here, filling the end chamber of a soft fluffy onahole with rock solid rubber. What's more, it's lurking past a mere 5mm passage within. They ramp up the difficulty real quick here.
So if your fetish is brick walls, then boy are you in luck!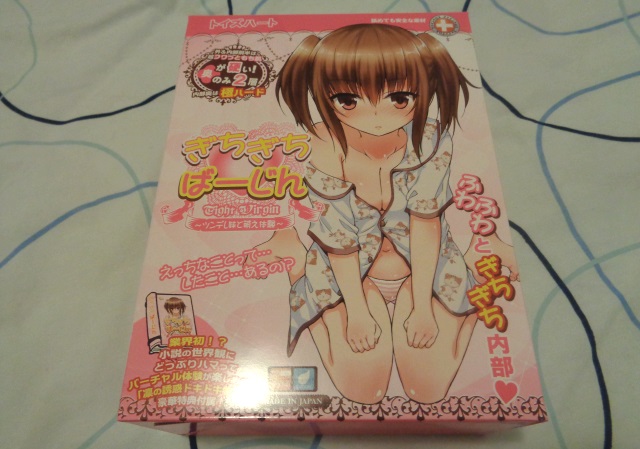 There's Tight Virgin, sittin' in her jammies, eternally disgruntled about the name her parents gave her.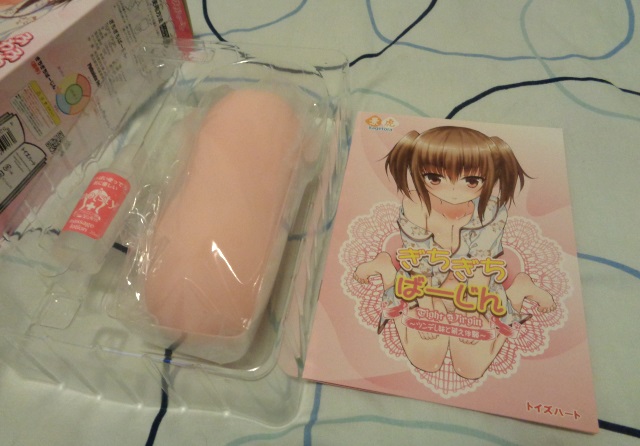 Oh,  a booklet! That's different.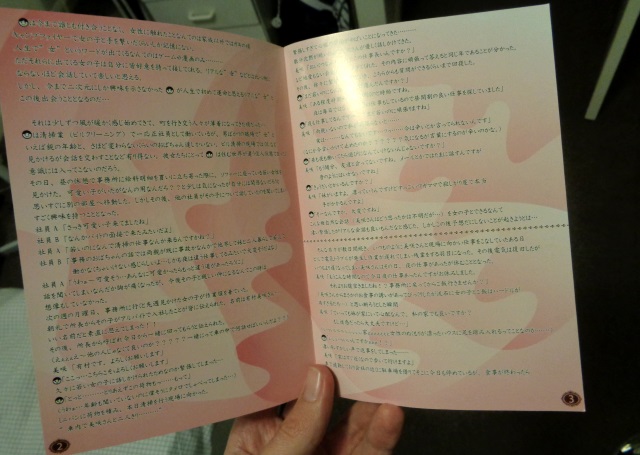 I figured it might have some nice artwork in it, but no… literally pages of text. I think it's supposed to be set out like a chat room, but maybe it's like a diary? Maybe a SEXY diary? Well, guess I'll make my own then.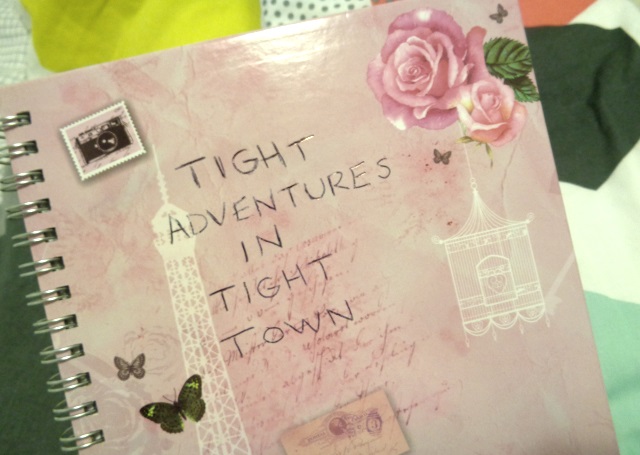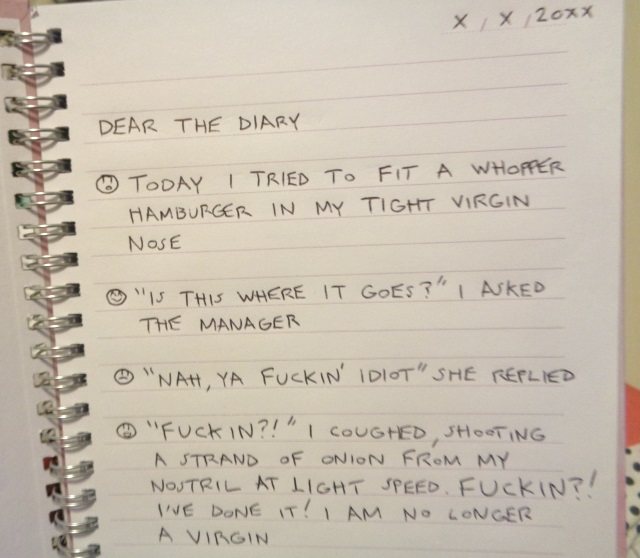 The end.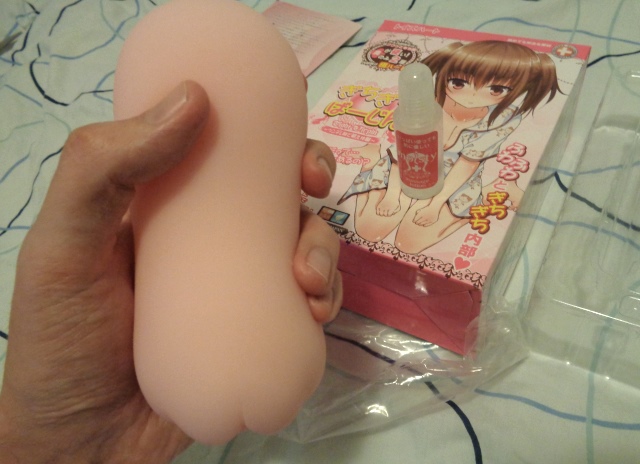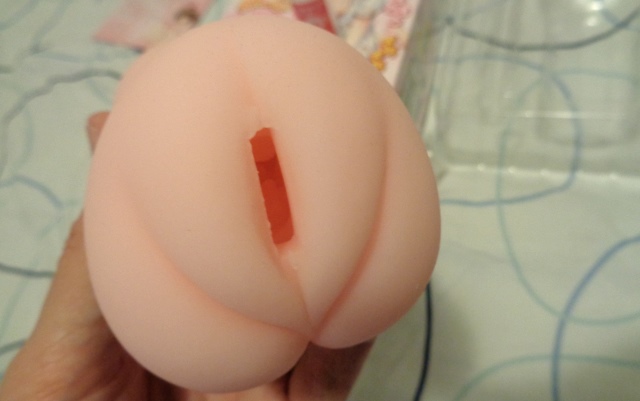 Missed opportunity to put a coin in that slot.
Tight Virgin uses a 'Fine Cross' material which is more flexible and bouncy than some of Toy's Heart's other stuff. Absolutely no oily residue or smell, which… I mean honestly, these guys have absolutely perfected shit at this point. When a company has nine different types of dick rubber under their belt you'd kinda expect quality.
However, they've always teased that the "texture elasticity and hardness is changeable" with Fine Cross material in particular, and it "could make more product variations than any other material". Could! I think this is the first time they've actually tested this out.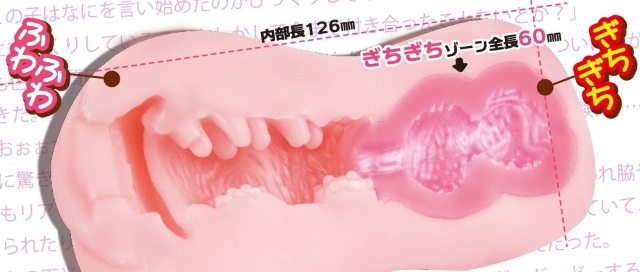 Yeah. The first half is soft, second half NOT SO MUCH.
My impressions for this onahole might (somehow) be more scattered than usual, as it needed a breaking in period. Like, I'd say maybe the first three wanks were plain awkward and underwhelming. I just wasn't feeling it because I literally couldn't push through the gap in the middle.
Turns out trying to direct a penis into a 5mm opening made of hard chunky rubber is no joke.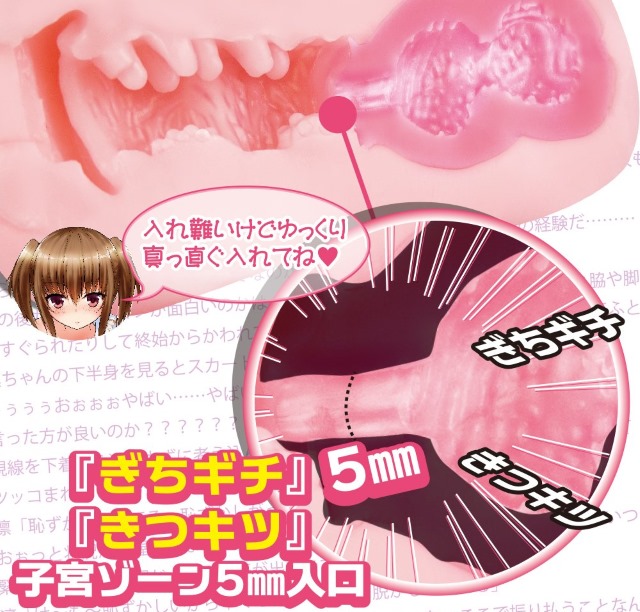 Over time though, it naturally began to stretch out enough allowing safe passage. And once Tight Virgin became slightly-not-so-tight and much less virgin, things started to click in a major way.
Okay! So with that, here we go. The initial opening is very soft and sloppy, and at first you likely won't get much feedback at all. The moment you poke more of your head in however, the onahole's insane suction effect takes over. The walls suddenly press down, rubbing a mix of textured bumps and pointy blobs across your dick. Such a detailed description.
Inching closer to Tight Virgin's hard rubber second half, you can really feel the air being forced in and out of that 5mm opening. INTO YOUR FUCKING URETHRA. It's such a bizarre sensation, as if your penis has just turned into a bicycle pump or something. Kinda tickles, kinda I dunno… pinches? The only thing left now is to ram your way all the way inside.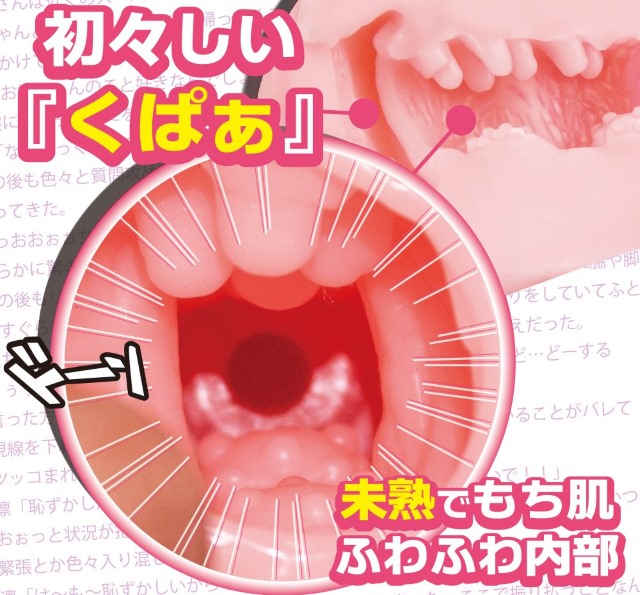 Like I said before, it's not easy at first. Getting to a point where I could push through without wincing took a few tries, but damn. It's an interesting combination if nothing else! The hard rubber seals over your head with probably the exact sort of sensation you'd expect. I bet this is what fucking a tennis ball feels like. Popping in and out of it is way more enjoyable than it should be.
Even then, this could just be me, but Tight Virgin has ended up being an ultimate demonstration in stamina. Completely serious here (once I broke it in), every masturbation session with this onahole has lasted at least half an hour. That is fucking absurd; I've had to put Windows Photo Viewer in slideshow mode to avoid any possible carpal tunnel syndrome.
It's not necessarily a bad thing, because shit, masturbating is pretty great. There's just something about the overall stimulation here which manages to keep me going for an eternity. Perhaps it's because Tight Virgin encourages slower stroking motions, or that it's just really cool being able to tease your head by swapping between hard and soft textures.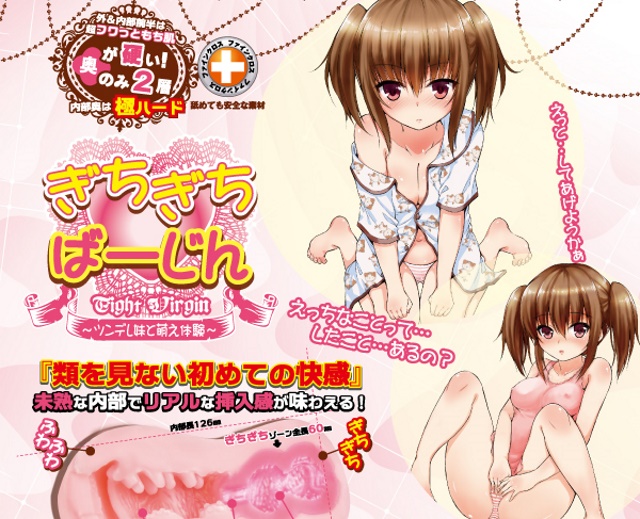 Cleaning cum out of the end bit can prove to be a tad more time-consuming than usual (hope you like swirling an extended pinky finger in there like some sort of upper class cup of testicle tea), but aside from that maintenance is fairly low. Fine Cross material dries off super quick.
Overall, Tight Virgin is almost like an experimental stepping stone. I can absolutely see Toy's Heart expanding upon this in the future. I'm enjoying it a whole heap (surely wouldn't be maintaining an erection for so fucking long otherwise!) But yeah, maybe not the best if you don't have all day/night just to have a toss.