Product: Meiki no Syoumei 05: Zhang Xiao Yu
Manufacturer: NPG
Measurements: length – 17cm, weight – 600g
Retailers: Kanojo Toys* / CoolMST* / Otona-Sekai / Motsu Toys / J-List* / NLS / Toy Demon* / otonaJP / My Onahole
– This product was provided by otonaJP for masturbation review purposes
– Retailers marked with * are affiliate links
Wow what – it's two thousand-and-this-year, everyone! I hope you all had a happy birthday and a merry! Thank you very much for the support over the past year. Seriously, from the bottom of my dick. The blog (or 'the site'? I dunno, maybe I'll just keep calling it both like a wild Kotaku) has gotten to the point where it averages about a thousand views per day now, which is crazy.
I get dodgy pharmaceutical spam comments and everything, which is how I measure success in the online world.
But 2016 has gone pretty well so far. I went to go visit my parents over new year's. Took a few 100% legit pirated movies up on an SD card; the same card used in my camera to take onahole photos. So of course I ended up leaving it there, and now I'm hoping they don't tempt fate by checking out the contents before posting it back down. I mean, they know full well I run this thing, but we have an unspoken rule that it remains… unspoken, which works for us all.
Anyway, the original photos for this review were on that card. Took 'em about two weeks ago and just didn't have the time to write words. So apologies in advance, these new photos are well beyond sloppy seconds.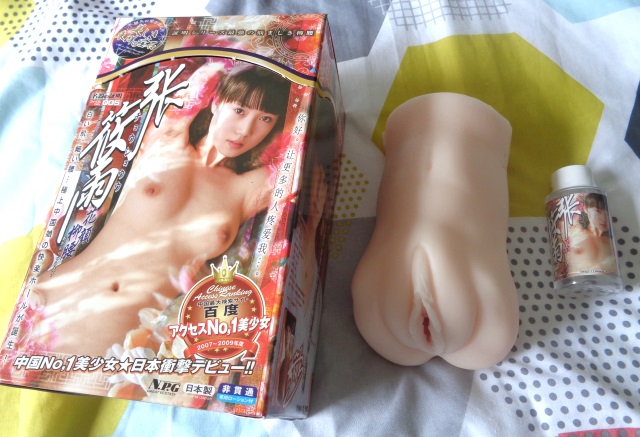 Here's Meiki no Syoumei 05: Zhang Xiao Yu – an incredibly popular entry in NPG's long-running premium series of 'Meiki' onaholes. And by premium, I mean these things are expensive as shit. Like a log that fell into a toilet of diamonds and ended up getting completely coated; that'd sure be pricey. Thankfully it's not all due to the licensing rights however.
This one has been in production for about five years now, and remained one of the top-selling onaholes on Toy Demon* with close to 300 mostly positive user-reviews. Basically the most successful onahole from NPG ever. Neat!
So according to the internet, Zhang Xiao Yu (aka 'Choo Shuu U', 31) is China's "first nude model". Reportedly at her peak in 2008, Chinese search engine Baidu got about 650,000 queries for her name on a daily basis. Look I dunno, I just flogged that bit from Wikipedia. The extent of my own personal research was Google Images. 10/10, would study again.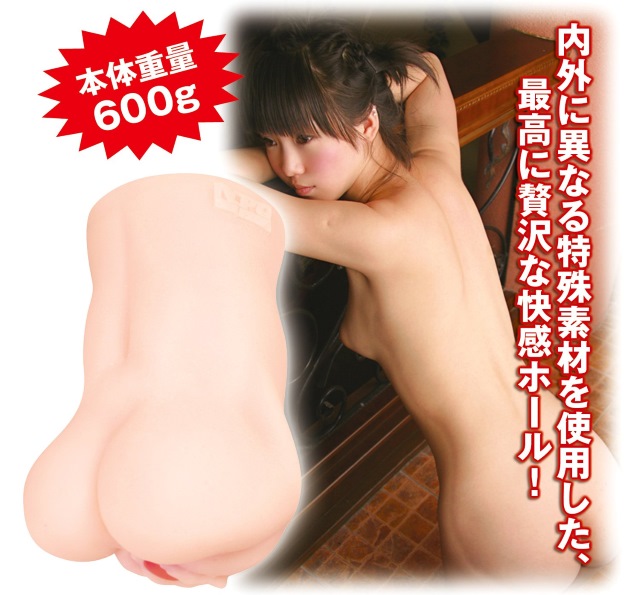 Nailed it.
I seem to have misplaced the inner packaging (might have accidentally binned it), but you get a fancy resealable bag to keep the onahole in and everything. Oh well. Let's check out Zhang Xiao Yu in all her mighty morphin' rubberized glory: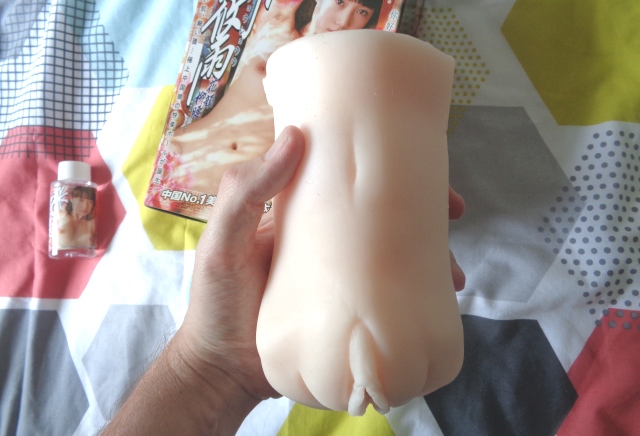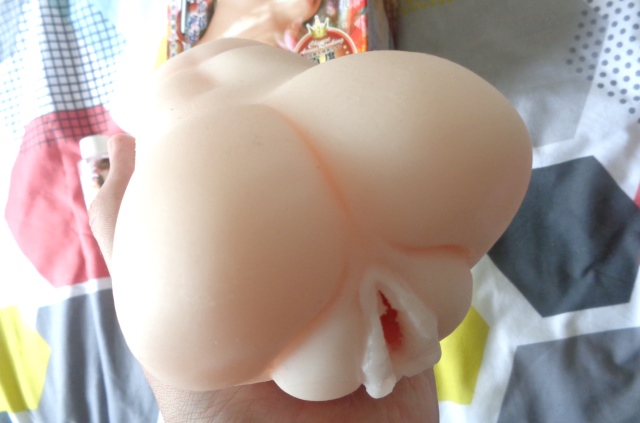 The material's surprisingly squishy, but damn is this onahole nice and chunky. It just feels comforting to hold. I could go camping in the wilderness with this no sweat.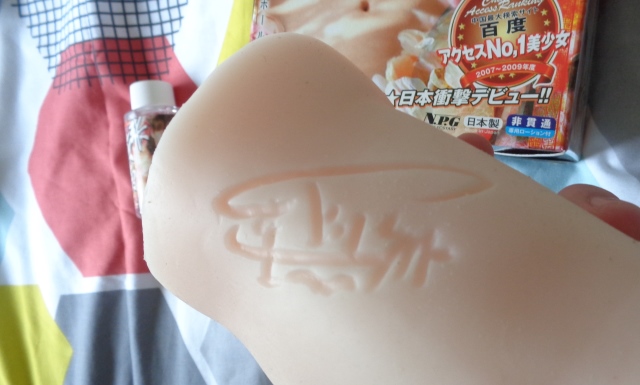 Zhang's signature is even on here, making it more authentic than her real vagina. (*´︶`*)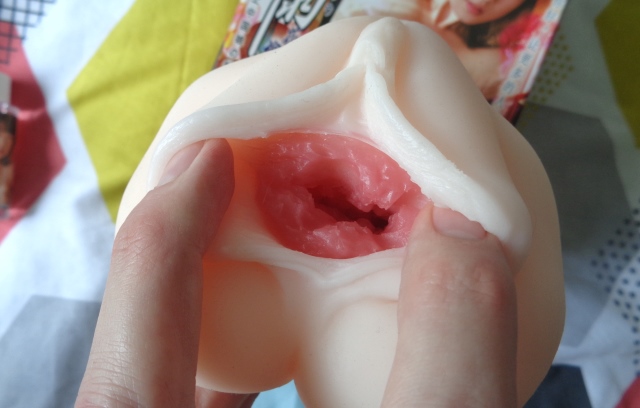 Meiki no Syoumei 05: Zhang Xiao Yu is a dual layer product, so part those lips and you get a wounded-looking blob of pink goodness inside. Resizing the photos probably didn't help, but there's been some minor fraying on the entrance. It's a tad ragged compared to fresh out of the box, so maybe expect the same. And to all things in life.
NPG's done a fine job with the build here; it's a visually appealing design to protect your penis from the harsh weather. Even getting inside looks pretty fuckin' hot, as the material reacts in a… well, I don't really wanna say 'realistic' way, but it totally does.
It realistically reacts like an onahole's faux-labia getting spread apart.
Couldn't find any decent internal promo shots aside from some dude thumbin' his way around, so that'll do.
Alright, so once you're in, Meiki no Syoumei 05: Zhang Xiao Yu puts on a good amount of pressure from above. A large textured nub briefly pushes right in, only to let up and make way for an even thicker stand which runs down the length of the tunnel. This isn't overwhelming or anything – just enough to offer a pleasant, stable level of stimulation.
Likewise, it doesn't feel too tight. You can pretty much get right in there and moving from the get-go. This is likely due to the fluffy material, but it's okay! The onahole sorta swallows your dick, encouraging you to push in as hard and fast as possible. Personally I really enjoy pulling up until it's just barely hanging onto my head with that initial nub, then smashing it back down again.
Personally I enjoy masturbating.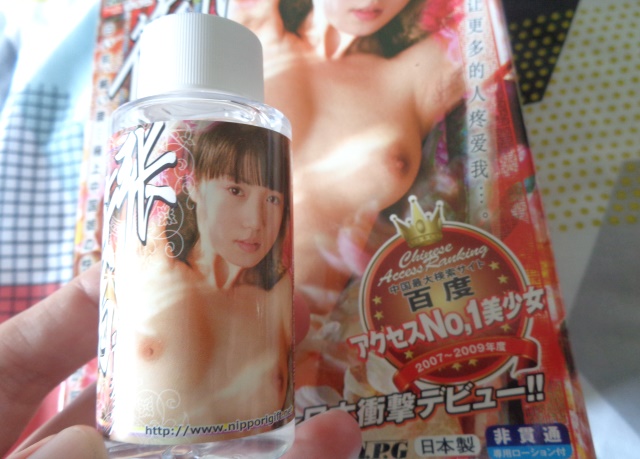 Oh hey, the lube it comes with ("based on her actual love juice!" buh) is actually great. Insanely thick and a fucking nightmare to get out of the bottle, but well worth trying out. It's super sticky and somehow magnifies the rubber-on-crotch SLAPPIN' sound effect more than other lube. 2016's hottest indie musical instrument in the making.
You only need a tiiiiny amount – which is good because that's all you'll get after waiting seven hours for it to drip out – so this supply should maybe last a while too.
Back to fucking the Meiki no Syoumei 05: Zhang Xiao Yu though; I think I'd like a bit more punch, but there's some good all-round feedback here. It's a solid stamina-boosting wank. The price is crazy high – even after all these years – though I doubt many would be disappointed with the purchase. Otherwise this onahole probably would have been discontinued back in two thousand-and-not-this-year.
Plus even the box it comes in offers some entertainment.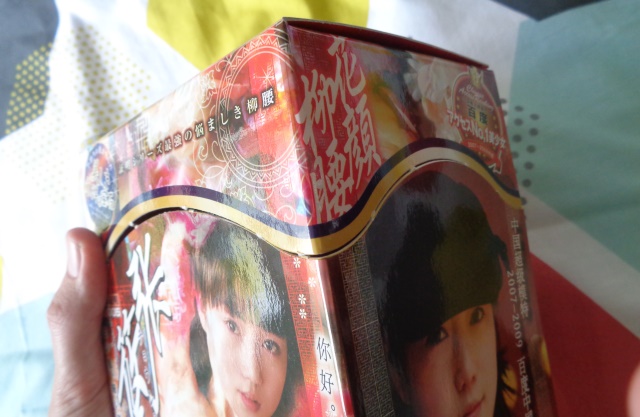 It has a perforated line going all around the top, and at first I had no idea why. But then it soon became obvious.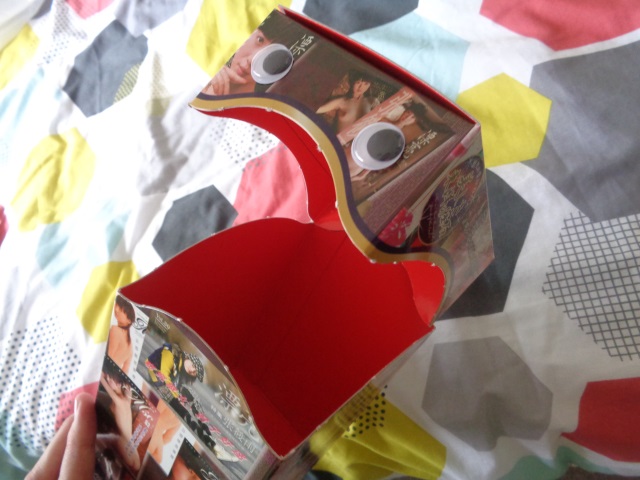 It's so you can make yourself a cool cardboard friend!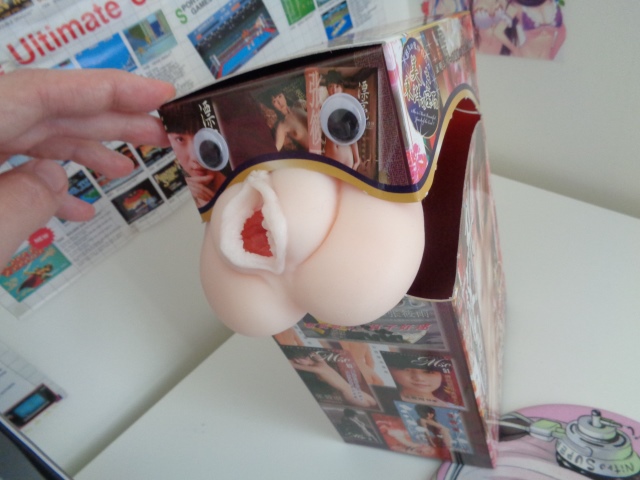 … Oh Box Face, the things we'll do together.