Product: Warning Against the Narrow Hole! BIG
Manufacturer: Toy's Heart
Measurements: length – 17.5cm, weight – 320g
Retailers: otonaJP / NLS / Kanojo Toys*
Header image: Xanado
– This product was provided by Toy's Heart for masturbation review purposes
– Retailers marked with * are affiliate links
Oh my. Warning Against the Narrow Hole! BIG might just be one of my favourite names for an onahole ever, and it's pretty much thanks to that sudden BIG at the end. Such an exciting feature-length plot twist conveniently wrapped up in a title! "Watch out for the small thing! It's LARGE". Roll credits.
This product is a follow-up to 2014's Warning Against the Narrow Hole! which Toy's Heart never intended for release outside of Japan. I think that was mostly due to the original version basically being… well, not so big. It was three inches long and weighed just 80g. Fully focused on the head, but still, I can see why they never bothered.
Also its Monopoly jail-esque packaging might have been a tough sell overseas. Put some machine guns on that child, gosh.
But this is the now! And now is a big deal!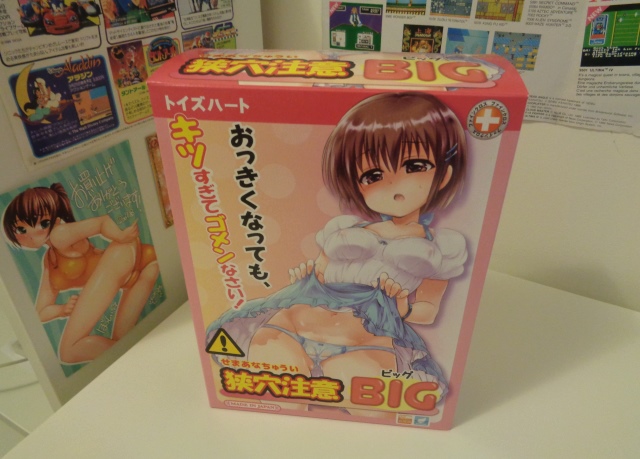 'How to spruce up your wank-area with nothing but old Sega adverts and an AskRay card 101'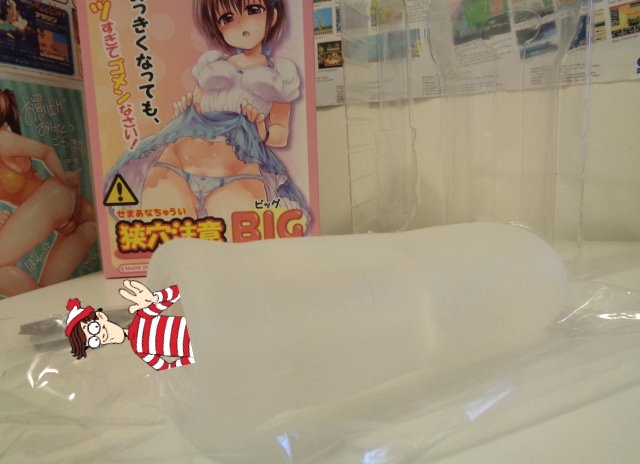 There's an onahole somewhere in this photo.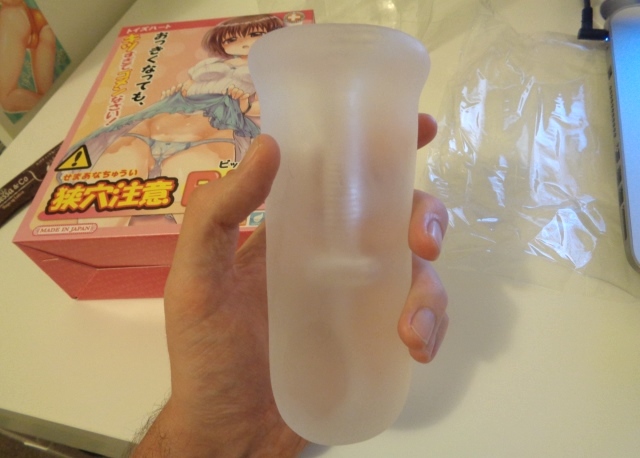 Warning Against the Narrow Hole! BIG is twice the size of its predecessor and four times heavier. Going by the product description, this is the same 'girl' as before, she just grew up and now she's embarrassed about being bigger but even tighter than before. Quite an achievement! I dunno, there's something adorable about a company giving its onaholes a bit of personality.
Toy's Heart have used their Fine Cross material here, ramping the toughness of it up to seventy ga-zillion. This onahole feels incredibly sturdy and it has a bonus semi-transparent look to it. Just so you can feel safe knowing exactly where your penis is at all times.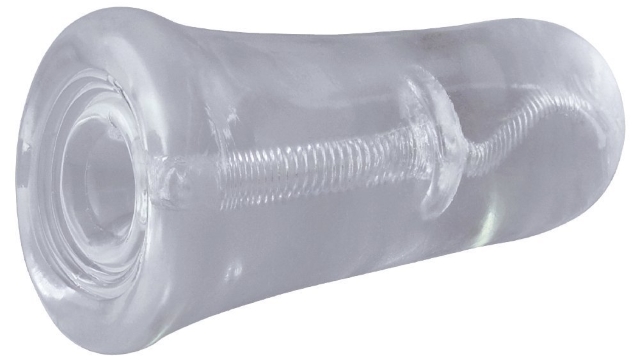 Day 27: Scientists are baffled by what appears to be an alien spine encased in an almost fleshy, cylindrical block of space ice. Room temperature has had no effect; the frozen future water from beyond remains solid.
Huffing, Professor Research slowly stands up, clearly frustrated with today's Garflied comic in the newspaper. "I don't get it" he says. "Does Jon Arbuckle's house literally just consist of one massive kitchen bench? And why does Garfield sleep in a shitty wooden tray? Also we've been looking at this object for a month now, does anyone have any actual ideas?"
After a momentary burst of excitement for potential discussion on intricate Garfield lore, everyone suddenly sits back down again. Crushing silence fills the air.
Day 32: Bazza the janitor enters the room, knocking over a chalkboard full of Jim Davis-related theories and stacks of paper. "You cunts still here" he says, cracking open a can of beer. "Fuckin' stinks! Did'ja clog the toilet or somethin'? Hang on I'll take a look". Bazza proceeds to walk over to the bathroom, but the smokey coloured blob catches his eye.
"Look at this!" Bazza yells. But the scientists are now far too invested in playing Garfield: Caught in the Act, huddled around a single Game Gear screen on its last breath of battery life. "Yes Bazza, we know, it's some kind of alien spine" Professor Research begins, before looking up at the janitor – pants around his ankles – violently thrusting his penis into the unknown discovery.
"Oi hey, don't worry yeah? I'll clean this up" Bazza says, cumming into the end of it. He walks over to Professor Research. "That was a pretty good onahole, why'd you cunts just have it sittin' around haha? What are ya even fuckin' doing here? Lookin' at a sex toy? That's me tax dollars at work" he laughs. A bit of sperm dribbles out of the onahole onto Professor Research's eyebrow. "Aw shit, sorry! Hold up I'll be back in a sec okay".
Bazza leaves the room. He returns moments later with a fresh rag only to find all the scientists strewn about on the floor, motionless, blood everywhere. He spots Professor Research slumped against a wall; a gun drops from his dying hand.
"Bazza… please. Tell my wife…"
"Yeah?"
"Garfield… hates… Mondays"
"Nah, everyone already knows that, ya fuckin' knob"
"Then I've wasted… my li-"
Gazza pauses for a moment, staring at lifeless bodies in a room stained with red. "I better get overtime for this mess" Gazza laughs as he dunks his mop into a keg of beer.
Just looking at the inner design, you can already tell Warning Against the Narrow Hole! BIG is basically living up to its amazing name. This onahole starts off ridiculously tight and continues to shrink the further you go. Its initial passage is just 8mm in width, which is already suffocating enough.
Merely thinking about how it'd feel the first time had me twitching to bursting point before anything had even happened, and it didn't disappoint. Warning Against the Narrow Hole! BIG delivers an enormous amount of pressure as you slide in, because fuck, that's not a space anyone should really try to be in. Yet the material reluctantly expands around your shaft – but just barely.
As for the texture inside, it's nothing more than a series of little ribs. Each and every one of them digging and scraping across. And when the onahole forces you out you'll end up slamming back through them even harder. Adding to that, the rubber has a slight coarseness to it – a bit like Toy's Heart's own Naive Sister – which is especially noticeable right around the entrance.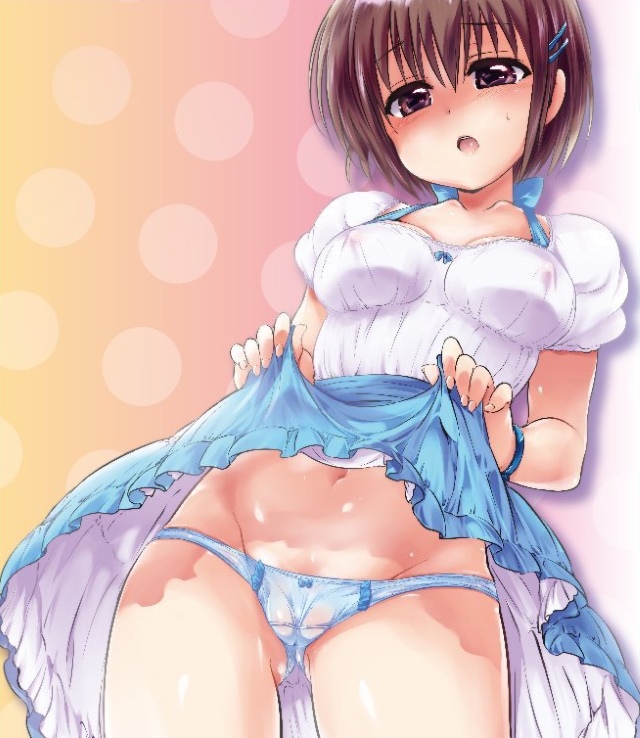 Watch out for that halfway mark though; the onahole tried to warn you! Not satisfied with its narrowness (?), Warning Against the Narrow Hole! BIG gets even crazier, shrinking the tunnel to a mere 4mm. This is impossible. Best I can do is really forcibly poke my head in for just a second before its rejected.
The best part is Toy's Heart even taunt "Could you challenge insert to the powerful narrow Zone? We are going to wait a challenger" on their official product page. Nup. I've sure had a lot of fun trying though, and there's something oddly entertaining about blowing a load into the end zone and being able to see it happen.
I'm not sure how many people will actually be able to make 'full' use of the onahole, but if you're after something impossibly fucking tight, this might be a good option. But be sure to stroke hard and fast with Warning Against the Narrow Hole! BIG. This thing drains lube like there's no tomorrow, and the last thing you want is rubbin' through those ribs raw.
Or do you?