And by authentic, I mean I went to the supermarket over the road and just picked up some random junk food that mostly isn't even candy! All this shit could be yours!
It feels like ages since I've run a competition, and this was the first thing that popped into my head when reviewing the Daga Okasu onahole. Most of the essentials are here, probably.
We got Tim Tam's, Cherry Ripe, a bag of generic Snakes, Bertie Bettle's (which are made of traditional outback sawdust)…
Although after a bit of internet'ing, I've discovered some other stuff that might actually be Australian-exclusive. Wizz Fizz really never haunted the rest of the world? What the hell sure, I'll include some of that too.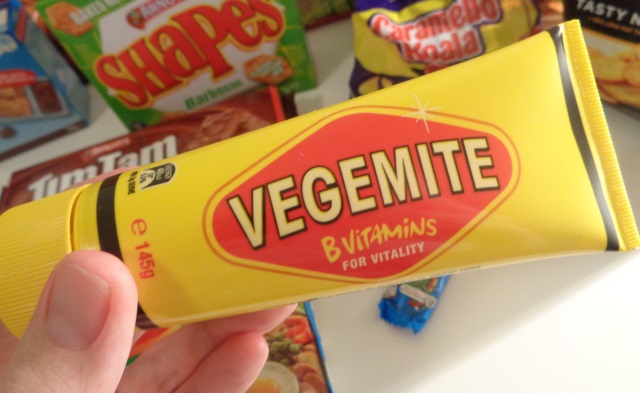 Vegemite comes in a squeeze tube now! It's the sweetest snack of them all.
But what kind of prize would this be without an onahole? Probably a perfectly normal one. So fitting in with the theme (?), you'll also get a random onahole. Tamatoys have a thing where they include a mystery product in a box. It might be good! It might be absolutely terrible!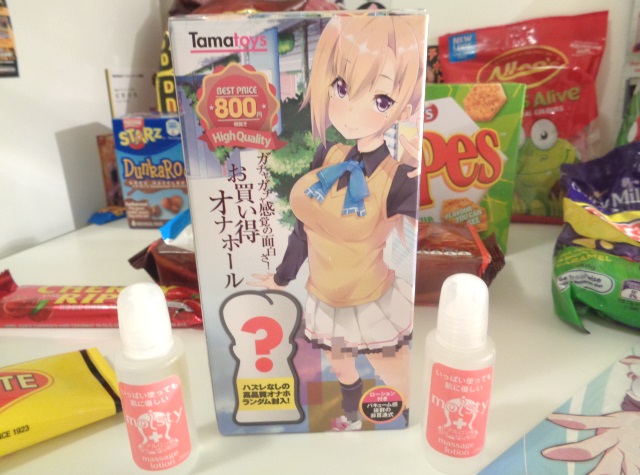 But with two bottles of Moisty it's guaranteed to be a good time regardless.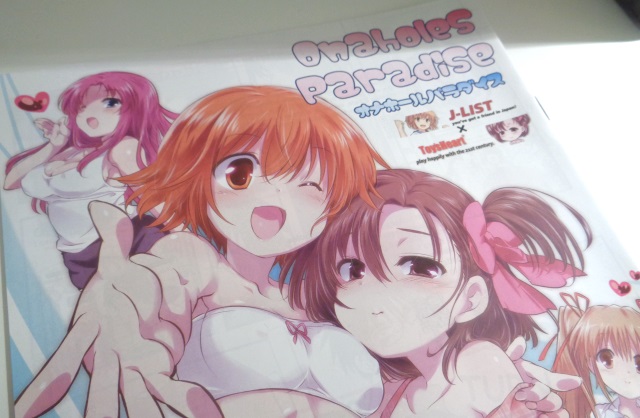 Finally, I'll toss a copy of Toy's Heart's Onaholes Paradise manga in.
How to enter!

S-simple! Which candy product would you masturbate with and why? I'd try a wrapping my dick in a few Fruit Roll-Ups, maybe. I bet that peeling suction would be worth the resulting death. Please email whatever resembles an entry to infernalmonkey@gmail.com with 'Dagashi' in the subject line.
Entries close April 7th. One entry per person, please. Winner will be notified shortly after by email.