Product: Meiki no Syoumei 10: Anri Okita
Manufacturer: NPG
Measurements: length – 17cm, weight – 630g
Retailers: NLS / Motsu Toys / otonaJP / Kanojo Toys* / J-List* / Otona-Sekai / Cool MST / My Onahole / Toy Demon*
– This product was provided by Motsu Toys for masturbation review purposes
– Retailers marked with * are affiliate links
Celebrating their 10th anniversary in the highly competitive onahole industry (a genuine achievement considering how many companies tend to shit out a handful of products then vanish into another dimension seconds later), NPG has launched the long-awaited 10th entry in its ultra fancy 'Meiki' series – Meiki no Syoumei 10: Anri Okita.
That's a lot of 10s for one sentence, but is Meiki no Syoumei 10: Anri Okita a 10/10? Why, the answer is simple! I… I don't do review scores.
However it's clear NPG really wanted/needed to deliver here. I mean, this is basically an unofficial demonstration of what the company has learned from a decade of dicks.
And fuck me did they deliver.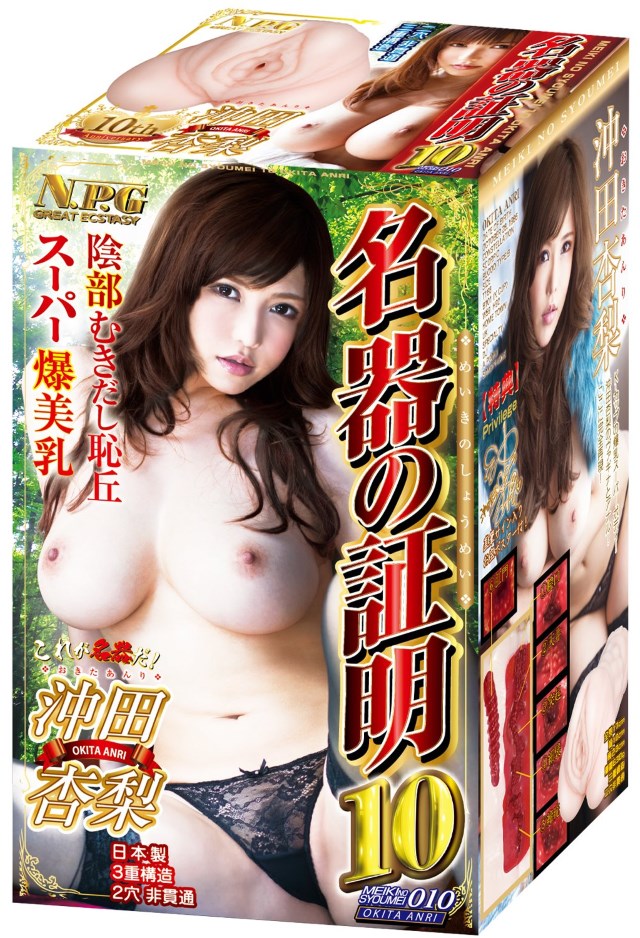 For starters, the 10th edition of Meiki no Syoumei is based on former AV star Anri Okita (she only just announced her retirement from the porn business back in April).
Starring in over seven hundred and twenty billion films, it's easy to see why she has such a massive fanbase.
Though perhaps more importantly, Anri was also in Super Tits Body 6 where she cosplays as Morrigan, Chun-Li, Cammy and more.
Just about every scene involves sitting on someone's face. It's very authentic to modern-day Capcom.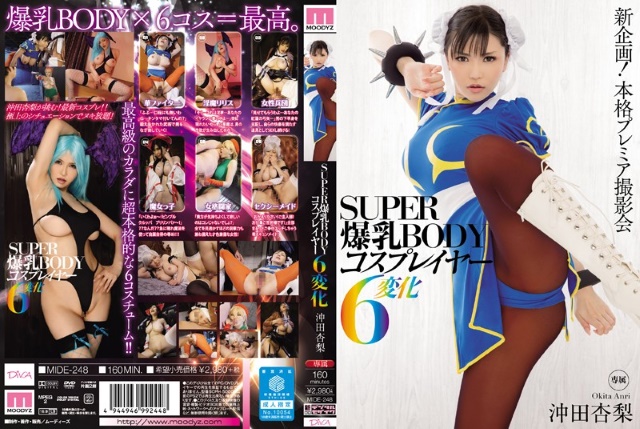 (The product code is MIDE-248)
Inside the beautifully presented packaging for Meiki no Syoumei 10: Anri Okita, you'll find a handful of nice extras. And for the asking price you'd sure hope so.
Aside from a 60ml bottle of themed lube, there's a double-sided poster – which probably isn't stain resistant if you know what I mean ahhuuehueee, no really don't smear custard all over it – and a resealable storage bag.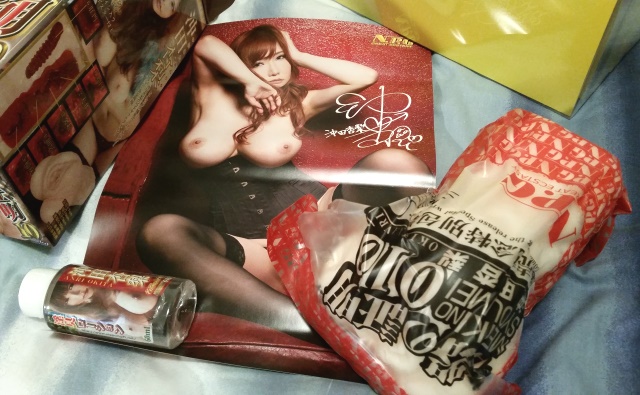 The bag looks a bit like what takeaway joints put their roast chicken in. Pretty handy if someone walks in and asks why you're humping dinner.
"I thought it was my sex toy!" Then everyone will laugh whilst fumbling for the nearest exit.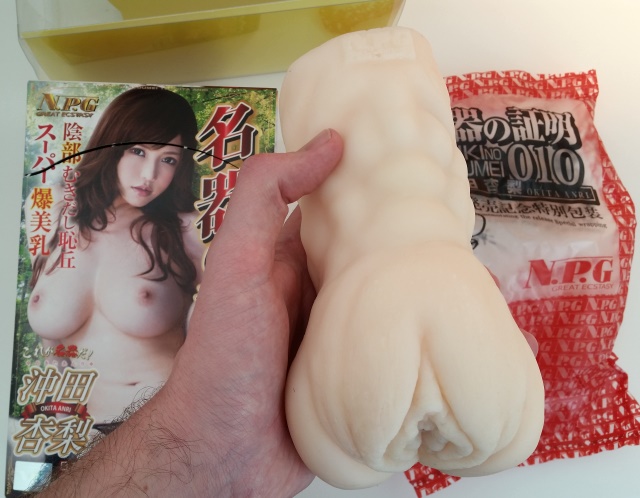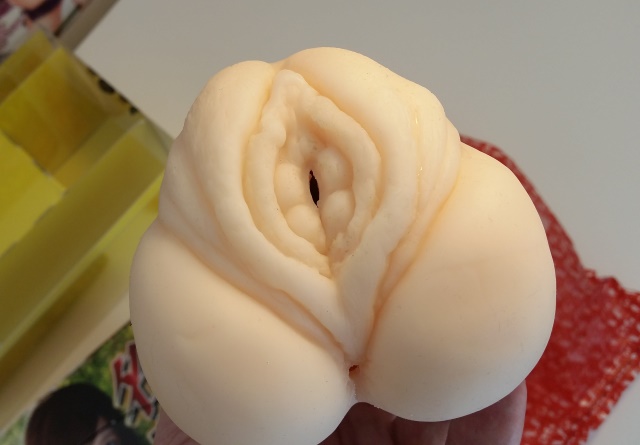 What a fucking beast. At first glance, Meiki no Syoumei 10: Anri Okita pretty much resembles a 1980s horror movie prop. Some clumpy thing which had its face blown off or something. Incredible.
Props to NPG's attention to detail however. I couldn't pick it up with my garbage lighting and camera combination, but there's even pube stubble modeled around the lips. Just what everyone wants!
Sadly the other thing you'll notice straight away is the smell. Thankfully this fades pretty quick.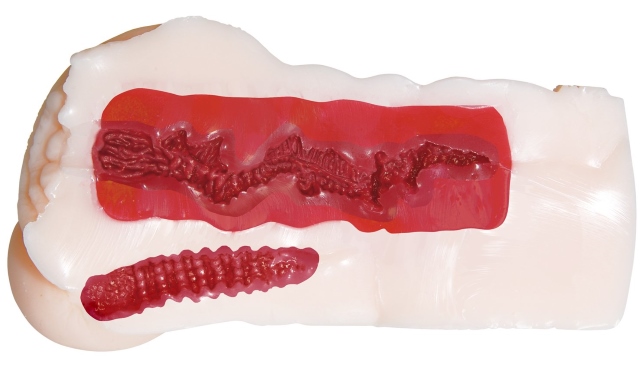 Meiki no Syoumei 10: Anri Okita offers both holes to play with, but as you can tell from the internal shot above, the anal option is borderline useless.
I would have preferred NPG not bother with it at all, really. There's nothing worse than a half-arsed ass.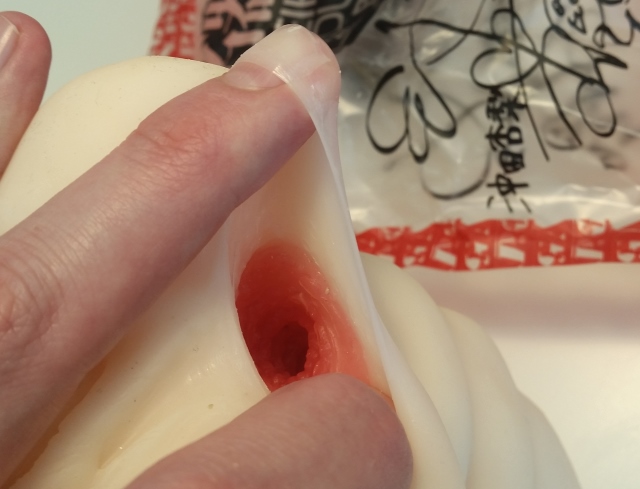 Not only is it way too small, the tunnel itself is positioned dangerously close to the wall. The rubber around it is paper-thin. It's okay as a basic head massager to switch things up mid-masturbation, but be careful.
The vagina on this thing though. THE VAGINA. Fuck. NPG absolutely went all out here. Meiki no Syoumei 10: Anri Okita features a triple-layered hole. So you've got the soft outer padding, then a thick layer of rubber, and inside THAT is an even chunkier lining.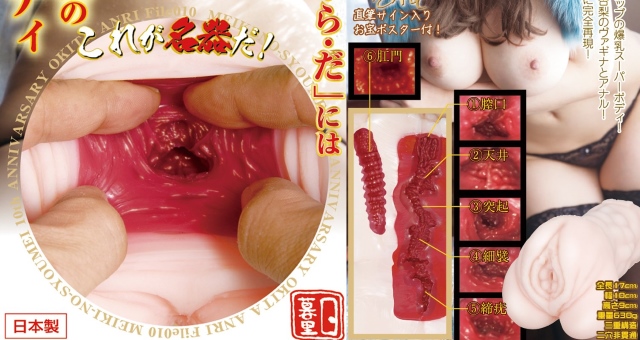 As soon as you're inside, the walls react in an eerily realistic fashion as they squeeze down on your shaft. Try and push ahead too fast and you'll get rejected with an insane amount of pressure sealing things shut, but after some short and slow strokes you'll eventually shock the tunnel into allowing safe passage.
I don't think NPG have really gone with anything particularly exotic for the inner texture – just some standard bumps and a few extra tight ridges – but fuck. It's so… dizzying? Relaxing? Can you combine those two things without downing anything beforehand?
Meiki no Syoumei 10: Anri Okita is stupid tight and tugs at your head with each motion, yet buried under all those layers of rubber muppet vag is a soft, gentle sense of pleasure. It's almost overwhelming.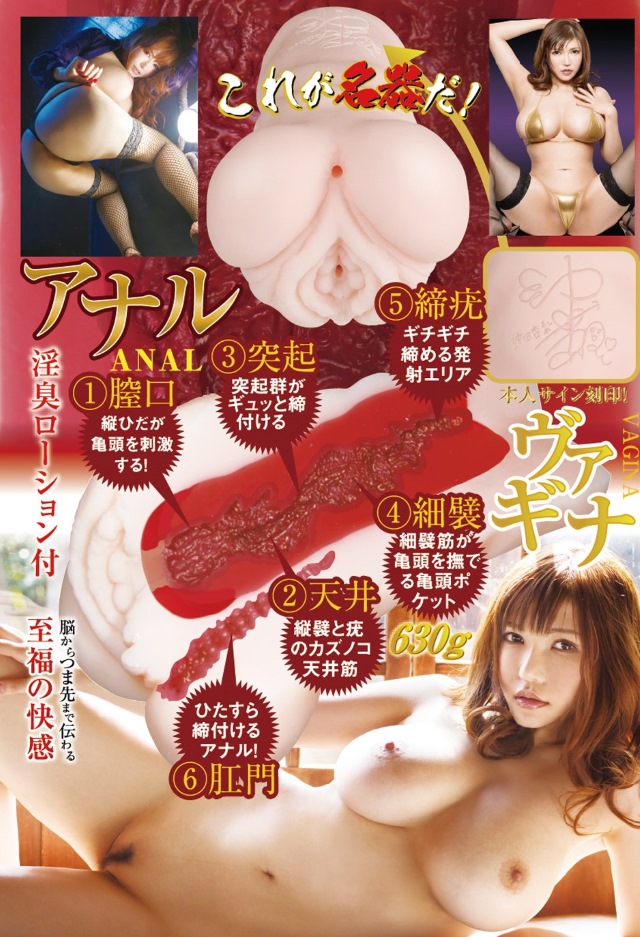 It's rare that an onahole (without any obvious gimmicks or aggressive textures) leaves a lasting impression on me, but just thinking about the sensation from slowly masturbating with Meiki no Syoumei 10: Anri Okita gets me going.
I think the best way to describe it would be when I cum, it feels like my entire body is going with it. Like MY BODY is MELTING into… DICK and bloody hell this isn't a best way to describe anything.
Basically right now I still have a handful of unopened onaholes to try out, but this is all I want to keep coming back to.
Er, into.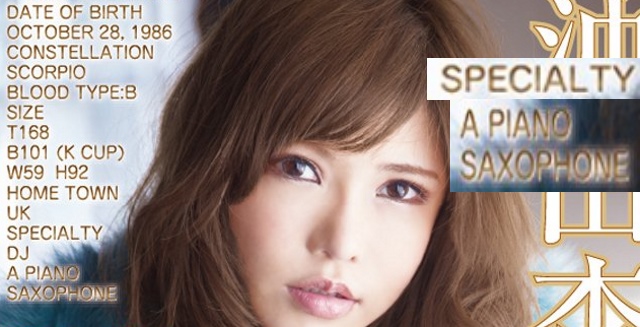 Lucky! I wish I knew how to play a piano saxophone.
However it just wouldn't be one of my rambling fucking reviews if I didn't lead directly into the product's faults after a wall of praise, so yes! Meiki no Syoumei 10: Anri Okita might be amazing on the inside, but the outer material is pretty much the same questionable stuff NPG's been using forever.
Essentially from a visual standpoint it doesn't give the impression of a premium-priced product. After a few washes it'll start looking like trash as it picks up random splotches of god knows what, and I'm not sure what to even suggest at this point.
Regardless, the 'main' tunnel in Meiki no Syoumei 10: Anri Okita is so insanely comforting. With just a drop of the supplied lube (it comes out in pretty large drops), you can slap away at this onahole for ages.
Stamina training at its finest.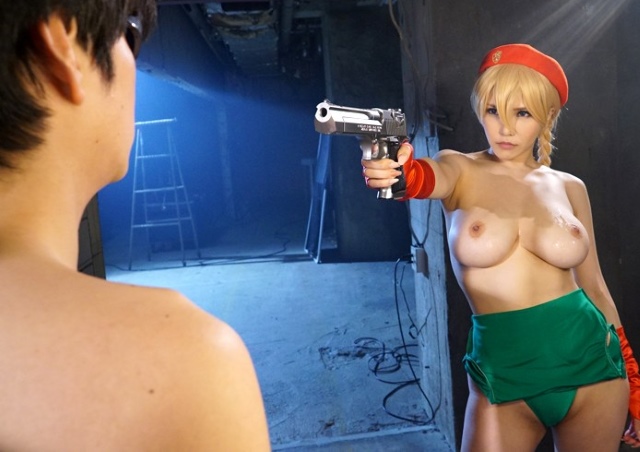 Meiki no Syoumei 10:

Anri Okita
+ The vagina feels absolutely amazing. Thick and rewarding
+ Great lube
+ Might be the first onahole to use *three* layers?
+ You could leave it lying around and nobody would guess what it is

– The butt is a disappointing addition
– Material picks up a lot of crap on the outside
– Clumsy to dry
– It's very expensive