Product: Measuring the Girl's Growth
Manufacturer: Toy's Heart
Measurements: length – 18cm, weight – 1.1kg / 2.4 lbs
Retailers: Toy Demon* / Otona-Sekai / otonaJP / Motsu Toys / Kanojo Toys* / NLS
Header image: Akaza
– This product was provided by Motsu Toys for masturbation review purposes
– Retailers marked with * are affiliate links
Ah man, we've all seen this trope in anime before. You know, the one where girls have their measurements taken as part of an annual health check up at school or whatever and then an onahole is created using the results, but the results are tragically lost in a spontaneous Windows Millennium skateboarding accident.
"Look at ME" it yelled, blue screening down a hill.
All the classics featured this episode plot – Cowboy Bebop, Evangelion, Futabu!, CSI: Miami – the list goes on. Now Toy's Heart have released an actual onahole about… the onahole.
Something like that anyway.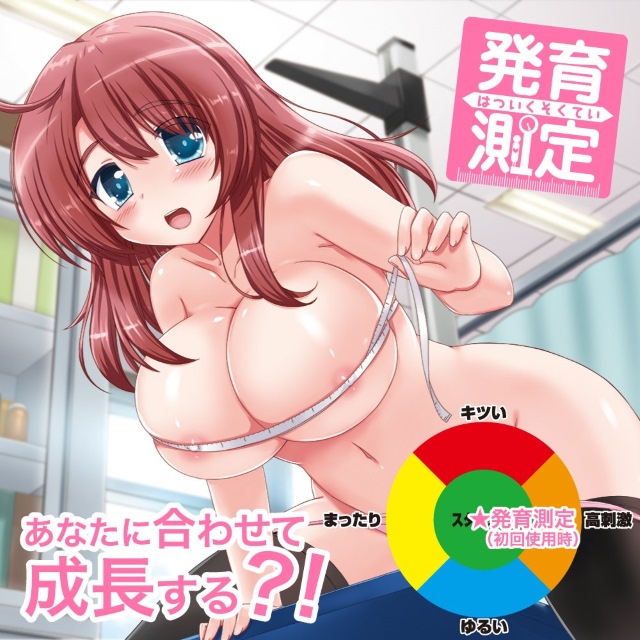 This is Measuring the Girl's Growth. Toy's Heart hyped the hell out of its initial announcement (even teasing it at last year's Japan Adult Expo) and for good reason. It's their first attempt at a larger hip style product, which is honestly surprising considering how long Toy's Heart have been around.
That'd be like someone well into their adulthood discovering the joys of being able to eat breakfast cereal for dinner. Shout it from the rooftops.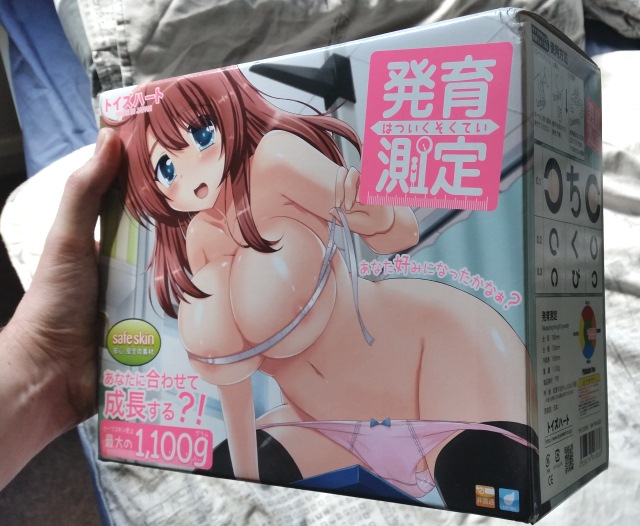 The box art is lovely, even with what appears to be a hint of Comic Sans font in the bottom left. The back has clear shots of the onahole's design and internal tunnel. Beautifully done all round.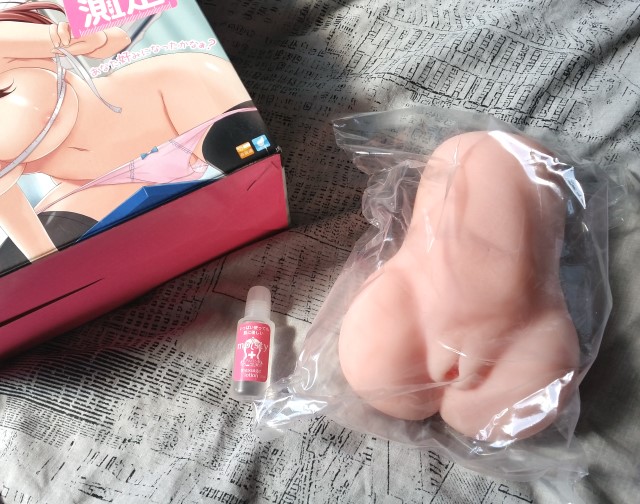 Notice that the bag is actually clear! There's no horrible greasy residue here, and best of all, no smell.
Measuring the Girl's Growth is just over a kilo of Toy's Heart's premium 'Safe Skin' material which is about as good as it possibly gets. I mean, I still fuck around with onaholes like Slut Announcer (also made of Safe Skin) well over a year later and that looks exactly as it did on day one. Just don't run it under a black light.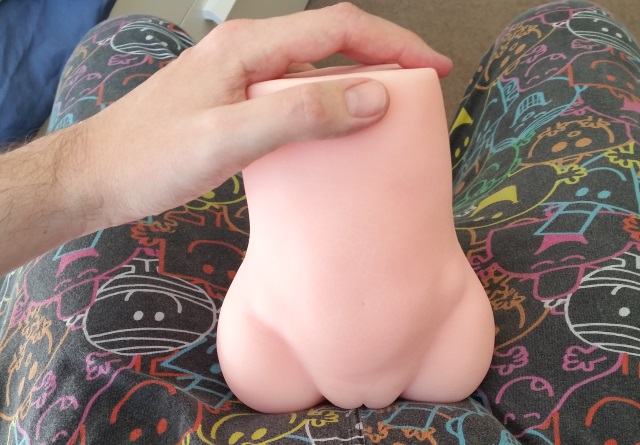 The Mr. Men pyjama pants do not come included and that's a crime, but I would highly suggest getting some regardless.
So Measuring the Girl's Growth isn't much to look at really, and it's sorta strange that they didn't whack some tits on or something what with the box art and all. Oh well.
The material seriously is incredible though; this thing just feels bloody fantastic to grip onto. There's a slightly coarse texture meaning everything stays firm and fresh after multiple washes. No descent into sticky madness.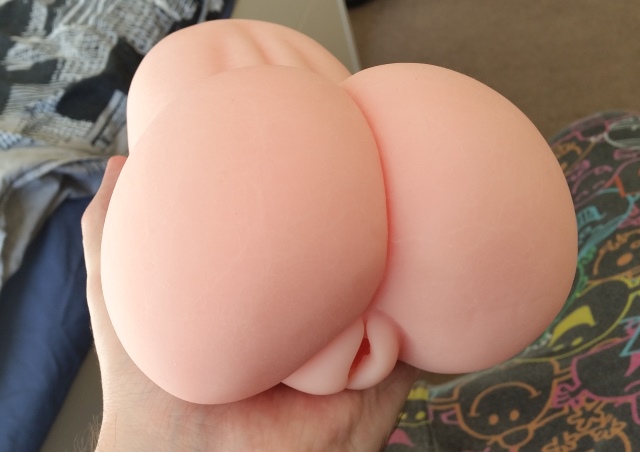 Got a fuckin' huge-ass set of cheeks at least, which is pretty hot. Definitely more entertaining to look at this way, and the tunnel is straight-forward enough to go at it however you want.
Speaking of which…
BUMPS 'N RIBS.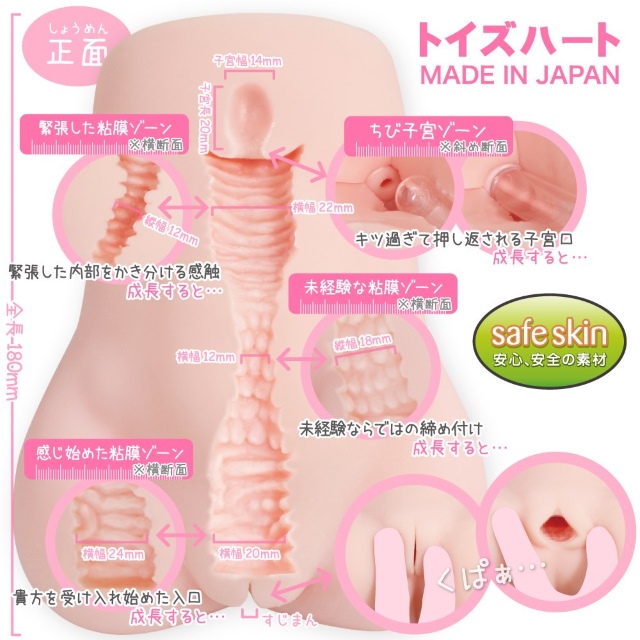 Measuring the Girl's Growth was a fascinating onahole to 'review', as my first experience with it was borderline assault. Felt like sandpaper trying to shave away my shaft and no amount of lube was changing things. Combined with an extra tight mid-section, it didn't take long for my dick to get completely tenderised into flaccid oblivion.
So I put the onahole away for a while to focus on… I dunno, fucking other rubber holes I guess – whatever it is I do with my life. I'd say about a week later I returned to Measuring the Girl's Growth ready for it to measure some growth (ehueuehu).
And it was still crap.
The sensation left me utterly exhausted in a non-pleasant way. I managed to orgasm this time, although it was more like my penis using whatever it could as a white flag to surrender.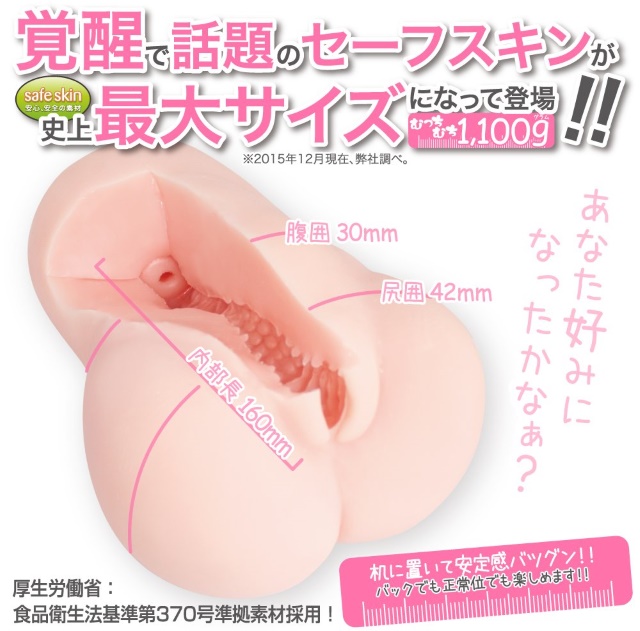 Another break and maybe… maybe third time's the charm then? Actually, yeah.
Suddenly Measuring the Girl's Growth felt pretty good. Pretty real good. The walls weren't out to get me anymore, and I was starting to actually process more than regret and dread.
Toy's Heart have always played around with the theory that Safe Skin material 'adapts' to your dick over time – and I thought this was like a Blast Processing marketing gimmick – but perhaps there's really something to it.
(Fake edit: Just as I was about finished writing this review I noticed Kanojo Toys' retail listing* mentions the exact same thing so hey)
The Measuring the Girl's Growth Onahole is a unique slender waist onahole whose inner love tunnel is designed to stretch and grow as you penetrate her. The more you use her body, the more familiar she becomes to the shape and size of your member.
Either way I was smashing this onahole. Really gettin' up in there, lube going everywhere.
Everywhere.
See, Measuring the Girl's Growth has an interesting (?) design where the entry itself is massive. A huge open tunnel which makes slipping in an absolute breeze, yet does an incredibly poor job distributing lube. So you need to squirt in a heap only for it to all dribble back out again when you're wanking.
Repeat the process and you've got yourself a crotch so slippery you'll be able to safely face-fuck a cactus.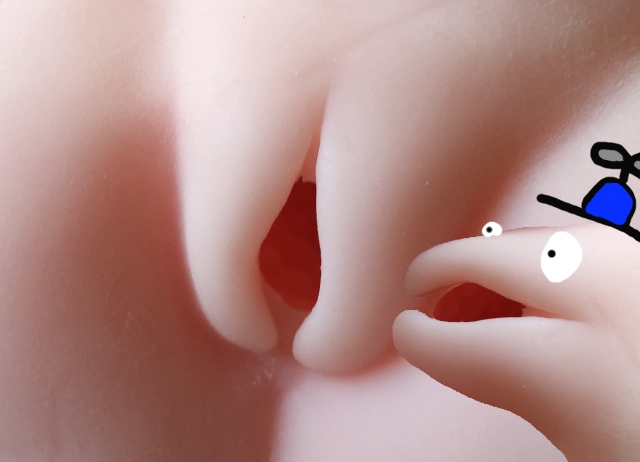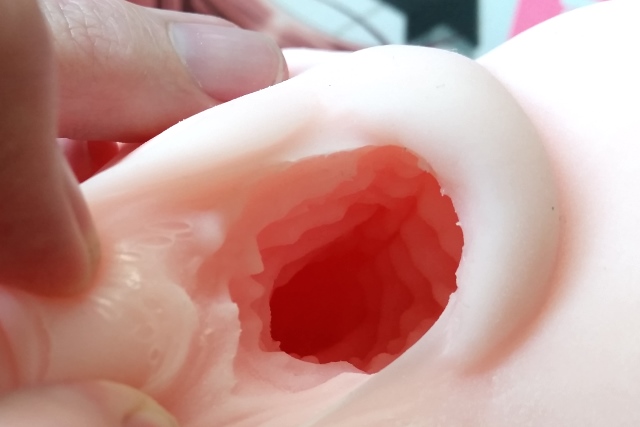 Gently pull aside the lips and go spelunking.
Despite that, things get incredibly tight at the halfway mark as it clamps down on your shaft with a combination of chunky-aggressive bumps and thick ribbing. I found it suits a slower pace better, as the inner textures become overwhelming if you speed up to emulate being electrocuted by a vagina.
The reeeeaaal standout part of Measuring the Girl's Growth is actually its end zone.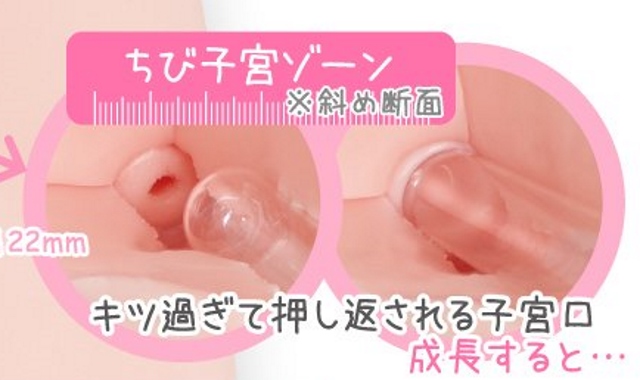 A rubber cap attempting to replicate the cervix awaits the tip of your penis, and that probably sounds awful. But no! It's oddly satisfying, as if you've just gotten a sneak peek at a forbidden area and your confusing reward is what feels like a handful of condoms being rolled over your head.
It's nice, and even delivers a surprising vacuum effect. Think of your dick as a plunger and there you go. Every second of the day.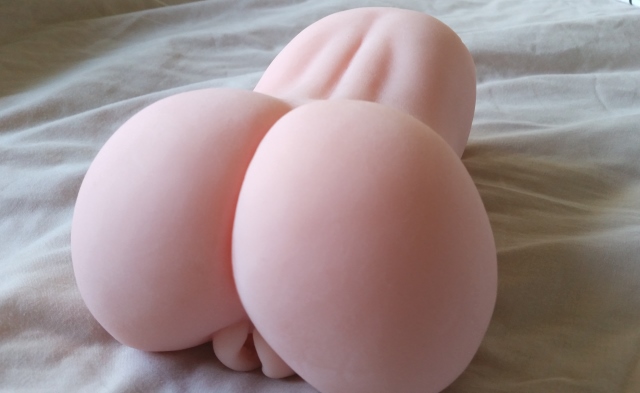 I dunno, overall Measuring the Girl's Growth is a tough one to recommend purely because I'm not sure what individual experiences will be like. While that's true for any onahole, personally I've never had one which needed such an exhausting 'break in' period.
It's nice to use now – especially for really lazy wanks where I'm just slowly bouncing it off my crotch – however there's still something a tad off-putting about the sensation.
Basically, Measuring the Girl's Growth is an average fuck wrapped up in incredibly high quality material. It'll also get lube all over your balls. Some of that is okay!
Measuring the Girl's Growth
+ The material itself is fantastic. Feels great to hold onto, no stickiness or smell and easy to keep clean
+ Tunnel seemingly changes over time to suit your dick better?
+ Nice butt
– First few uses might be painful
– Difficult to apply lube to the entrance
– Lube also dribbles straight back out
– Very expensive compared to other onaholes in this size range