Hey everyone! Well we made it, the big 20XX, where treadmills are placed high up in the sky and robot maids will smash through solid walls to deliver pure sass.
Kicking things off, I finally decided to stop being a lazy shit for just a few hours and update the blog's look. It only took several years! The old theme was so outdated and bloated, man. Barely worked on mobile devices, freaked out if I tried displaying larger images, and seemed to require more and more dodgy plug-ins each year just to keep basic compatibility with WordPress itself.
Now I'm on 'GeneratePress', and so far I'm sighing in absolute relief at how simple it is to customise (I don't know anything about making a website if that wasn't painfully obvious!) It's much cleaner looking (especially on mobile) and should load about a billion times faster.
For now it's just a visual change; I'll look into hopefully coming up with actual site functionality soon™. Like a proper way to sort through reviews. You know, basic things which should have been implemented years ago. =x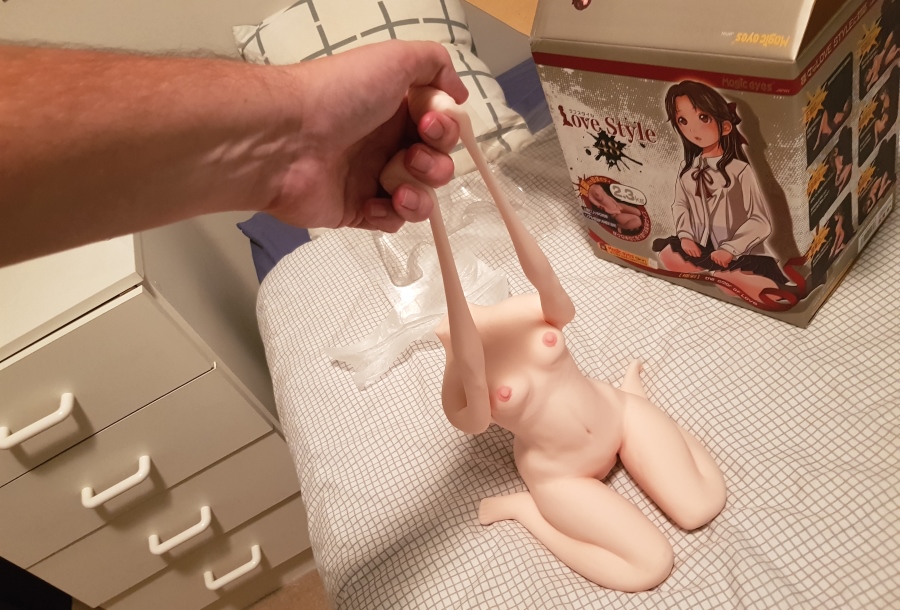 (Preview of the next review)
And yes! Uuuuuhhh, not to get too into it, but last year wasn't the best for me. Pretty sure I had some kinda suicidal-shut-in mental breakdown for a good chunk of it? Fun times. On the plus side it did give me lots of time to think, and let's just say that ultimately resulted in thinkin' about masturbating. Also about how good the intro theme is in Golden Axe II.
Reviewing onaholes is what I truly love doing. I love the creative freedom of figuring out how to make all these rubber vaginas fun to read about, I love the community, I love that funky drop in Golden Axe II's intro theme, and I love you guys. Thanks so much for sticking with me and the like… seven months of complete silence!
This is the year I want to give it everything I've got. More reviews, more features, more content in general – every last drop.
But oh no!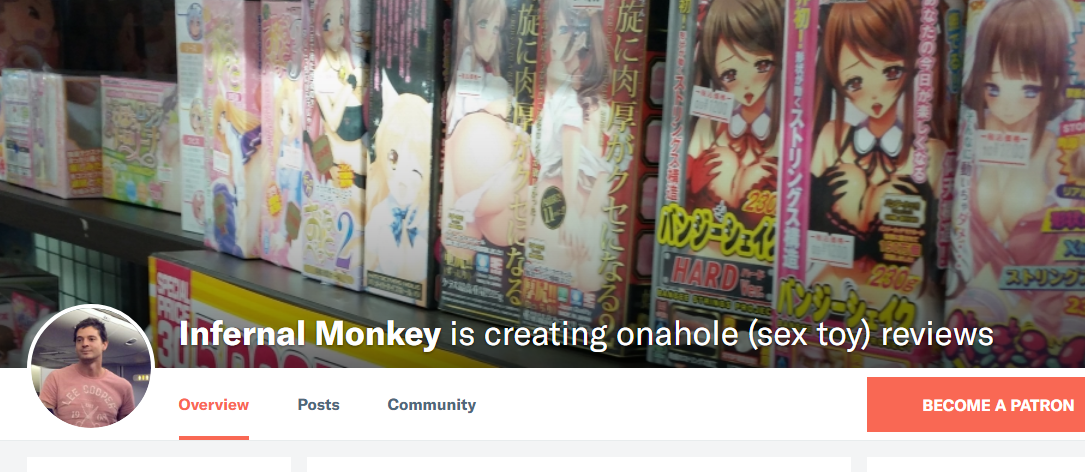 I've done the thing which I've been nervous about for ages now, and set up a Patreon account. I don't have a clever way of saying I'm broke as fuck, but here I am, pretty broke as fuck! Review copies of products have been hard to get in recent months, and those affiliate banners/links only go so far.
Props to the amazing folks at Motsu Toys though; they tried sending a huge parcel of products a while ago and it got lost on its way to Australia twice. Still not sure where it ended up in the postal system, haha.
Anyway, it's gonna be a GOOD ASS YEAR, cheers! <3